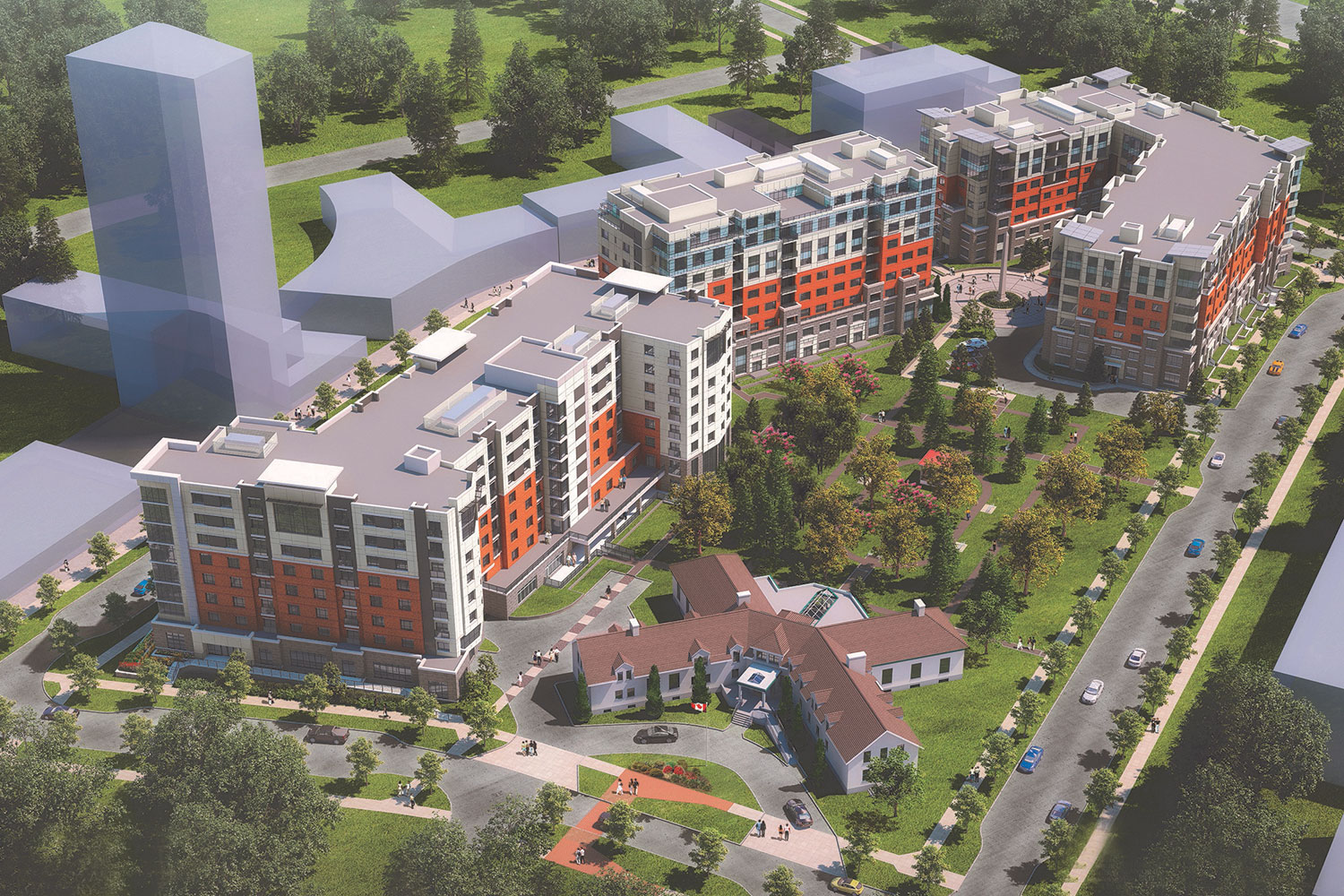 Courtesy Statesman Group
Aug. 28, 2019 | Barb Livingstone
Integrated communities: New senior-living options offer variety and amenities
The new face of "senior living" is barely recognizable compared to the old one.
That evolution means community integration instead of isolation; health, wellness and amenity/meal options for a growing group of active residents; and aging in place with staged support for those with dementia and their caregivers.
Tina Cameron, lifestyle marketing director for Currie Green, Statesman Group's newest mature-living community, says Baby Boomers do not want to give up their quality of life or independence. The importance of innovative retirement-living opportunities will only grow – by the time the youngest boomers reach 65 in 2031, one-quarter of Canadians will be seniors.
Currie Green's three phases offer everything, from large apartments (leased or purchased) with a variety of meal/amenity options and health club/healthy-living programs, to high levels of assisted care.
"It opens conversations and doors with different communities talking to each other. There isn't the stigma of the retirement home." - Cindy Drury, Origin at Spring Creek
Davenport House (193 leased suites) begins construction this fall, with Alexandria House (83 purchase condos) following six to nine months later. Manor Village (180 supportive-living suites) will be the last phase. All include heated underground parking.
The integration of Currie Green into the overall Currie district is also different from retirement homes of the past. Currie Green will include retail outlets, bistros and, in the historical Officers' Mess, possibly a brewery and pub – all open to the public.
"There is a 13-kilometre park across the street and Mount Royal University is down the road – this really is integration into the community, the city and its culture," said Cameron.
Cindy Drury, general manager of Origin at Spring Creek, says that what drew the developer of retirement communities across Canada to the 70-acre Spring Creek was the building's integration within a master-planned development right off of downtown Canmore.
Surrounded by outdoor mountain activities, Origin also has 42,000 square feet of amenity space, including a saltwater swimming pool, and movement and training spaces.
The complex's main-floor pub (Mineshaft Tavern) is open to the public from the Spring Creek concourse, and internal doors lead into the complex's fine-dining area. A full-service spa welcomes residents and family members, as well as the greater community.
"It opens conversations and doors with different communities talking to each other. There isn't the stigma of the retirement home," said Drury. "The heartbeat of the community is on the ground floor."
Current average resident age is 82 – "we have 10 in their late 90s and you wouldn't know it," said Drury – in 100 apartments (owned and leased) and 15 memory-care homes.
With full aging in place facilities, couples can have one member in an apartment and the other in memory care – "you can visit, care, but still have a life," said Drury.
Tagged: aging in place | Baby Boomers | Calgary | Calgary Real Estate | Calgary Real Estate News | Calgary Real Estate News | Canmore | Currie Green | Feature | Memory Care | New Communities | Origin at Spring Creek | retirees | Retirement | seniors | Statesman Group | Surrounding Areas
---
---
Connect With Us