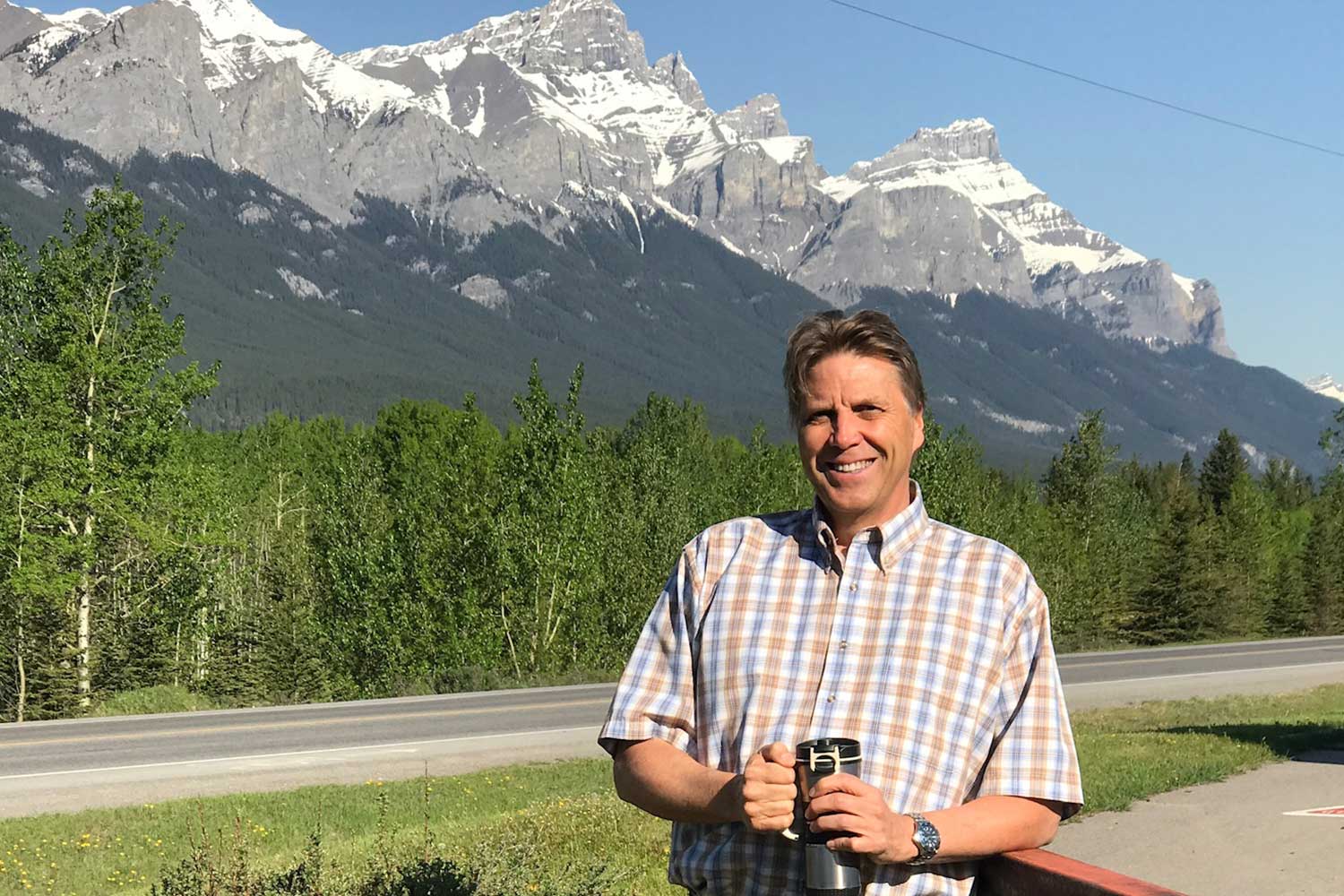 An artist's rendering of the Fish Creek Exchange development, which will include a selection of condos and townhomes, as well as commercial space for businesses. Courtesy Graywood Developments.
June 15, 2017 | Marty Hope
Open for business
Development at former Shawnee Slopes golf course continues with new multi-family offerings
Finally.
"After looking at it on paper for the past two or three years, it's nice to see this day come," said Patrick Briscoe, director of development project management for Toronto-based Graywood Developments, which will be launching sales for the new Fish Creek Exchange on June 17.
Fish Creek Exchange is the 23-acre, multi-family portion of the trendy Shawnee Park community in southwest Calgary that has sprung up on the site of the former Shawnee Slopes golf course.
Armed with a list of interested people that totals about 1,500 names, Briscoe says those coming to the opening of the stylish sales and presentation centre, which will house a pair of show suites, will be able to put a deposit on residences being offered on the first site that will include 100 condo units and 42 townhouses.
Morrison Homes has teamed up with Graywood as the construction manager for the new development.
Pricing will range from the mid-$200,000s to the low $500,000s for condos that will measure from 600 to 1,200 square feet. Townhomes, available with either front-loaded tandem or two-car garages, are priced from $400,000 and will have models measuring from 16 to 25 feet wide.
Construction is expected to begin this fall on the first two four-storey, wood-frame buildings that will have 47 and 53 units.
There will also be 7,500 square feet of commercial space in each, says Briscoe, adding that townhomes are planned to begin in 2018.
"I think the opening will be successful, given the interest we've seen in the project from people who have been considering moving into this area – along with the fact it is at Fish Creek Park and is in an established community," he said.
Briscoe feels Fish Creek Exchange will cater to millennials looking for a trendy place to live that will give them easy access to public transit for their jobs downtown, and to downsizers moving from larger homes as their lifestyle and home requirements change.
After looking at it on paper for the past two or three years, it's nice to see this day come.
Formerly a project manager with Genstar Development Company, Briscoe is now the "only guy on the ground" for Graywood in Calgary. But, he adds, the company is looking to add to its profile by finding other brownfield or greenfield properties.
While Fish Creek Exchange begins a new phase of redevelopment of the former Shawnee Slopes golf course, Cardel Homes is also planning to open its single-family show home parade this month on Shawnee Boulevard.
The homes are priced from the low $700,000s on fully-landscaped lots.
"Already we have sold 23 of the available 30 lots in the first and second phases," said Cardel Calgary Region president Mike Selinger. "We are pleased with the level of market demand."
The next two phases (phase 5 and 6), which will consist of 50 single-family lots, are being serviced and lots are available for purchase.
"These homes will be managed under bare-land condo strata, so the large investment in landscaping and tree preservation is maintained in the long run," said Selinger.
Cardel acquired the Shawnee Park lands in June 2013, in conjunction with its development partner Genstar, and has worked to develop a "respectful working relationship" with the community association, he adds.
Tagged: Calgary Real Estate News | Cardel Homes | Fish Creek Exchange | Graywood Developments | Mike Selinger | Morrison Homes | Patrick Briscoe | shawnee park | Shawnee Slopes
---
---
Connect With Us