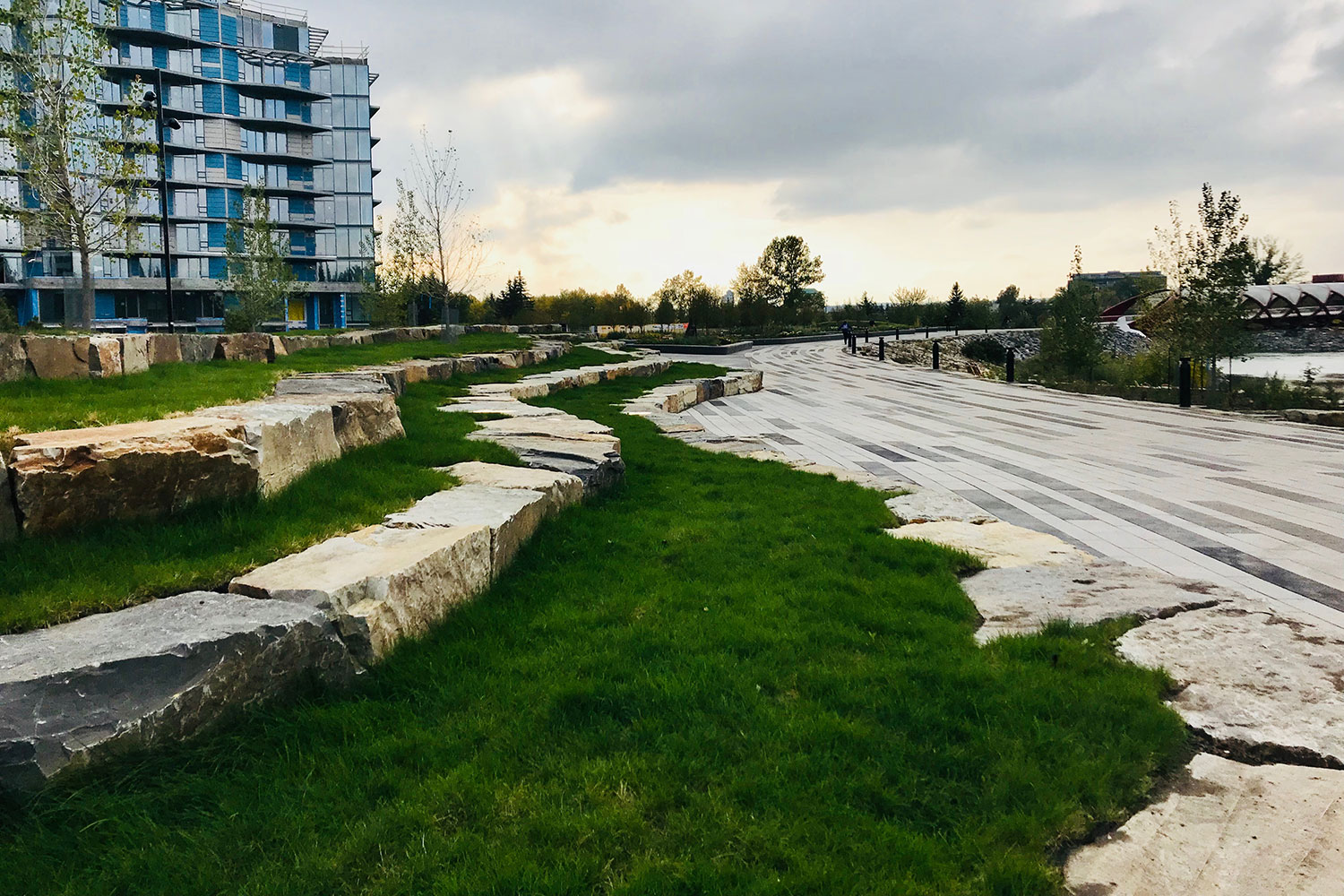 Courtesy City of Calgary
May 22, 2019 | Geoff Geddes
Plan, prepare protect: City's three-part flood mitigation plan tackles risk on multiple fronts
While many homeowners cross their fingers that a flood to match 2013 never comes again, the City of Calgary has been crossing t's and dotting i's on a plan to protect those who would be affected in a worst-case scenario.
"In 2017, city council approved a three-part flood resistance plan based on what we've learned since 2013," said Sandy Davis, planning engineer for river engineering with the City of Calgary. "The plan includes upstream reservoirs on both rivers, community level barriers and property measures."
On the Elbow River, the City is working with the Government of Alberta and TransAlta to install automated steel gates on the Glenmore Dam and enhance the Glenmore Reservoir's storage capacity. The province and the federal government have also committed funds to the Springbank off-stream reservoir project.
"For the Bow River, the province has an agreement with TransAlta on how to operate the reservoirs and draw more flood mitigation capacity from the Ghost Reservoir," said Davis. "This agreement is a critical piece in allowing us to hold back more flood water, so we are advocating with the government to renew the deal after 2021."
"For flood mitigation, we feel the best dollars are spent upstream, but absent that, local area mitigation is certainly of value." - Tony Morris, Calgary River Communities Action Group co-president
The province is also conducting a feasibility study, which should be concluded by the end of 2019, on three locations for a new reservoir on the Bow River.
Even with a new reservoir, the watershed can produce enough water to cause considerable flooding, so that's where the community barriers play a role. In 2015, the province committed $150 million to Calgary for flood mitigation, supporting the construction of several barriers to protect the most vulnerable communities.
"As far as property measures, everyone has a part in reducing flood risks," said Davis. "This includes all levels of government, but a big part is citizen awareness and readiness."
Preparedness is the focus of the Calgary River Communities Action Group. The grassroots organization advocates for upstream mitigation to protect thousands of affected homeowners across Calgary.
"For flood mitigation, we feel the best dollars are spent upstream, but absent that, local area mitigation is certainly of value," said Tony Morris, co-president of the group.
"The challenge with the latter is that private property landowners directly impacted by new berms will understandably have issues with them. It's important to deal with these stakeholders as fairly as possible and not demonize them for expressing concerns."
Tagged: Bow River | Calgary | Calgary Real Estate | Calgary Real Estate News | Calgary Real Estate News | Calgary River Communities Action Group | City of Calgary | Elbow River | flood | Flood Mitigation | Ghost Reservoir | Glenmore Dam | Glenmore Reservoir | Springbank | Springbank Off-Stream Reservoir | Surrounding Areas | TransAlta
---
---
Connect With Us