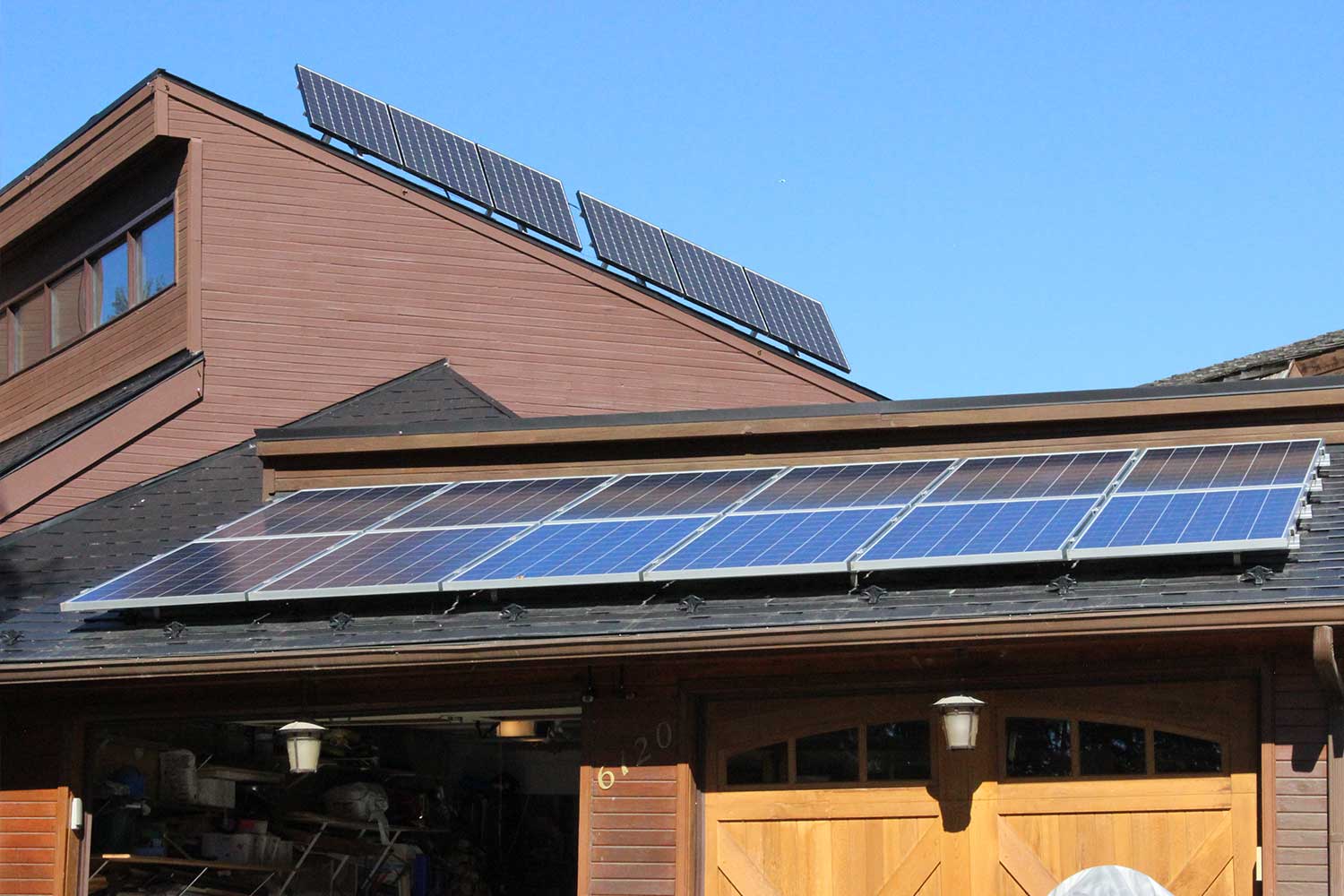 Evan and Anna Spencer, and their two children Sarah and Micah, live in Mahogany – one of Calgary's newest and fastest-growing lake communities. Adrian Shellard / For CREB®Now
June 21, 2017 | Barb Livingstone
Making a splash
Calgary's new lake communities experience tremendous growth
Evan Spencer enjoys the benefits of lake community living every day.
Not only does his young family – which includes his wife Anna and their two kids, Sarah and Micah – take advantage of all the recreation opportunities around Mahogany's lake, the 34-year-old doesn't need to step outside his neighbourhood to go to work.
Spencer works in the not-for-profit sector, and has called Mahogany home – and home office – for three years. Since moving from northwest Calgary into the growing southeast community that will have more than 20,000 residents by final build-out, he has signed on as volunteer social committee chair for the Mahogany Homeowners Association.
"It is an inclusive place to live your life," he said. "And the lake just draws people together. It is so important to have that 'third' place (outside home and business) where people can gather. I often say 'do you want to meet up for coffee, or for a walk along the wetlands?' "
And with a community lake, who needs to go elsewhere on vacation?
"The lake has a mystique to it. You drive into Mahogany, look across the lake, and you feel like you are in Kelowna," said Spencer.
Mahogany's popularity is obvious. It outpaced all other Calgary neighbourhoods in population growth in 2016's civic census, gaining 2,040 new residents between April 2015 and April 2016. The population now sits at 7,000, in about 2,800 residences that range from estate homes to multi-family units.
Key are young families, with almost 3,000 residents aged 19 and under, but the age mix will diversify, as multi-aged Westman Village, which will include retirement living, is being built lakeside. "You can put roots down for generations," said Spencer.
At completion some years down the road, the community, where construction began in 2010, is expected to have 12,500 homes.
"The lake has a mystique to it. You drive into Mahogany, look across the lake, and you feel like you are in Kelowna." - Evan Spencer, Mahogany homeowner.
Central to Mahogany is Calgary's largest man-made lake at 25.5 hectares, along with 8.5 hectares of beachfront (on two separate beaches), a 22,000-square-foot beach club and almost 30 hectares of wetlands.
Homeowners pay association fees for management and maintenance of amenities by developer Hopewell Residential until Mahogany's completion.
Across the city from Mahogany is Auburn Bay, the only lake community in Calgary's northwest, has a 17.5-hectare lake. It is one of the fastest growing neighbourhoods in the city since construction began in 2005. Auburn Bay had 14,559 residents as of 2016 (more than 1,300 added last year) with more than one-third aged 19 or younger. Developer Brookfield Residential has released its final housing phases and the community of about 5,431 homes so far will transition its residents association from developer to elected community board this fall.
Meanwhile, the newest Calgary-area lake community, just northwest of city limits in Springbank, may outstrip all the others.
Harmony will not only have two lakes, with water drawn from the Bow River, but also the Mickelson National Golf Club, scheduled to open in 2019. When completed in 10 to 15 years, about 10,000 residents will call Harmony home, across approximately 3,500 single and multi-family homes. Harmony's lake and wetland areas will eventually stretch nearly 57 hectares.
Ryan Hall, vice-president of marketing and communications for Bordeaux Properties, which is building Harmony in partnership with Qualico Developments, says the first lake – spanning just over 16 hectares – is now filled and already being used for paddle board and kayak lessons.
As one of Alberta's deepest lakes, it will serve as a recreational area and community drinking water reservoir, and have unique environmental purposes with an off-stream reservoir for potable water and a storm water storage area protecting downstream communities in times of heavy precipitation. Its own water treatment centre will irrigate the golf course with reclaimed water.
Both homeowners and businesses in Harmony will be members of the owners association and pay a monthly fee based on the property they own.
Tagged: Auburn Bay | Bordeaux Properties | Bow River | Brookfield Residential | Calgary Real Estate News | Evan Spencer | Feature | harmony | Mahogany | Qualico Developments | Ryan Hall | Springbank
---
---
Connect With Us