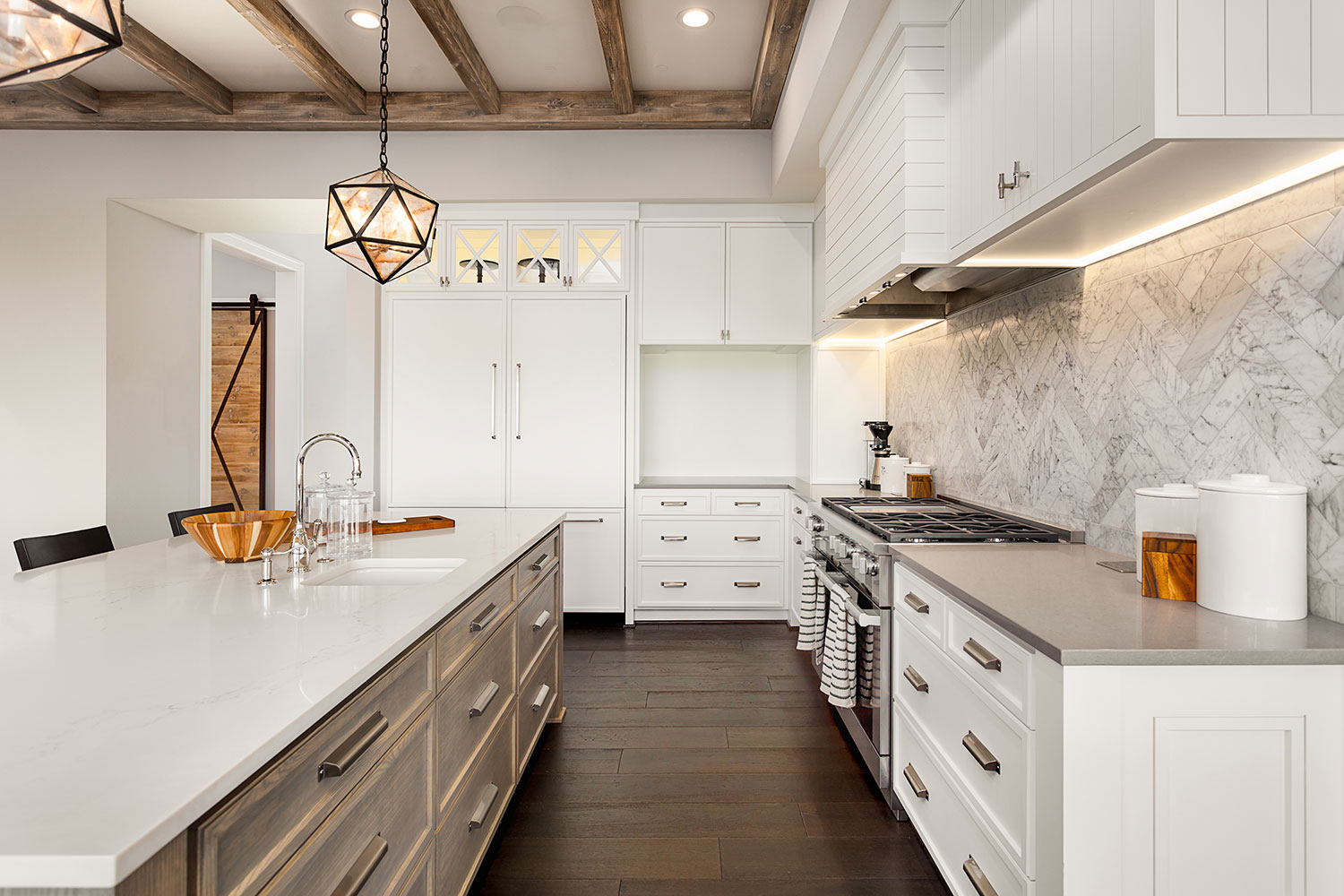 Getty Images
June 20, 2018 | Cody Stuart
Picture perfect
Eight tips to prepare your home for listing photos
There are many dramatic changes you can make when preparing a home for photos. Renovating a bathroom or kitchen can reap big resale rewards, while a fresh coat of paint or new siding can add serious curb appeal. But for those working with a limited budget or on a shorter timeline, there are more subtle changes that can have your house looking its best prior to an open house or having photos taken.
1. Put toilet seats down
While we're all human, there's no need to remind possible buyers of that fact when showcasing your home. Also, hide all toilet-related items, including plungers, extra toilet paper and toilet brushes. Make sure the top of your toilet is clear – or better yet, just exclude the toilet altogether when taking photos.
2. Open blinds and curtains
In addition to ensuring your home is nice and bright, opening all window coverings provides potential buyers with a view of what they'll be seeing. If you have concerns about unsightly windows, at least turn your blinds open to provide some sun and to prevent anyone from thinking you're hiding something.
3. Tidy your bathroom
Along with hiding all toilet-related accoutrements, sellers should also hide other hygiene products, such as toothbrushes, hairbrushes and deodorant. Remove shampoos and any other cleaners from your shower or bathtub and try to limit items on the counter to those that serve a decorative purpose.
4. Clean under your deck and tidy your yard
It may act as an easy area to stash outdoor items, but when it comes to photos, those items under your deck or patio make your yard look more chaotic than calming. It's also best, when possible, to move large items like trampolines in order to maximize the size of your yard in photos.
5. Minimize counter clutter and tidy electrical cords
Necessary as they may be, all those appliances and gadgets in your home can add just as much clutter as they do convenience. It's fine to keep the basics on the counter, but stow away anything that's not needed on a daily basis. In addition, try to eliminate the number of cords that stretch across otherwise bare walls for any distance.
6. Remove large air conditioners, space heaters and fans
Although even the newest, most energy-efficient homes can sometimes benefit from a little extra cooling or heating, there's no need to put any worries in the heads of potential buyers.
7. Hide cat trees, dog beds and all other pet toys
We all love our pets, but when preparing your home, it's best to leave out pet-related items in case potential buyers are wary of the lingering smells or damage that can come with a pet.
8. Tidy closets and laundry rooms
They may not be the showcase rooms in your home, but most photographers will take photos of larger closets and laundry rooms, so have them looking their best. If possible, move all the clothing out of your master closet.
Tagged: bathroom | clean | closets | deck | declutter | House & Home | How To | How To | kitchen | laundry | list | listings | pets | Photos | renos | tidy | Outdoors
---
---
Connect With Us