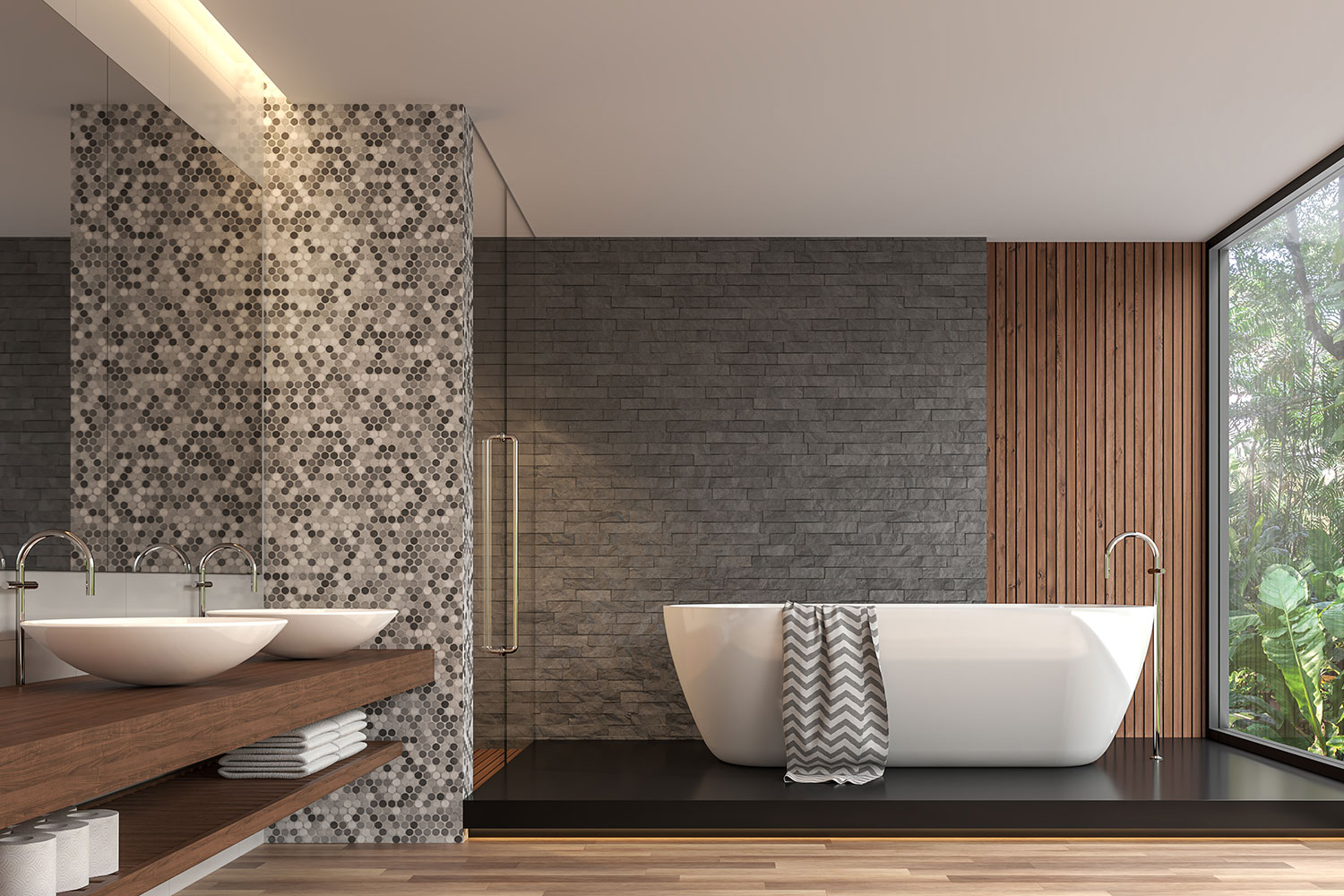 Getty Images
Oct. 23, 2019 | Gerald Vander Pyl
Bathroom rebirth: How to create the perfect at-home oasis
Bathrooms have obvious practical uses, but for many people, they are also a place for relaxation and rejuvenation.
This need for both style and function is why a complete bathroom remodel is a popular renovation, especially for ensuite baths.
Justin Mauro, president of Renova Homes & Renovations, says many people will spend between $50,000 and $100,000 to create the ensuite of their dreams, while $10,000 to $20,000 is more common for other bathrooms in the house.
Mauro says the first things people need to consider are their overall budget and how they want to use the bathroom.
"How much you have to spend will determine how much you can do in terms of a complete remodel," he said, adding that cost estimates can vary greatly, depending on the level of fixtures that people choose.
Similarly, a person's bathroom preferences, such as whether they like taking baths or showers or if a couple wants his-and-her vanities, will help determine the overall layout.
Mauro says once a layout is chosen, it's time to choose fixtures, fittings and finishes for the bathroom.
Tubs ($1,000 to $3,000)
Mauro says jetted tubs are out. In fact, the presence of a jacuzzi tub in an old bathroom is often the catalyst for deciding it is time to remodel.
He says soaker tubs are in, with choices ranging from free-standing to mounted on decks.
In Calgary's climate, Mauro says going with in-floor radiant heat in the bathroom at a cost of about $3,000 to $5,000 is well worth the money.
Showers ($7,000 to $20,000)
All-tile showers are the choice for most people creating their dream ensuite, says Mauro.
That means deciding on floor tiles, shower-wall tiles and floor tiles for the remainder of the bathroom – plus the colour of grout for each.
He says choosing thick, 10-millimetre glass allows larger, frameless shower-wall panels that create a more stylish look.
Steam showers are a popular option, Mauro adds, but do require floor-to-ceiling shower walls to contain the steam, as well as space for the steam-generating equipment.
Sinks and vanities ($500 to $2,500)
Mauro says most people go with granite or quartz countertops, while ceramic under-mount sinks or top-mount vessel sinks are typical choices.
He says people also need to decide on vanities, including door styles and wood or paint choices.
Faucets and shower heads ($1,500 to $5,000)
This is a component of a bathroom remodel that often includes the most choices. Showers alone offer traditional shower heads, rain heads, hand-held heads and full-body spa water systems, says Mauro.
Cabinetry additions ($3,500 to $10,000)
Creating additional storage space in a typical ensuite renovation can mean more cabinetry decisions.
Lighting ($400 to $800)
Mauro says a remodel will means deciding on ceiling and vanity lights, but it might also include trendy options like installing a pendant- or chandelier-style light over a soaker tub.
Paint and other finishes ($2,500 to $5,000)
Mauro says once all the big-ticket decisions have been made, a person will still need to tie it all together with things like mirrors, paint and other finishing touches.
Tagged: Bath | bathroom | cabinets | Calgary | Calgary Real Estate | Calgary Real Estate News | Feature | House & Home | How To | lighting | paint | Remodel | reno | Renova Homes & Renovations | Renovation | Renovations | Shower | Sink
---
---
Connect With Us