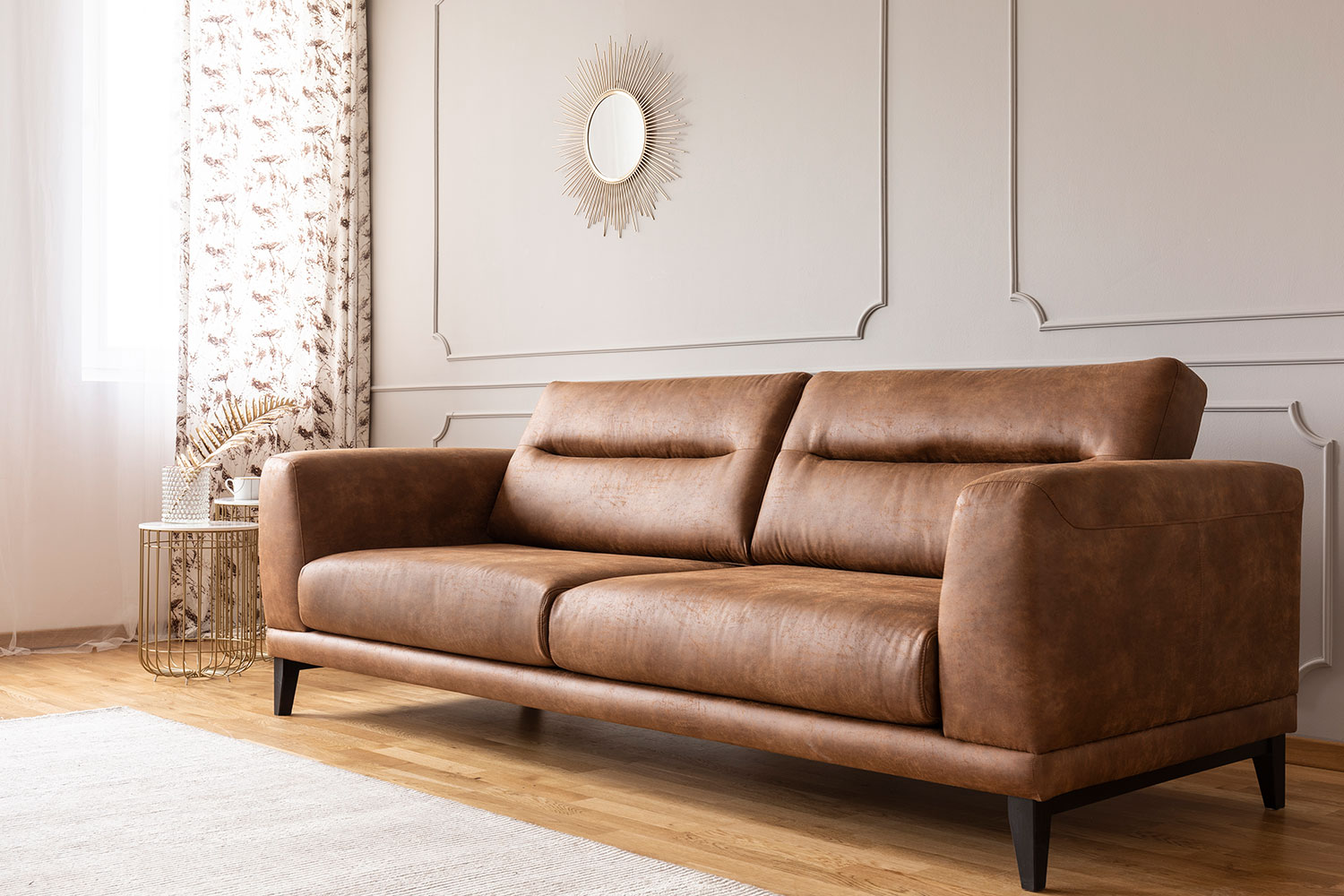 Getty Images
Oct. 16, 2019 | Gerald Vander Pyl
Expert advice to nail your next furniture purchase
Shopping for furniture involves a lot of choices. For each different piece, there are endless size, fabric and colour options.
However, finding the perfect furniture for your home can be a breeze with some pre-shopping preparation and a bit of advice from the experts.
E.J. Amber, sales manager for family-owned
Amber's Furniture
, says he will typically ask a customer a few questions to help determine their furniture needs. These include the type of home they are shopping for and the intended aesthetic, whether they want ultramodern or something more rustic.
He says another consideration is the functionality the customer wants from their furniture. For example, if the furniture is for an entertainment room, comfort is likely top of mind when choosing chairs or sofas.
If you have existing decor that you intend to keep, Amber says you should keep that in mind and choose new pieces that match or complement.
Amber also recommends considering the size of your space before choosing any new furniture. Measure its dimensions and note the locations of heat vents and windows, including their height. Otherwise, you might buy a sofa to fill a specific space, only to find that the seat back would block part of a window.
Amber says you can never go wrong buying high-quality, Canadian-built furniture, as it's not only made to last, but if something does need to be fixed, the repairs can be made easily and close to home.
Cat Hackman, owner of
Room4Refinement
and a certified interior decorator, says the first step when shopping for furniture is to determine your budget. Once that's done, she suggests looking through furniture-focused magazines or websites for inspiration. However, don't get attached to any specific piece, as it might be difficult to find.
For a living room, Hackman says the most flexible furniture arrangement is a three-seater sofa and two chairs. Sectional sofas are comfortable and cozy, but they can become problematic if you move, as they are harder to place in a room.
She says everyone sitting down in a room should have access to a table to put down a drink, with coffee or side tables at a height that is either substantially higher or lower than the chair armrests.
Hackman recommends choosing the depth of chair seats based on your height and whether you want to sit with your feet curled up or on the floor.
For fabric and colour selections, she says neutrals will have the longest lifespan. If you are unsure how to mix and match, stick to similar styles, such as modern, transitional or traditional.
It's important to ensure the furniture is comfortable and durable. Try and save the money to buy high-quality pieces of furniture, rather than cheaper pieces that will need to be replaced quickly.
Hackman says hiring a designer to help with furniture selection might seem like a luxury, but in the long run, it can save you from making costly purchase mistakes.
Tagged: Amber's Furniture | Calgary | Calgary Real Estate | Calgary Real Estate News | Design | Design | dining room | Feature | furniture | House & Home | house and home | How To | kitchen | living room | modern | Renovations | Renovations | Room4Refinement | Rustic | Sofa
---
---
Connect With Us