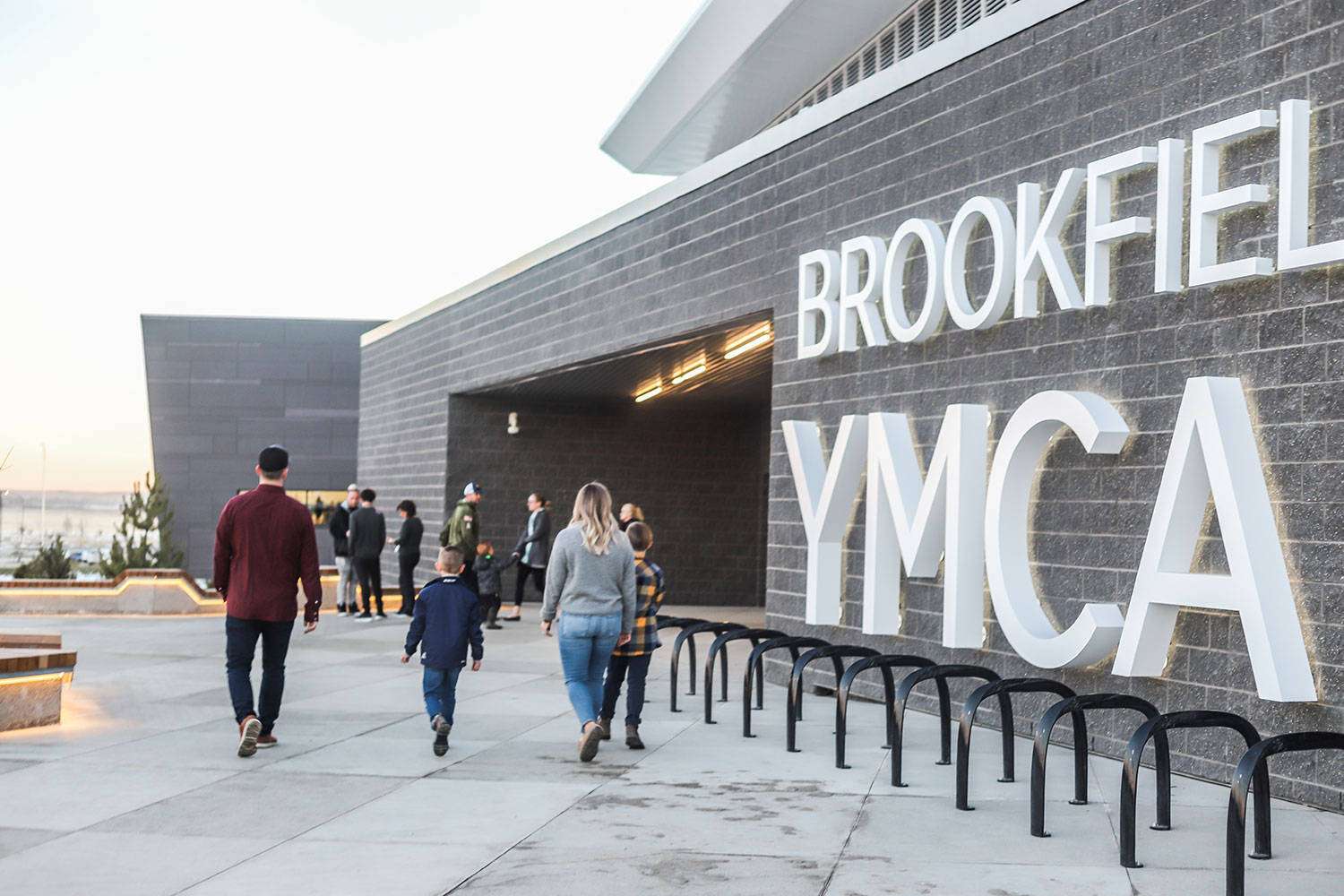 Courtesy Brookfield Residential
April 17, 2019 | Natalie Noble
Healthy homes: creating active-living communities where Calgarians can thrive
As the benefits of year-round recreation and leisure become ever more pronounced – including physical health, emotional and mental well-being, community connection and overall quality of life – Calgary developers are working to ensure active living is accessible across the city.
"We have seen this in all our communities, but especially in Seton with the new Brookfield Residential YMCA," said Jason Palacsko, vice-president of Calgary communities at Brookfield Residential. "Our sales teams are seeing a lot of people choosing to buy in the community because of this amenity, as well as walking and bike paths among other things."
Built by the City of Calgary, the Brookfield Residential YMCA is the world's largest. Here, visitors can play, relax and learn while making use of aquatics, fitness and sports facilities, arts and performance spaces, licensed child care and a Calgary Public Library branch.
"Our partnership with the YMCA is helping us reach our vision of creating the best places to call home – to create a sense of belonging and make people's lives better in Seton and all of Calgary," said Palacsko.
Brookfield is using this partnership to learn more about the rapidly changing needs of Calgarians, so it can build even better communities in the future and improve those currently in development.
"As we think about building new communities, we recognize that the experience and spaces we create have the potential to make a real difference in our residents' lives," said Palacsko. "We believe we have a responsibility to build communities people can thrive in."
Having space to move, connect and play is not just for the young, either. Adult active living communities are also attracting Calgarians.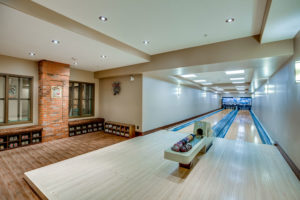 REALTOR® Ellen Lapierre, who works with many in the 40-plus market, said several of her clients have found the right mix of action and relaxation at Sanderson Ridge, a resort-style, luxury, adult condo complex on the edge of Fish Creek Provincial Park.
The community offers 26,000 square feet of recreational amenities. For the health- and fitness-focused, there's a fitness centre, swimming pool, hot tub and steam room. Those who love to play can enjoy multiple game areas that feature poker, pool tables, shuffleboard and even a bowling alley. There's also a craft room, wood-working shop and a wine cellar.
Numerous active clubs allow residents to pursue their passions, including gardening, wine and photography. "There's just so much to do," said Lapierre.
This type of development is attractive for snowbirds who might find heading south increasingly challenging, as well as couples where one partner is becoming less active.
"At Sanderson Ridge, they can continue to enjoy the same lifestyle here in Calgary," said Lapierre. "And if you have a partner who's not doing as well, but still want to stay active and social, you can do this and still be right down the hall. It can be really reassuring."
Tagged: active living | active-living communities | Brookfield Residential | Calgary | Calgary Real Estate | Calgary Real Estate News | Calgary Real Estate News | Feature | Fish Creek Provincial Park | New Communities | New Communities | Sanderson Ridge | Seton
---
---
Connect With Us