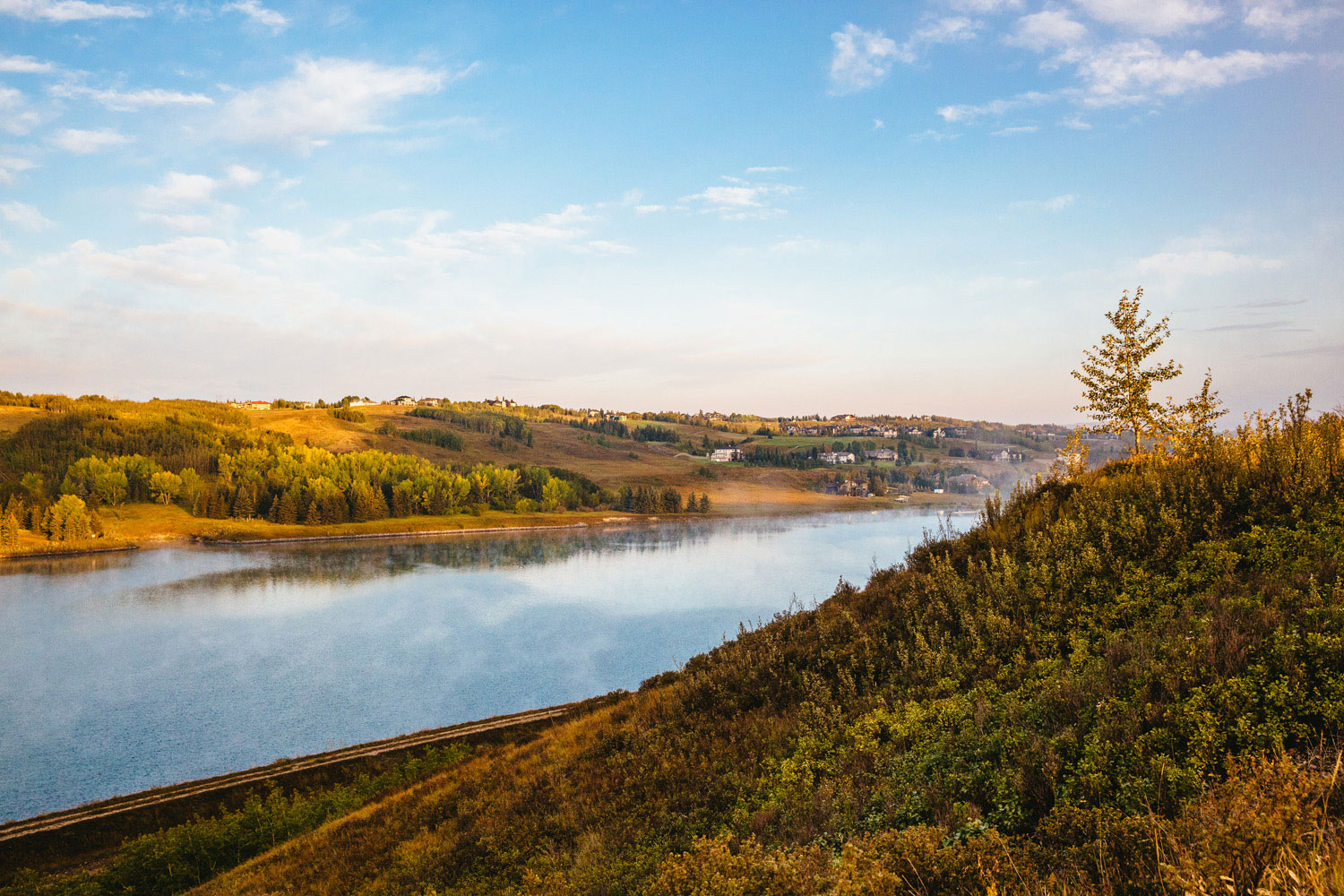 Courtesy Brookfield Residential
March 13, 2020 | Geoff Geddes
New Rockland Park community offers inside track to outdoor living
If you think year-round outdoor living is out of reach for Calgarians, you haven't paid a visit to the new community of Rockland Park.
As northwest Calgary's first master-planned community in more than 10 years, Rockland Park draws on open spaces, well-tended parks, and a network of trails and pathways to craft a four-season recreation hub.
"We have 120 acres of green space, so it's all about getting people outside to enjoy the amenities and the beautiful views," said Jessie Seymour, senior manager of marketing and community experience for Brookfield Residential.
"People always think that the outdoors is for summer, but we offer things like snowmobile trails and cross-country ski tracks to make it pleasurable throughout the year."
What's in store for buyers is exciting, but the history of the development also makes for a compelling read.
"Rockland Park was built on a reclaimed piece of land," said Seymour. "We bought it from the owners of a quarry in 2012 and have been reclaiming it for the last six or seven years, getting rid of existing gravel pit features and moulding it to fit our vision."
"People are asking lots of questions and already wanting to put holds on lots, so there's no shortage of activity." - Jessie Seymour, Brookfield Residential
Though it might seem like you're getting away from it all in Rockland Park, you can still jump on a bike path and be in Bowness in 10 minutes or take another 10 minutes and arrive downtown. However, attractions within the community make staying put a tempting option, too.
"Our homeowners association is a four-acre site that will have a community clubhouse with amazing amenities," said Seymour. "There will be a café where people can come together, programming, bike rentals and a host of offerings to enhance the outdoor lifestyle."
In addition to its eventual population of 9,000 residents, Rockland Park will be home to a K-9 public school and 85,000 square feet of retail space.
The development is currently in what Seymour calls the "pre-pre-launch" stage, but the company will soon open a discovery centre. Prospective buyers are advised to check Brookfield's website for updates. Buyers will be able to choose from duplex homes, rear-garage homes, single-side-yard homes, front-garage homes and estate homes.
While they are working towards a September launch, hype surrounding the community is already building.
"We've really been humbled by the interest in this community," said Seymour. "People are asking lots of questions and already wanting to put holds on lots, so there's no shortage of activity."
Tagged: Bowness | Brookfield Residential | Calgary | Calgary Real Estate | Calgary Real Estate News | Calgary Real Estate News | Housing Market | master-planned | nature | New Communities | New Communities | northwest | recreation | Rockland Park | Rowan Park
---
---
Connect With Us