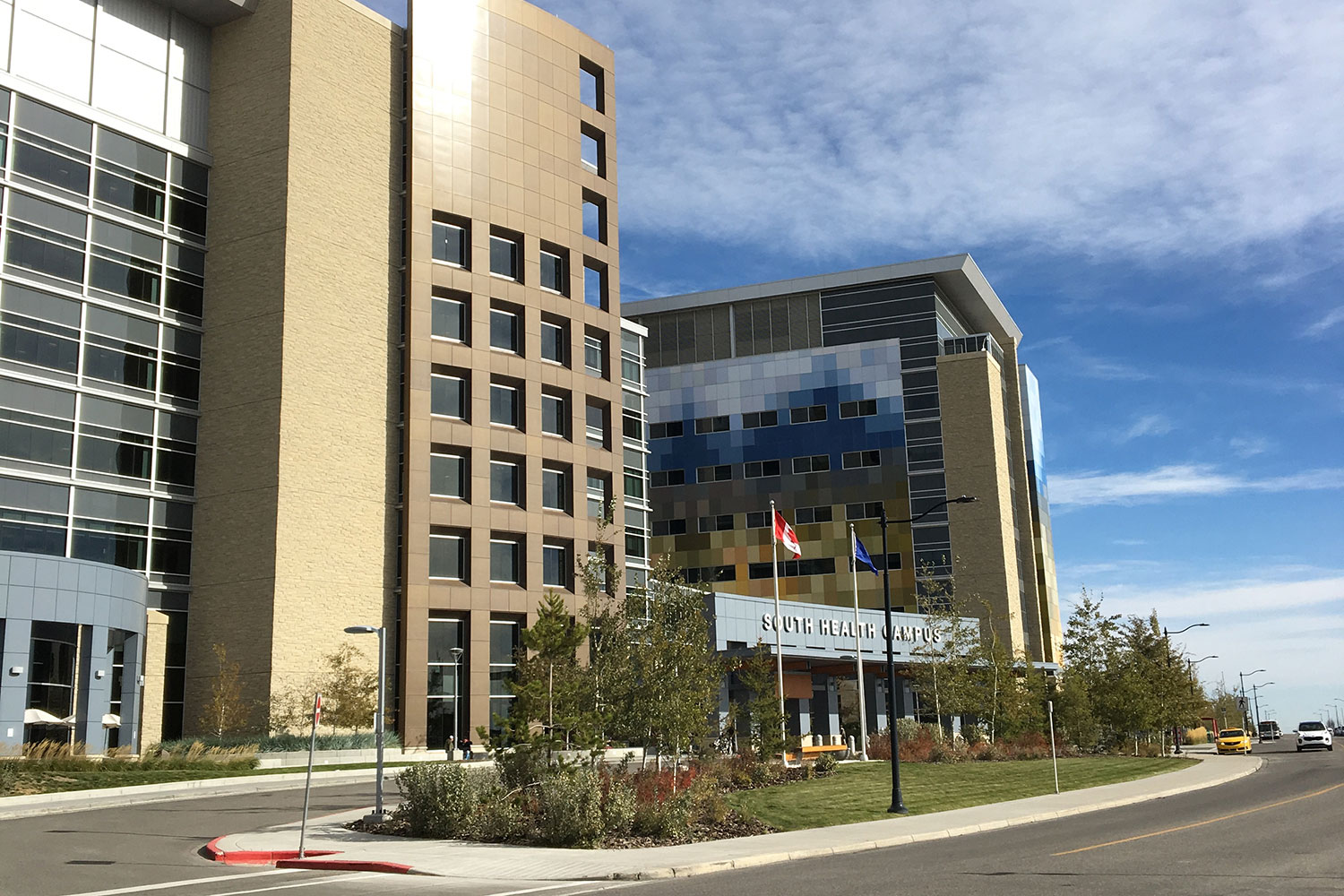 CREB®Now Archive
Dec. 04, 2019 | Josh Skapin
South Health Campus draws investor interest to Seton
While some people choose to purchase a home near a hospital because it provides the comfort of living near an important service, for many others, it's simply a smart business decision.
Calgary's newest hospital, the South Health Campus in the southeast community of Seton, is spurring significant interest from investors.
This includes short-term rentals, a segment in which Mike Burton has been active for more than a year.
"I wish I had more," said Burton, a REALTOR® with RE/MAX Realty Professionals, of the investment property he rents out short-term in Seton. "It's been really good."
He purchased a one-bedroom unit at Zen Urban District by Avalon Master Builder.
"The hospital was the driving factor me for," he said. "I saw the potential for people who might need a place to stay for short-term purposes. They may have a family member in care at the hospital going through some sort of recovery – not all our family members are always in the same city. (Someone) from out of town may come for a period of time while their family member is in recovery."
Burton lists his property on Airbnb and says it is booked 85 to 90 per cent of the time. The website presently shows one-bedroom rentals in Seton ranging from about $65 to $100 per night. Many listings reference the advantage of proximity to the South Health Campus.
"My rentals aren't just three or four days," said Burton. "I'm getting some two- or three-week rentals."
"I think potential purchasers see that area is always going to have a steady employment force with the hospital being there." - Kimberly Poffenroth, Urban Analytics
In addition to renters visiting people in care, he has seen students on residency at the hospital, people on short work contracts and people visiting Calgary to attend the Stampede or visit Spruce Meadows.
One of his recent renters lives in northwest Calgary, but since her husband is being treated at the South Health Campus, she wanted something closer.
"Not wanting to do the drive and even for him to do a little bit of follow-up (at the hospital) – they stayed here for almost a week," said Burton.
Reaching 283 hectares, Seton by Brookfield Residential is one of the largest mixed-use communities in Calgary. It's earmarked for up to 1.5 million square feet of office space and one million square feet of retail space. It also features a movie theatre and the Brookfield Residential YMCA.
Seton has been one of the "strongest-selling" communities in Calgary "for the past few years," says Kimberly Poffenroth, market research and advisory firm Urban Analytics' vice-president of business development and market analysts for Alberta. This includes a "number of investors," she adds.
"I think the biggest reason behind that is the hospital," she said. "I think potential purchasers see that area is always going to have a steady employment force with the hospital being there."
The South Health Campus instills confidence that investors will frequently see interest from renters, Poffenroth says, adding "there's always going to be people in need of being close to the hospital, whether it's for themselves, for a family member or for employment."
"I have a lot of clients that own traditional rental properties," said Burton. "They've chosen to get into (short-term) rentals because they've seen me walk the same walk and I've been able to share my experiences.
"Those conversations have led to clients raising their hand and saying, 'Mike, show me how to do it.' "
Tagged: Brookfield Residential | Calgary | Calgary Real Estate | Calgary Real Estate News | Calgary Real Estate News | hospital | Housing Market | income properties | investment | Investment Properties | New Communities | REALTORS | rental | Seton | Short-Term Rentals | South Health Campus
---
---
Connect With Us