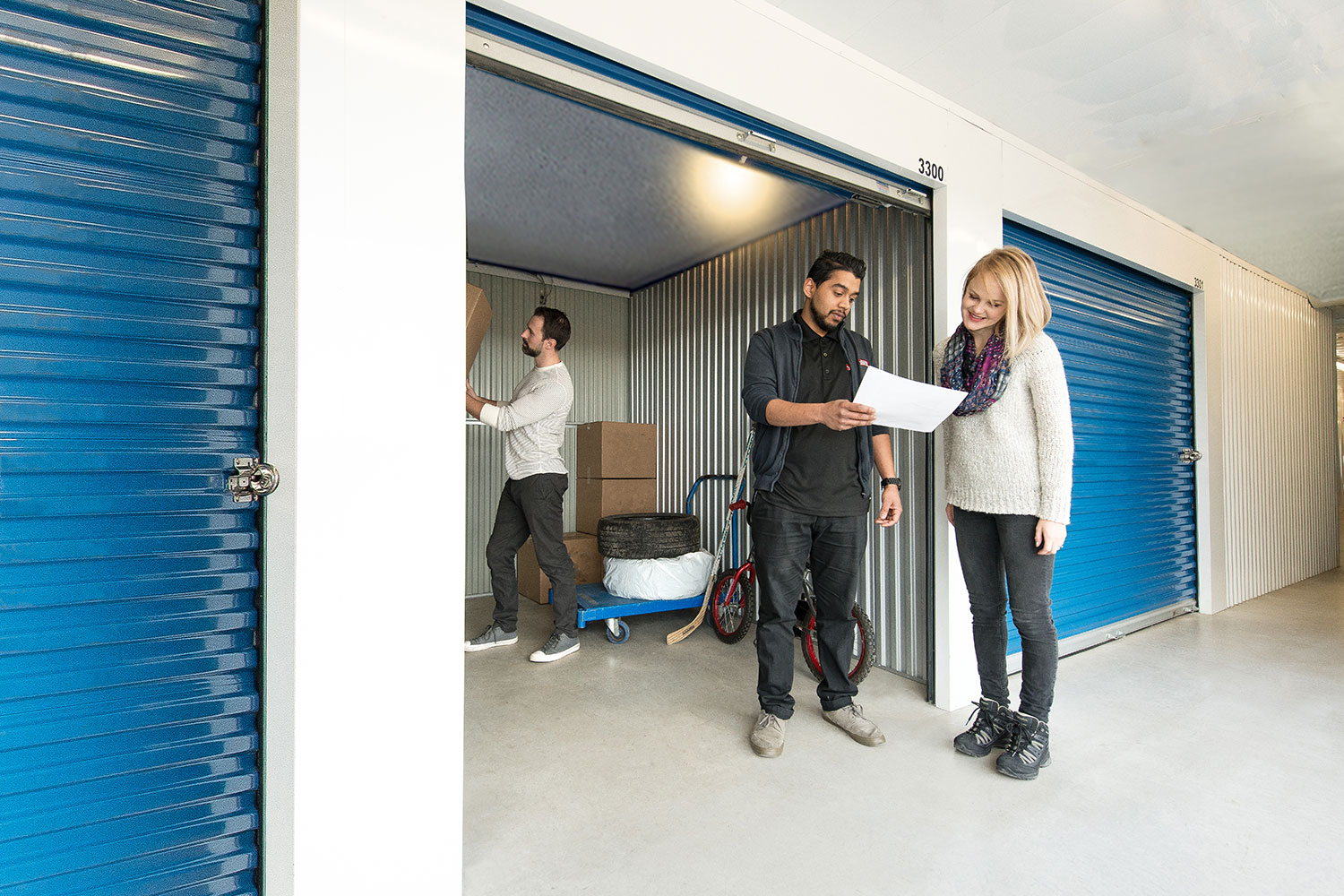 Courtesy Sentinel Storage
April 10, 2019 | Geoff Geddes
SPONSORED: Self storage simplifies your move
When you're moving, it can be hard to think outside the boxes – where to get them, what to put in them and where to store them. It adds up to extra stress in an already stressful time, which could explain why storage locker rentals are on the rise.
"Self storage is about simplifying and de-stressing in a period of transition," said Celeste Blackmore, who handles national promotion and sponsorship for Sentinel Storage. "It's a great way to prepare for listing a home by decluttering and staging the residence. When you're ready to move, it's so much easier, as all those boxes are already packed and ready to move to your next home."
While a move can seem overwhelming, companies like Sentinel Storage ease the strain with a full-service approach. In addition to storage rental, they sell boxes and moving supplies, provide free move-in vans (based on availability) and offer advice to guide you through the process from start to finish.
"Putting things in storage lets your REALTOR® stage the home more effectively, which gets you a better sale price in the end," said Blackmore. "If you have a delayed closing at your new home and need temporary housing, it becomes less of a chore when many of your belongings are safely stored away."
Should your new home require some improvements, self storage again comes in handy, as contractors can move freely and complete your project quickly, while keeping your belongings away from the construction dust and movement.
"People are really seeking four things when it comes to self storage: convenience, safety, security and simplicity." - Celeste Blackmore, Sentinel Storage
Unsurprisingly, the items stored vary as much as the people who store them. Some are personal items, such as skis, bikes or family heirlooms. Sales reps store products and samples, while tradespeople often store their equipment and supplies.
To make the most of your storage experience, Blackmore advises making use of the whole space. Customers are often surprised how much will fit when they stack their boxes from floor to ceiling. Items with common-sized boxes maximize the volume of the storage space as well.
"Our staff is well trained to guide you and work through those checklists," she said. "Prior to moving, you might forget to cover your mattress to protect it, but we are here to remind you and conveniently offer these moving supplies for sale."
As the need for this type of guidance grows, so does the self-storage industry. Sentinel Storage, for example, now has 15 Calgary and area locations and almost 200 nationwide.
"People are really seeking four things when it comes to self storage: convenience, safety, security and simplicity," said Blackmore. "They want to know that their treasured belongings and possessions are safely stored, and that some of that moving anxiety will be relieved. Self storage can offer all of that and more."
Tagged: Calgary | Calgary Real Estate | Calgary Real Estate News | declutter | How To | moving | self storage | Sentinel Storage | Sponsored | storage locker
---
---
Connect With Us