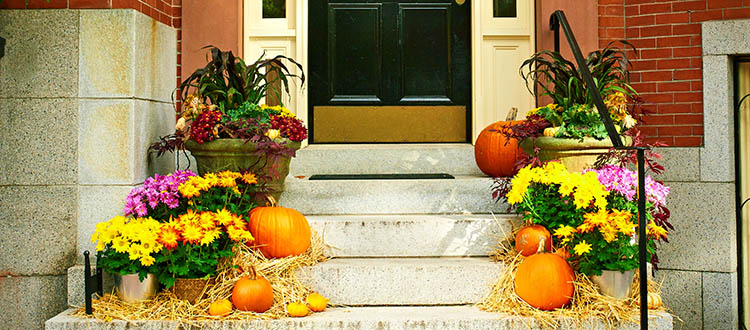 Oct. 30, 2019 | CREBNow
SPONSORED: Five fall real estate selling myths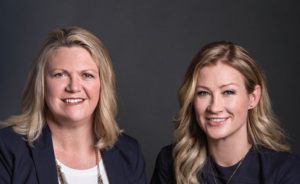 There's nothing like lounging on your patio, enjoying the long lazy days of summer with a cold drink in your hand. However, when summer transitions into fall, your thoughts turn to back to school shopping, carpooling to sporting events, and re-organizing your sweater collection. Many home sellers are faced with myths about selling in the fall real estate market, we've put together some useful tips to help sell your home.
1) When summer is over, why bother with curb appeal?
It seems like summer comes to a screeching halt, but that doesn't mean the exterior of your home has to suffer. Make sure your fall curb appeal is exactly where it needs to be. Ensure walkways and gutters are free of leaves and debris, and your lawn is always mowed. Don't let overgrown vegetation block the windows or path to the entrance. Cutting bushes and tree limbs will let the sun inside and showcase the exterior of your home. Cutaway summer vines and cut down dead flowers. With the unexpected weather brought on by the fall months, keeping your trees neatly trimmed will ensure fallen branches don't make your yard appear messy and unkempt.
2) Does autumn really require special preparations?
Even small amounts of rain and wind from over the summer months can make your windows dusty and streaked by fall. You might not notice smudges, but buyers will, if only on a subconscious level. Your windows need to sparkle to sell a home and you'll need to wash your windows inside and out. It's also very important that the air inside your home smells fresh. When was the last time you changed your furnace filter? Check the HVAC system before you need to turn on the heater.
3) People spend more time indoors, so focus your attention there
Just because fall doesn't have the heat of the summer, doesn't mean people stay indoors. Some people enjoy spending time outdoors in the fall to enjoy the beauty of the changing leaves and the crisp fall air has to offer. Attract potential buyers by making your house feel more like a home by celebrating the season with seasonal home decor around the holidays.
4) The weather is cold, and so is your home
Just because it's cooler outdoors doesn't mean your home décor needs to reflect that! Consider a fresh coat of paint in a warmer shade, and don't be afraid to bring the temperature up a couple degrees to make your guests feel comfortable. If you don't want to make a large change, a few additions like cozy pillows or throws can go a long way to show the comfort of your home during the cooler months.
5) Once it sells, you're done!
The paper's are signed, and the deal is done, so all you have to do is pack up and move, right? Not quite! Everyone is very busy leading up to the holidays, which means you may have issues finding time to pack, a company to help you move, or even family and friends who would normally be able to lend a helping hand. To eliminate these issues, plan ahead! Make sure your moving date is scheduled firm in everyone's calendar to ensure you aren't left without a solution if someone is forced to back out. A stress free move will make a world of difference in the first couple days in your new home.
Now that you know the common myths about the fall real estate market, you can tackle these small projects for the fall season!
[adrotate banner="6"]
For more information, visit
https://www.centralcalgary.com/
.
Tagged: Calgary | Calgary Real Estate | Calgary Real Estate News | Central Calgary Real Estate Group | curb appeal | fall | Housing Market | How To | REALTORS | Sam Crick | selling | Sponsored | Sponsored | Tamara Stearns
---
---
Connect With Us