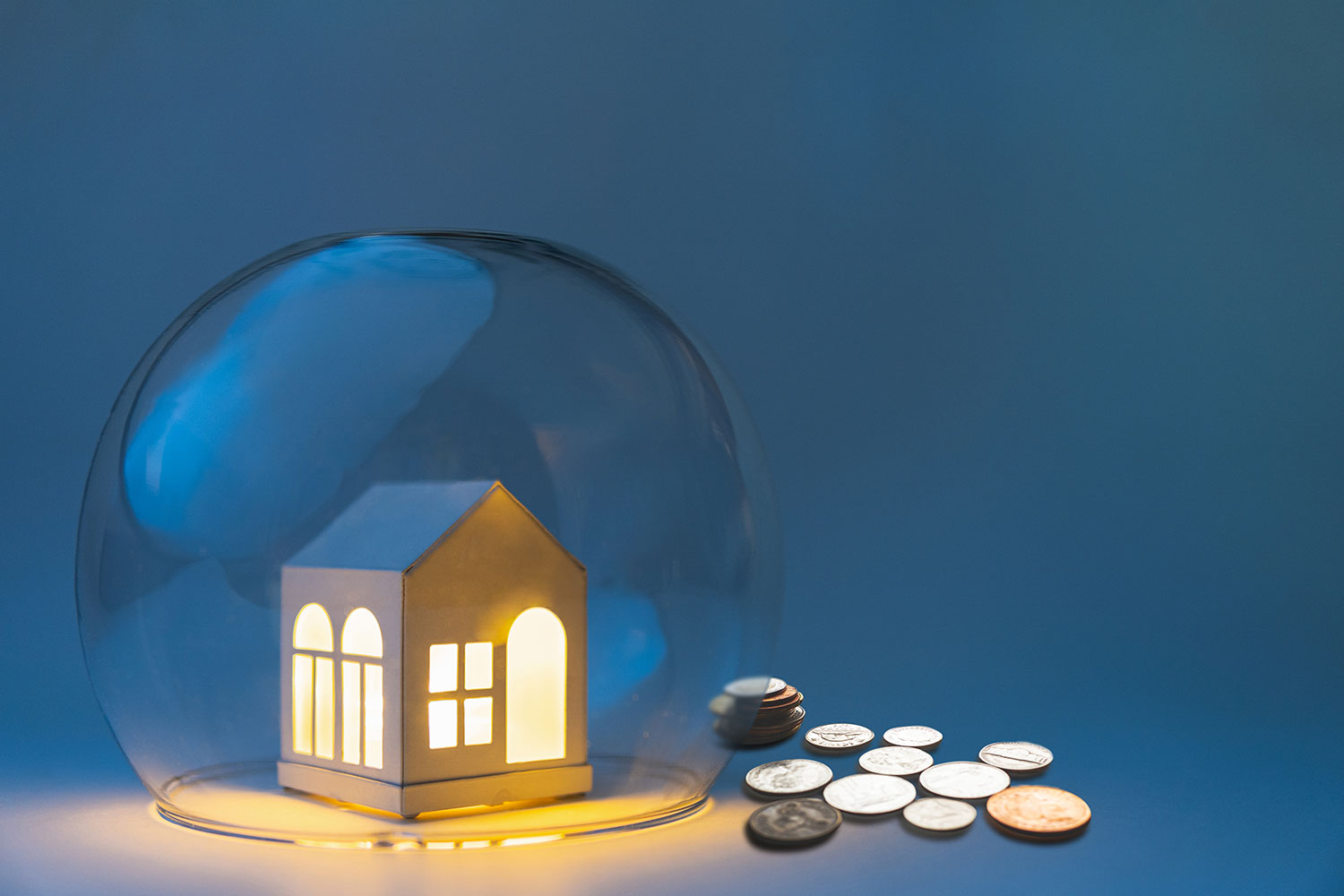 Getty Images
Feb. 08, 2021 | Tyler Difley
Eight tips for saving money on your home insurance
For homeowners, insurance is an inescapable expense that can quickly add up when stacked on top of other financial obligations like a mortgage, property taxes and utilities. That's why it's important to make sure you're getting the best deal possible – even a few small discounts applied to your premiums can turn into huge savings over time.
With that in mind, here are eight ways to save money on your homeowners insurance:
1) Increase your deductible
With all insurance policies, a higher deductible will mean lower premiums. However, keep in mind that you will be on the hook for that deductible when you do file a claim, so make sure you have enough saved to cover the full amount in the event of an emergency.
2) Avoid small claims
Going for extended periods without filing a claim can lead to discounts with many insurers, so think twice before you file that small claim you could have easily covered yourself.
3) Bundle home and auto insurance
Most insurance companies want as much of your business as possible, which is why they offer discounts – often in the range of five to 15 per cent – for taking out multiple policies with them. If you haven't already, you might want to consider insuring your car and home with the same company to maximize your savings.
4) Hunt for discounts
Sometimes, all it takes is asking your current insurance company if you qualify for any additional discounts – the worst they can say is no. Professional organizations and universities often have discounted group rates with certain insurers that are available to all members and alumni. Seniors (usually, anyone 55 or older) qualify for discounts with most insurers, too. If you've been with the same company for a long time, you might also be eligible for a long-term policyholder discount.
5) Security and peace-of-mind upgrades
Properly installed alarm systems, smoke detectors and sprinklers can all lower your insurance costs. Insurance policies protect against theft and having a monitored alarm system reduces the risk of you filing a claim, lowering your premiums. The same calculation comes into play with smoke detectors and sprinkler systems when it comes to the risk of fire-related claims. However, check in with your insurance company before you make a big purchase, as it's best to know what systems they recommend and how much you'll really save before you pay for major upgrades.
6) Home improvement
Updating certain parts of your home with higher-quality materials and systems can make it more resistant to weather, mechanical malfunctions and other sources of damage. A sturdier roof – as well as modernized heating, plumbing and electrical systems if you live in an older home – can greatly reduce your risk and, therefore, your insurance premiums.
7) Review your coverage amounts
Make sure you're not paying for more coverage than you need. Insurance companies tend to upsell homeowners to premium packages, but there's no point paying for features or protections you'll never use. Also, the value of your possessions will change – whether due to new purchases or the depreciation of existing items – and your coverage amounts should follow suit.
8) Shop around
As it does with most products, comparing quotes from several companies will ensure you're getting the best possible deal on your policy. However, price isn't the only important factor when choosing an insurance company, so make sure that too-good-to-be-true quote actually gives you the coverage you need.
Tagged: advice | Calgary | Calgary Real Estate | Calgary Real Estate News | Calgary Real Estate News | Claim | Coverage | Deductible | Discount | Feature | Finance | Hazard | Home | Homeowners | How To | How To | insurance | Money | Payment | Premiums | Protection | Risk | security | tips | Upgrade
---
---
Connect With Us