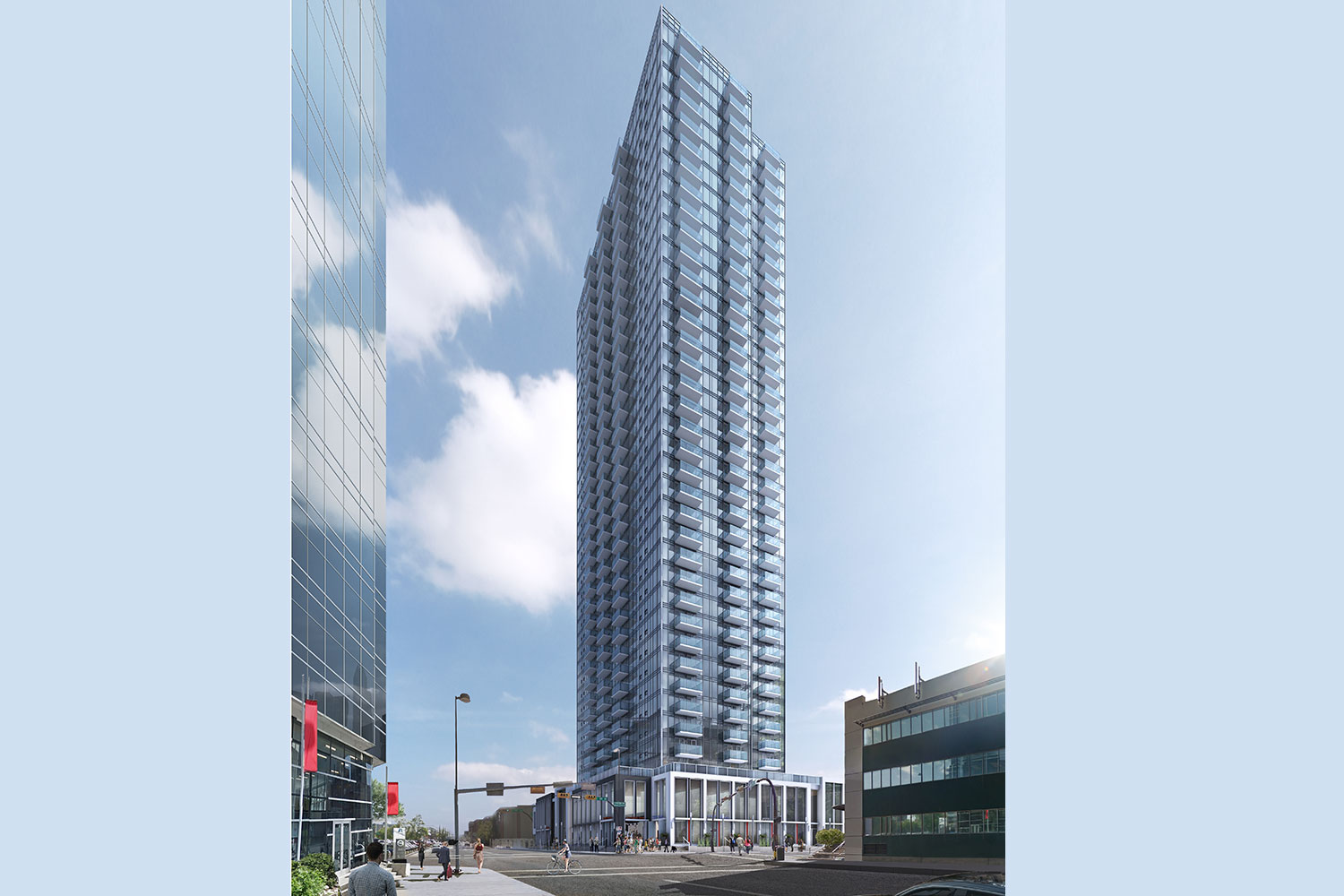 Courtesy Strategic Group
Aug. 14, 2019 | Josh Skapin
Strategic Group bolsters amenities, fosters community with largest rental building yet
Just like homeowners, renters value a sense of community in the place where they live.
This element has emerged in the design of skyscrapers with purpose-built rental suites in Calgary over the past five years, with companies such as Strategic Group making ways to create connections among neighbours a priority.
"Socialization is critical to us," said Ken Toews, senior vice-president at Strategic Group. "That's important in the overall design – taking amenities and making sure that they're set up in such a way that they're social amenities and create that bond that people want.
"Because of our digital world, people are craving more socialization, but it's tough to find in a lot of cases – that's why people go to coffee shops. But in this instance, you're actually socializing with your neighbours. That's very important, in our minds, because we want people to stay in our communities over a long period of time."
Toews says there are many such "apartment communities" in the U.S., and Strategic Group has integrated elements from that model into its latest effort, a tower called One.
The building, which is located at 201 10th Ave. S.E. and slated for completion in the summer of 2020, will be the company's largest in the Calgary area. At completion, it is set to measure 41 storeys and hold a whopping 379 rental units. The company's next largest building is the 103-suite One6.
"Socialization is critical to us. That's important in the overall design." - Ken Toews, Strategic Group
"It helps you create more amenity space," said Toews, referring to the scale of the project. "It allows you to program it better, as well. You can put more resources into making sure you have all the resident functions that you want to have."
Among One's amenities are multiple lounges, including a sky lounge with an outdoor movie theatre.
There's also a demonstration kitchen, coffee lounge with two-sided fireplace, fitness facility, deck with barbecue area, boardrooms, concierge, spray car wash, secure bike storage, and dog wash.
"If you have pets in the building, you have a lot better socialization," said Toews. "It's not only a convenience to our residents, it really builds community."
Suites at One will range from roughly 520 to 900 square feet. All suites will include a walk-in or walk-through closet and kitchen island. Smart options for storage and views of the outdoors are also emphasized in their designs.
One will boast about 8,000 square feet of retail space, which Toews says will function like another building amenity.
"When you come into the lobby, on the left, you're going to see a wine bar/restaurant," he said. "It will give you the same type of feel as what you'll find in a hotel. That feeling you get when you're going on holidays and you're at a four- or five-star hotel, that's going to be at the forefront of that building."
Tagged: Calgary | Calgary Real Estate | Calgary Real Estate News | Calgary Real Estate News | One | One6 | Purpose-Built Rental | Rent | rental | Strategic Group
---
---
Connect With Us