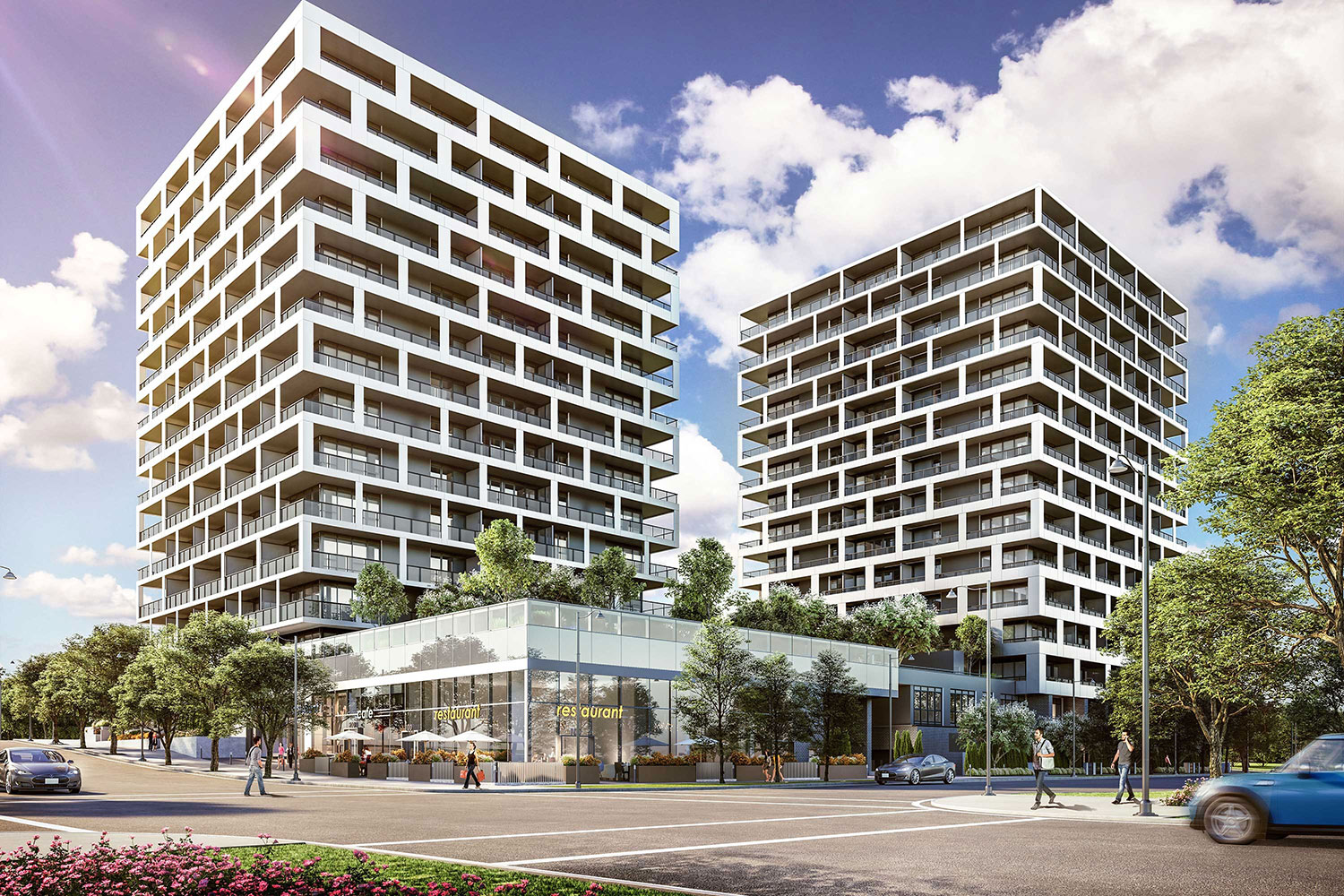 Courtesy Bucci Developments
Jan. 31, 2020 | Josh Skapin
Bucci Developments continues big bet on Bridgeland with Dominion
While it is not uncommon for a developer to stay busy in an area where it has had success, Bucci Developments has truly made itself at home in Bridgeland.
The B.C.-based developer is presently constructing its fifth residential project since 2006 in the historic north-Calgary neighbourhood.
Dominion, which marks Bucci's first purpose-built rental development in the city, is slated for completion in spring 2021. It follows Bella Citta (2003), Bella Lusso (2006), Next (2012) and Radius (2019).
"We have been very blessed to have been as busy as we have been (in Bridgeland)," said company vice-president Mike Bucci.
"We've got restaurants, we've got parks, it's quiet, it's got great proximity to transit and downtown, good shopping, a good community feel, the neighbours are super connected.
"Typically, we would only build where we would want to live, and this is exactly where we would want to live."
Bridgeland-Riverside Community Association planning director Ali McMillan says Bucci's residential work has represented a significant addition to the neighbourhood.
"Typically, we would only build where we would want to live, and this is exactly where we would want to live." - Mike Bucci, Bucci Developments
"Bucci continues to be a great partner in the redevelopment of Bridgeland," she said. "Their recent development of Dominion will contribute to enlivening Ninth Street N.E. with iconic architecture, bringing more commercial amenities to the area.
"Bucci's passion for Bridgeland is shared by our residents, who know what a gem this inner-city community is."
Bucci expects the people who choose to rent at Dominion will be "non-nine-to-five workers," singling out nurses, doctors and airport managers, to name a few.
"Our amenity package is going to be aimed squarely at that person," he said. "You need grocery delivery, a Peloton room that you can workout in any time of day you want, a yoga centre with a mirrored wall system and a remote personal trainer. Everything is on a 24-hour cycle."
In terms of design, Bucci says Dominion's common areas will set themselves apart.
"We don't want to see painted drywall anywhere," he said. "We want a hotel-lobby level of finish because that is our presentation."
The suites will be beautiful, he adds, with significant consideration given to the kitchen and to storage.
"They (will be) at least the level of finish that we put into our condominium projects."
Tagged: Bridgeland | Bridgeland-Riverside Community Association | Bucci Developments | Calgary Real Estate News | Condos | Dominion | Feature | Housing Market | Mike Bucci | Purpose-Built Rental | Rent | rental
---
---
Connect With Us