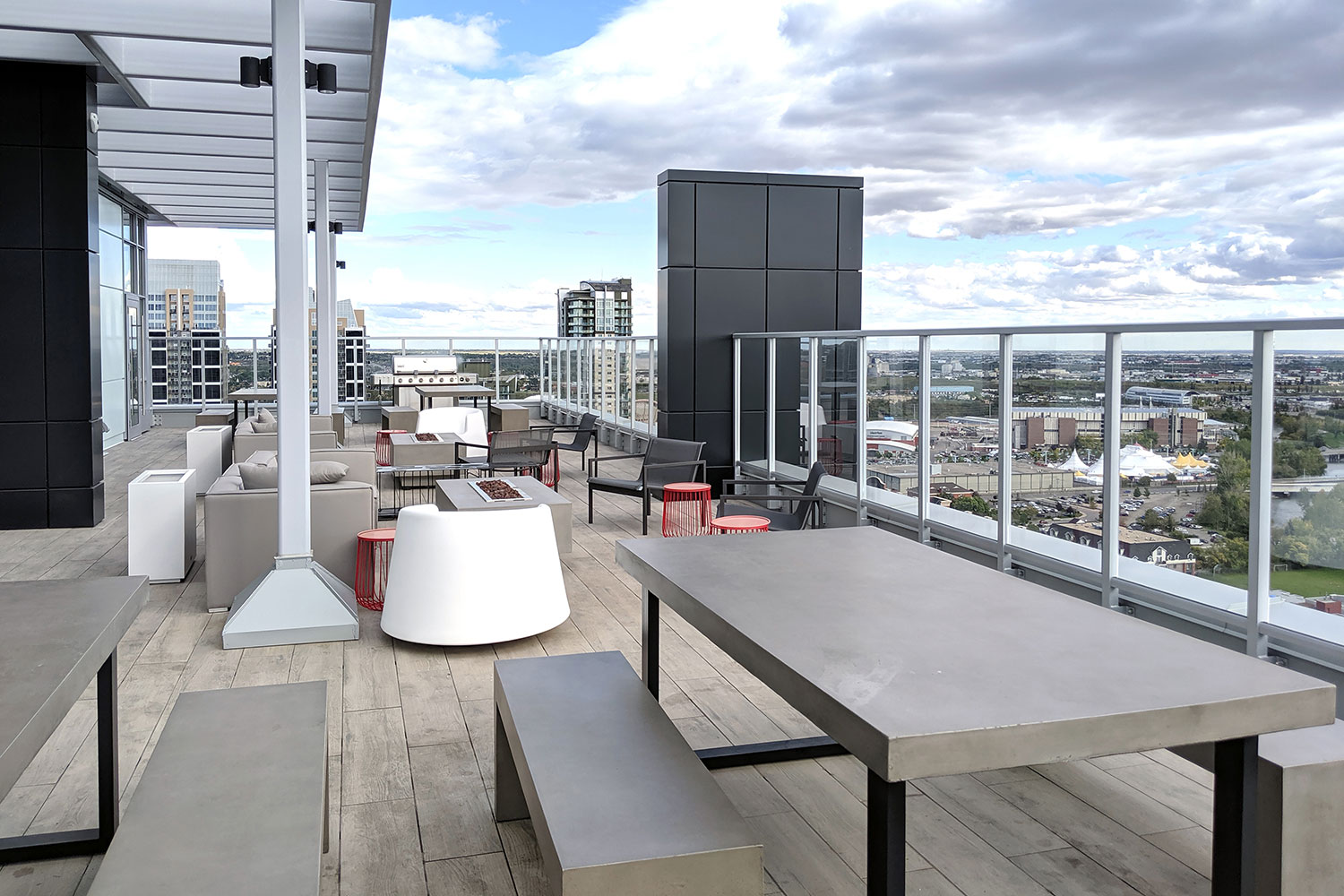 The Underwood, located in the Beltline, is one of many new purpose-built rental developments in the city. Courtesy Western Securities
Jan. 31, 2020 | Barb Livingstone
Rentals rising: Calgary's purpose-built rental boom shows no signs of slowing down
In 2019, Calgary experienced a purpose-built-rental "boom" and 2020 is expected to be even hotter.
According to market research firm Urban Analytics, there are approximately 65 new purpose-built rental projects (totalling 19,225 apartment units) currently proceeding through the planning and construction processes.
That includes several traditional developers of ownership product who are moving into the purpose-built rental sphere, as oversupply continues to plague the condo market. This strategy has a couple advantages for developers.
"If there is an oversupply of rental condos when they come to market, there is always the option of switching back (to sales)," said Kimberly Poffenroth, vice-president of business development/market analysts (Alberta) with Urban Analytics, noting that the average multi-family building takes three or four years to progress from proposal to completion.
She doesn't anticipate any oversupply in the rental market happening within the next several years at least, considering Calgary still has the smallest purpose-built universe in the country. In 2018, Calgary had 36,000 units compared to 67,000 in Edmonton.
"A high number of these projects in planning stages are on land in great locations, and they see how well rental buildings are doing," said Poffenroth.
The biggest boom is in the inner city, where Millennials in particular are seeking high-end building amenities in locations close to downtown, transit, restaurants and bars, and park spaces.
"A high number of these projects in planning stages are on land in great locations, and (developers) see how well rental buildings are doing." - Kimberly Poffenroth, Urban Analytics
Ryan O'Connor, president of Western Securities, says that demographic is the prime target of his company's Underwood rental development, which opened across from Haultain Park in the Beltline in July and is already 75 per cent leased.
While building amenities are important (pet-friendly Underwood has a gym, yoga studio, entertainment lounge and rooftop patio), O'Connor says the walkable residential location is key.
He adds that Western Securities will not be building any condos for purchase in the Calgary market. The company's Stadium shopping centre redevelopment will also include purpose-built rental.
Multi-family builders who have entered the city's rental market include Bucci Developments, Anthem United and Cidex Group.
Gerry Baxter, executive director of the Calgary Residential Rental Association, says the trend of people moving out of older buildings and into new, purpose-built, amenity-rich offerings is beneficial to the city's overall rental market.
Those new units command higher rents that Millennials are willing to pay, and their departure from older buildings increases the availability of affordable rental options.
"It is a good thing for renters because they have more choice," said Baxter.
Poffenroth anticipates this new wave of purpose-built buildings will include amenities like dog walking (almost all are pet-friendly, unlike older buildings) and apartment cleaning for increased rent.
"It's about creating an easy lifestyle," she said. "Ease is everything."
Tagged: Anthem United | Bucci Developments | Calgary | Calgary Real Estate | Calgary Real Estate News | Calgary Real Estate News | Calgary residential Rental Association | Cidex Group | Condos | Condos | Feature | Housing Market | Millenials | Purpose-Built Rental | Rent | rental | The Underwood | trends | Urban Analytics | Western Securities
---
---
Connect With Us