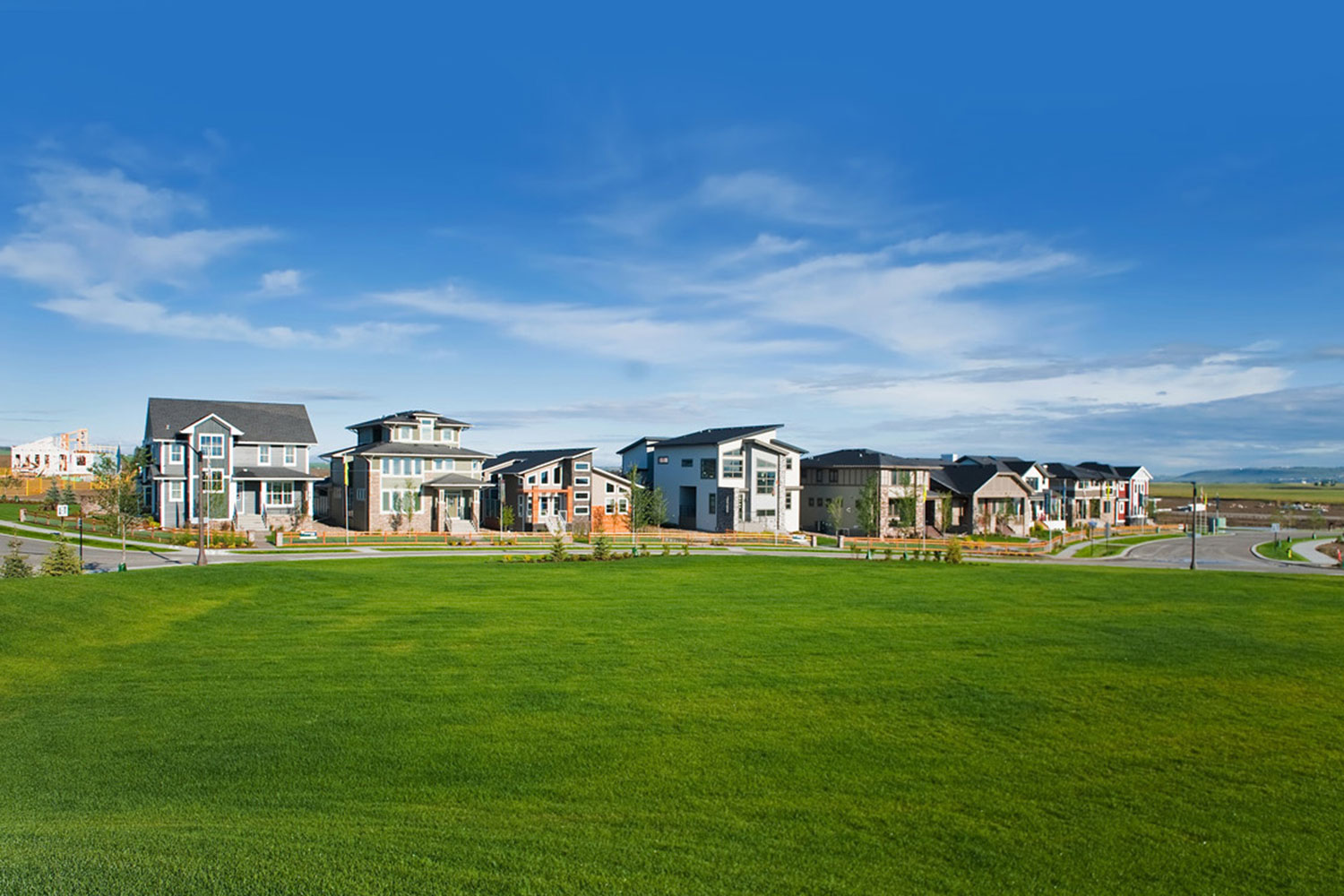 Prince's Island Park is a tranquil oasis where many downtown dwellers come to get away from it all. Andrea Cox / For CREB®Now
March 05, 2021 | Andrea Cox
Growing together: Neighbouring Bowness and Montgomery harken back to Calgary's formative years
Perched along the shores of the Bow River in Calgary's northwest, the adjacent communities of Montgomery and Bowness share a powerful sense of history.
"Bowness is now 116 years old, with generations of families that still live and work here," said Jacqui Esler, executive director of the Mainstreet Bowness BIA and former main street business owner.
Bowness began as a village in 1911, when a local developer purchased the lands from a longstanding, prominent ranching family. The community sprouted, fueled by a strong local flavour. It was tied by streetcar to the "big city" of Calgary, but did not become part of it until it was annexed in 1964 when its population was 9,100.
Montgomery's genesis was similar. "It began as a hamlet much like Bowness. They used to call it Mudgomery when it was first founded because it was so muddy," said Montgomery resident Katherine Moore. "There are still original homes attached to larger parcels of land in the area. One of my neighbours still has the original well on his property."
More than half a century later, not much has changed – many of the communities' founding families still own homes in the areas.
"Bowness is now 116 years old, with generations of families that still live and work here," - Jacqui Esler, Mainstreet Bowness BIA executive director
Perhaps two of Calgary's best examples of "live, work and play" communities, Bowness and Montgomery are dotted with a host of mom-and-pop stores, including everything from funky restaurants to auto shops. Many residents own businesses along the relatively untouched historical main street, which runs along Bowness Road for three blocks from 62nd Street to 65th Street northwest. Some of the businesses have been in families for generations, much like the homes.
Other residents are new to the area – artists, business owners, young families and those looking for the peace and quiet that proximity to nature and the river offer.
Esler says Bowness is attracting large numbers of new residents, especially young families. "Bowness offers affordable inner-city housing, along with a small-town feeling and strong community vibe," she said.
In Montgomery, the population is also inching upwards, growing by more than 15 per cent since 2010.
The interlaced communities are infused with lots of local art, from quirky murals to planters adorned with a collage of black-and-white photos of the original village. Local artist Dean Stanton has also whipped up some colourful magic, in the form of a community mural in Montgomery.
Local festivals and events ramp up the excitement in these two neighbouring communities, weaving people and ideas together. Events like the annual Tour de Bowness bike race and festival, Halloween on Mainstreet and Shop Local Saturday instill a strong sense of belonging and community spirit among area residents. The Montgomery Community Centre also hosts its share of fun-filled festivities, from the annual BBQ on the Bow to the Bow River Banquet.
And Bowness Park offers a variety of possibilities when it comes to outdoor adventures, from simply lazing by the river to cross-country skiing, running and ice skating.
Home styles in the communities are eclectic. In amongst the vintage homes, rejuvenation is occurring, as new builds and infills rise from the devastation of Calgary's 2013 floods.
"I'd say about 70 per cent of the homes around us have been knocked down and rebuilt. But I'm all about the sense of history and I love our original home," said Moore. "It's super funky and it has a real personality."
Tagged: Bow River | Bow River Banquet | Bowness | Bowness Park | Calgary Community | Feature | Halloween on Mainstreet | Jacqui Esler | Katherine Moore | Mainstreet Bowness BIA | Montgomery | Montgomery Community Centre | Mudgomery | Sean Stanton | Tour de Bowness
---
---
Connect With Us