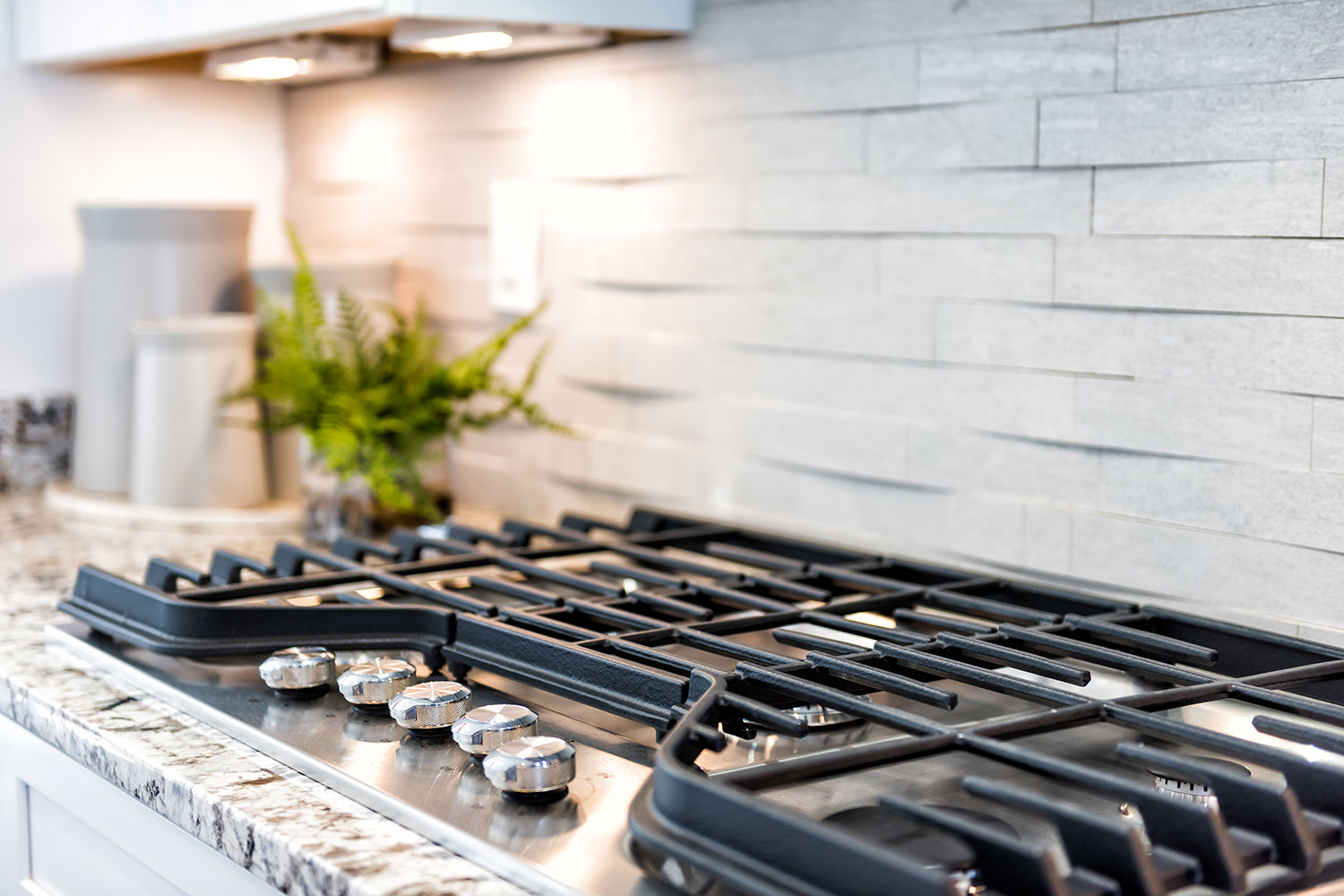 Getty Images
Jan. 08, 2020 | Natalie Noble
How to purchase and install the gas range of your kitchen dreams
As winter sets in, why not enjoy the cozy warmth of cooking with gas?
"People enjoy the traditional aspect of cooking with gas," said Michael Seens, director of sales at Trail Appliances. "It adds warmth to the home, the vision of cooking on an open flame reminds us of simpler times and it's energy efficient."
The advantages of the gas range remain appealing today, including moister heat for roasting and an open-flame broiler for grilling.
"The free-standing market, with controls on the backsplash, is dominated by Whirlpool, Samsung and LG. They range from approximately $1,000 to $2,000," said Seens. "Buyers pay a bit more of a premium on slide-ins, with the controls on the front – around $2,000 to $2,500."
Don't have a gas line installed in your home? A local gas-fitting provider can help.
"Once we get the call, we book a home visit," said Dan Di Lembo, president of
Alpha Plumbing
. "We have an open conversation about what the homeowner is looking for and discuss the scope of work."
This face-to-face home visit tackles a few key considerations:
Location
Alpha Plumbing's Journeyman-certified technicians and the homeowner discuss whether the line will tie into the gas meter outside or the mechanical room inside to keep things concealed.
Options & pricing
Alpha Plumbing puts pen to paper right away with their customer to outline the project and costs, including City of Calgary permits and inspection.
"We start by outlining what needs to be done to get the gas line installed safely, as well as the associated costs," said Di Lembo. "This gives us, as a company, the chance to find options that fit the customer's budget, and the customer a chance to budget for the project, all in a very relaxed, pressure-free situation."
Alpha Plumbing charges $70 for their initial visit and welcomes questions about any unrelated home systems as well. Pricing for new gas lines can range from $400 to $3,000, depending on the project.
Installation & inspection
"Once the line is run, a City of Calgary inspector comes in and ensures the project meets code," said Di Lembo. "We then can hook up the appliance, as well as perform our own final safety inspections and educate our customer on proper use."
Potential customers should ask their gas-fitting provider the following questions before proceeding with any gas line installation:


Are the technicians licensed?


Are they handling the permits and inspection?


Is the project complicated and/or customized?


Does the provider have the experience and expertise?


The homeowner should also make sure they have vetted their chosen provider. This includes seeking out trusted referrals, online ratings and reviews. Beware of unlicensed, uncertified offers from online classified advertisements – these services are likely uninsured and can affect home insurance.
"After all, this is natural gas we're dealing with and it needs to be dealt with properly and safely," said Di Lembo.
Tagged: Alpha Plumbing | Calgary | Calgary Real Estate | Calgary Real Estate News | City of Calgary | energy efficient | Feature | gas | Gas Fitter | Gas line | Gas Range | House & Home | How To | LG | Permits | Renovations | Samsung | Trail Appliances | Whirlpool
---
---
Connect With Us