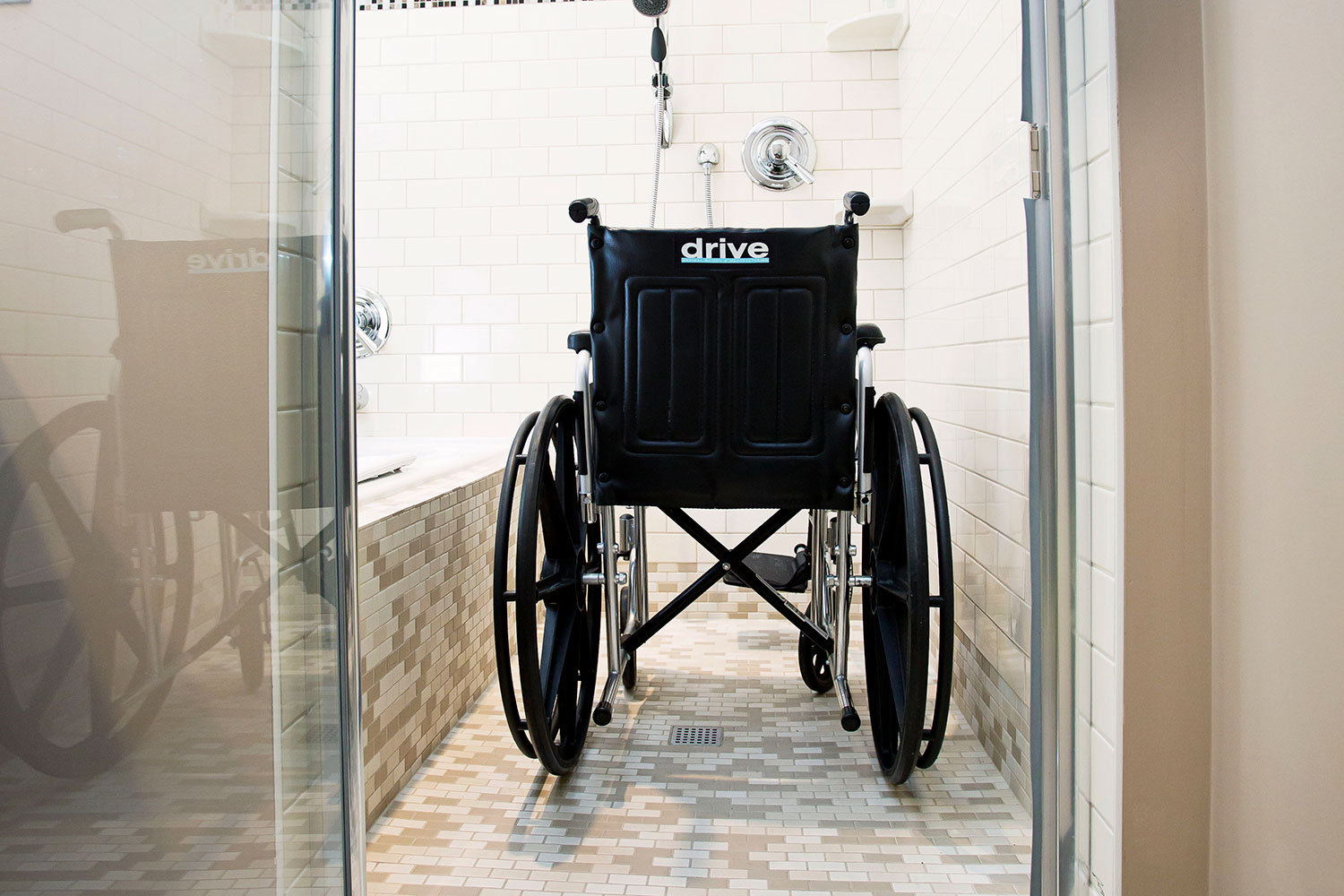 Courtesy Accessible Housing
Feb. 28, 2020 | Josh Skapin
How to modify your home for improved wheelchair accessibility
Most homes are not designed to accommodate the needs of someone who uses a wheelchair. This creates challenges when it comes to entering, turning and even using the features within a room.
However, there are several additions or renovations that can reduce or eliminate the barriers people who use a wheelchair face within the home.
"Accessible housing is imperative to maintaining a sense of independence, positive mental health, and enveloping a feeling of community inclusion," said Nicole Martin-Hodgetts, marketing and communications co-ordinator at Accessible Housing, which offers free services to people with limited mobility, including assessing a home for the possibility of an accessibility modification, providing a contractor referral and managing the construction process.
"It's amazing what people can accomplish when they have that sense of belonging, that sense of home."
Here are three areas of the home that can be modified to improve wheelchair accessibility:
Entrances and turns
"Doorways – a lot of them, especially in older homes – are not wide enough for wheelchairs to get through," said Martin-Hodgetts.
While open-concept designs in newer homes can improve mobility in some spaces, widening door frames can still be an important modification.
Entrances should be 36 inches wide with a five-feet-by-five-feet area of free space both ahead of and behind the door to provide an effective turning cycle, says Accessible Housing.
Widening an exterior doorway costs about $3,000.
Bathrooms
Bathrooms can present multiple obstacles for people who use wheelchairs. Some solutions include accessible sinks, accessible showers and wet rooms.
While accessible sinks must fit the needs of the person using the space, they are recommended to be 34 inches high and six inches deep, with a roll-under clearance height of at least 29 inches, says Accessible Housing.
Accessible showers and wet rooms eliminate the need for a caregiver to lift the person in a wheelchair into a bathtub.
Accessible Housing says accessible showers should be about 60 inches by 60 inches. This renovation may involve replacing a tub with a barrier-free shower insert.
Wet rooms, in which all things can safely get wet, can be created by modifying a main floor bathroom. In this case, the flooring is made to slope toward the drain.
In both cases, grab bars can be added for support, says Accessible Housing.
A wet room modification is typically $15,000 to $20,000.
Elevators and lifts
A residential elevator platform that can accommodate a wheelchair is typically 36 by 54 inches, but "the elevator takes up more space than that," says Andrew Smith, general manager for Calgary-based Uppercut Elevators and Lifts, adding that a "60-by-60-inch space is what you should allow."
Smith says dimensions around the elevator platform might need to be larger based on a variety of factors.
The company starts by looking for unused space on each level. If it isn't there, the hoist way can be built on the exterior of the home.
The average price range for a residential elevator across two levels is $17,000 to $20,000. For three storeys, it's in the mid- to high $20,000s.
"For people to gain wheelchair access to their home, there's the porch lift or stair lift," said Smith, adding these are devices that can be installed within a couple of hours.
One of the lifts comes through the floor and does not require the construction of a hoist way.
The company also offers enclosed vertical platform lifts, which features a platform that folds down and accommodates a wheelchair.
Tagged: accessibility | accessible housing | Calgary | Calgary Real Estate | Calgary Real Estate News | Elevator | Feature | House & Home | How To | How To | Lift | mobility | Renovations | Renovations | Wet Room | Wheelchair
---
---
Connect With Us