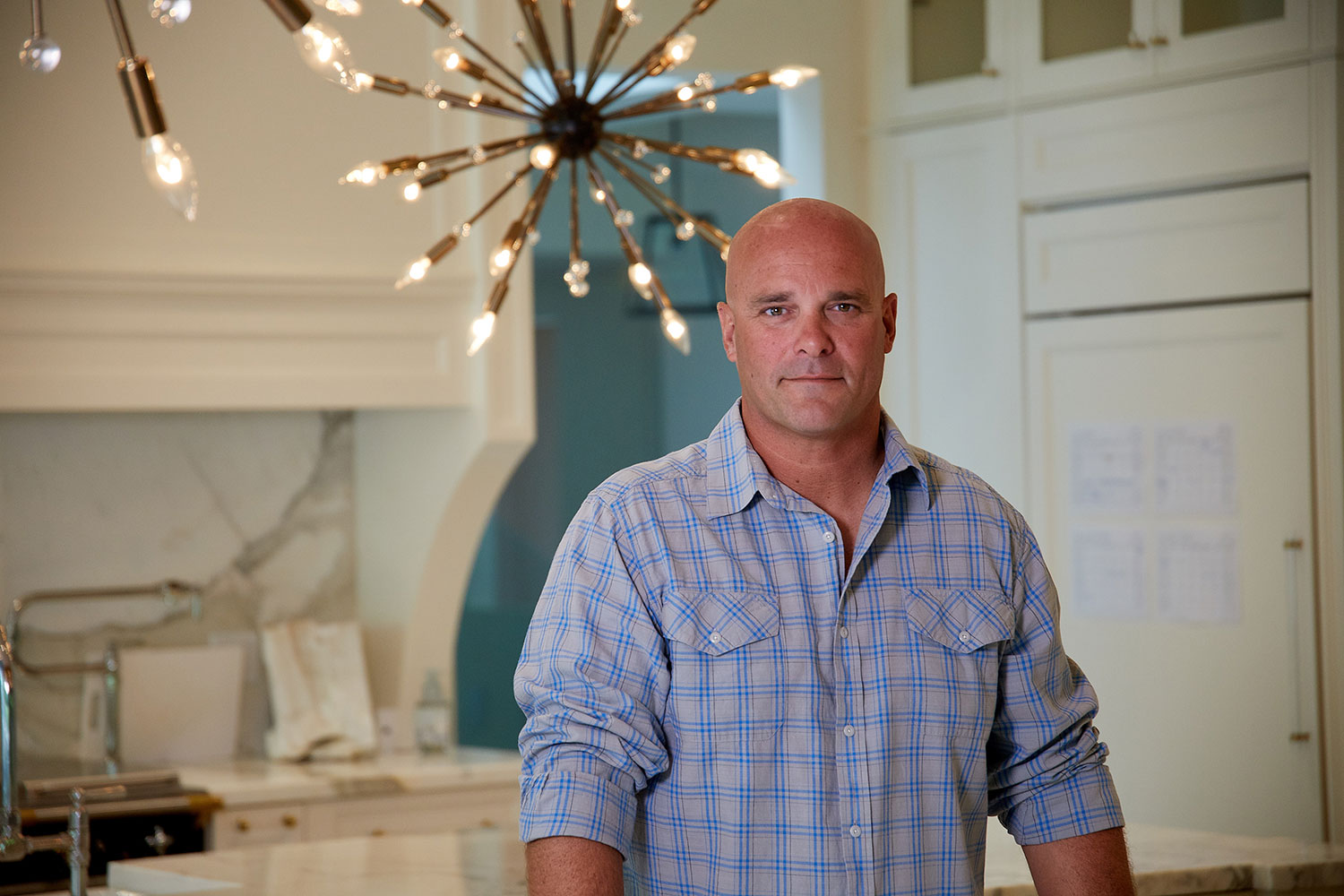 Courtesy Bryan Baeumler
Feb. 21, 2020 | Andrea Cox
HGTV Canada's Bryan Baeumler shares his advice for DIY renovators ahead of Calgary Home + Garden Show
One of Canada's most well-known and down-to-earth construction and renovation gurus, HGTV Canada's Bryan Baeumler has some savvy advice for anyone tackling a home renovation project this spring.
"It's really in the planning and preparation where most people make mistakes during a renovation," said the entrepreneurial Baeumler – in addition to his busy television schedule and renovation business, he also owns Baeumler Productions, Baeumler Approved and Baeumler Custom Cabinetry.
He says the biggest faux pas that most people make when undertaking a renovation is underestimating three things: the costs, the amount of time to complete and the skills needed.
"It's really important to have your budget set prior to making any plans, so that you can plan the renovation, materials, etc., to fit within it," he said, adding that staying within budget might require some concessions in the finishes to ensure the bones of the home are solid, efficient, healthy and safe.
Baeumler knows the challenges of renovating firsthand. He just wrapped up filming season two of HGTV's
Island of Bryan
, a DIY design adventure reality show where Baeumler and his interior-designer wife, Sarah, restore and rebuild an abandoned resort in the South Andros district of the Bahamas despite several setbacks, including a hurricane.
Before filming for season three starts in April, Baeumler is heading to Alberta for the Calgary Home + Garden Show, which runs from Feb. 27 to March 1 at the BMO Centre.
At the show, Baeumler will be taking a deep dive into the areas of the home where renovation dollars produce the best return. He'll also be answering lots of questions and sharing some stories from his latest adventure on the island.
Show goers can catch Baeumler on the Avanica Home + Garden Stage Friday, Feb. 28 at 6 p.m. and Saturday, Feb. 29 at noon.
Baeumler joins a cast of other home and garden experts, including interior designer Dayle Sheehan, "Calgary's Cottage Gardener" Janet Melrose and Prairie Girl Flowers founder Becky Feasby.
For more information on the Calgary Home + Garden Show, or to buy tickets online and save $2, visit
calgaryhgs.com
.
Tagged: Bryan Baeumler | Calgary | Calgary Home + Garden Show | Calgary Real Estate | Calgary Real Estate News | Design | DIY | Feature | HGTV | HGTV Canada | House & Home | Island of Bryan | reno | Renovation | Renovations
---
---
Connect With Us