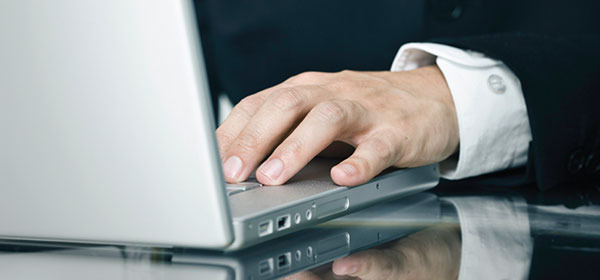 June 28, 2012 | CREBNow
Social Media for the Home Buying experience
June 30th, 2012 is Social Media Day around the world, a day to celebrate social media. There are meetup groups from San Francisco to Hong Kong, Moscow to Rio de Janeiro getting together today to discuss, use and revel in all things social media.
Social Media Day was created by the website Mashable.com, the "leading source of news, information and resources for the Connected Generation (mashable.com)." So, in the spirit of today we wanted to make sure that REALTORS®, home buyers and home owners are adequately prepared for their active lives with the apps that will help them, buy or sell a home, renovate, calculate, measure, and do all things home related.
For Everyone:
@CREBNow @Canada_Homes @Homes_extra_ca
Facebook - Calgary Culture
For REALTORS®:
Condition One - Immersive video
@creanews @RECA @AREAHub
Facebook - Federation of Calgary Communities
Pinterest - Realtor

REALTOR.ca: Free
Offered by the CREA, this app provides you the ability to search for homes and property across Canada. You can also connect with REALTORS® for more information.

Wikihood: Free
This app will use your GPS location to pull up information on the neighbourhood that you are currently in.

Padfolio: $9.99 or Free for lite version
You can utilitze Padfolio to display condo building amenities, floor plans and more. This app allows you to build a portfolio for your listing.

Skype: Free
Skype is a web based phone system. You can use it for cheaper rates on international calls as well as to record conversations or talk face to face without being in the same room.

Dropbox: Free
Dropbox is an online based folder system. You can use it to store documents and have access to them anywhere. Forgot something at the office, have someone place it in your dropbox for instant access.

Keynote: $9.99
For those of you who don't enjoy using PowerPoint this app helps you create presentations. Create a presentation for an open house, a new listing or for fun.

DocuSign: Free for 3 documents per month
If you need to sign something but your aren't at the office, you can utilize this app to get the job done. This is an electronic signature system where you can track the path of your documents.

Evernote: Free
In Evernote you can create notes, take pictures, create to-do lists and record voice memos amongst other things . This app can be synched across all of your devices for maximum organization.
For Home Buyers:
@CHBACalgary @REINCanada
Facebook - Simplify101
Pinterest - New House
Pinterest - Home Buyer

House Hunter: $3.99 or Free for lite version
A scorecard for the houses you are looking at. This app helps you remember what you like and don't like about each property and you can share that with your REALTOR®.

Essential Real Estate Dictionary: $9.99
If your REALTOR® is saying things that you don't understand this app might be just what you need. Be clear on what you and your REALTOR® have discussed.
Mortgage Calculator Pro: Free to $.99
There are a bunch of mortgage calculators offered on Itunes and Android stores. Understand what the price of your new home means to your finances.
For the Home Owner:
@Homesandgardens @bobvila @homestelevision
Facebook - MY BHG
Facebook - Kitchen and Bath Ideas
Pinterest - Home Renovation
Pinterest - Home Repair

Houzz: Free
This app has over 500,000 photos to give you great decorating ideas. You can browse by room, by style, by location and create a virual scrapbook of what you like.

DreamHome: $.99
Also for the interior designer this app will help you find a solution for any room.
Expert Video: Home Repair: $2.99
This app has over 20 home repair videos from experts. From simple tasks to the slightly more high level, you will know how to make your repair look professional.
Drywall Calculator: Free to $.99
There are several apps to help you calculate your drywall needs available. Check these out so you only have to do 1 run to the home improvement store.

Handy Man DIY: $1.99
This app is a home improvement planner; you can make material lists, store measurements, estimate project costs and more.
Tagged: Apps | Facebook | Home Buyers | Home Owners | Pinterest | REALTORS | Social Media | Twitter | Uncategorized
---
---
Connect With Us