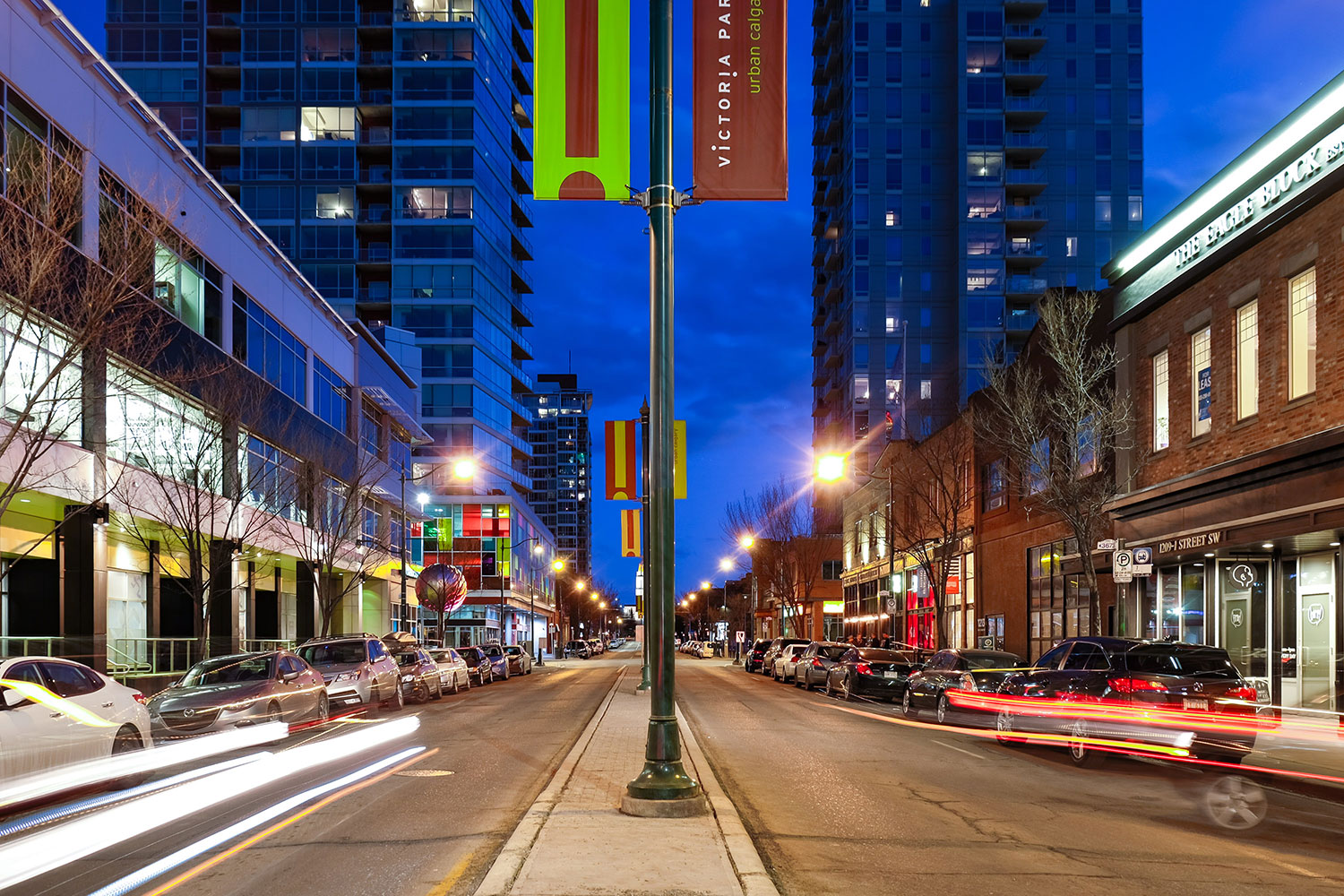 Andrea Cox / For CREB®Now
March 05, 2021 | Andrea Cox
Community Profile: Edgemont offers beautiful views and sprawling green spaces
Until last year, when the community hit the number-three spot on
Avenue Magazine
's 2017 best neighbourhoods list, Edgemont was one of Calgary's best-kept secrets.
"We were really excited by the recent ranking," said Paul Clark, president of the Edgemont Community Association. He's been living in the neighbourhood for 24 years and can't say enough about the location.
"It's the green spaces within the community that make this such an amazing place," he said. "And we are right next door to Nose Hill Park, which is literally a five-minute walk from my doorstep."
The community association recently conducted a comprehensive professional survey of neighbourhood residents. Results indicated that the two biggest draws to the area are the green space and the convenience factor – the relative closeness of the community to downtown and popular amenities.
"It's the green spaces within the community that make this such an amazing place." - Paul Clark, Edgemont Community Association president
The recently launched LEAF program (Landscape Enhancement and Appreciation Fund) has resulted in a rejuvenation of the community's public spaces, with seasonal displays and flower-filled containers peppering the boulevards and medians. LEAF, which is designed to enhance older neighbourhoods and beautify public spaces, is funded through a levy that is added to property tax bills in each designated area.
The initiative was supported by the majority of residents, with more than 67 per cent of the community's 4,600 homeowners voting in favour.
According to the community association's recent survey, 41 per cent of residents have lived in the community for more than 20 years. It's a community where people settle in for the long-haul, well into their retirement years.
"The survey really gave us the pulse of the community," said Clark, noting that his eldest son, who was raised in Edgemont, recently bought into the community to raise his own family.
"I think that really says it all."
Top Attractions


The community boasts a wealth of green spaces, with three off-leash parks and more than 30 kilometres of walking and biking paths.


Bordering the community to the east, Nose Hill Park – with its 11 km2 of natural grasslands, archeological sites and ancient topography – is literally steps away.


With elevations of 1,245 metres at Edgemont's highest point, jaw-dropping views of the city's downtown skyline to the south and the Rocky Mountains to the east are an everyday occurrence.


Market Mall and Beacon Hill shopping centres are a 10-minute drive away.


Fun Fact


Nearly 41 per cent of Edgemont's population hails from places around the globe, including parts of Asia, Europe and Africa, making it one of Calgary's most diverse neighbourhoods.


Tagged: Avenue Magazine | Calgary Community | City of Calgary | Edgemont | Edgemont Community Association | green space | Landscape Enhancement and Appreciation Fund | LEAF | Nose Hill Park | Paul Clark
---
---
Connect With Us