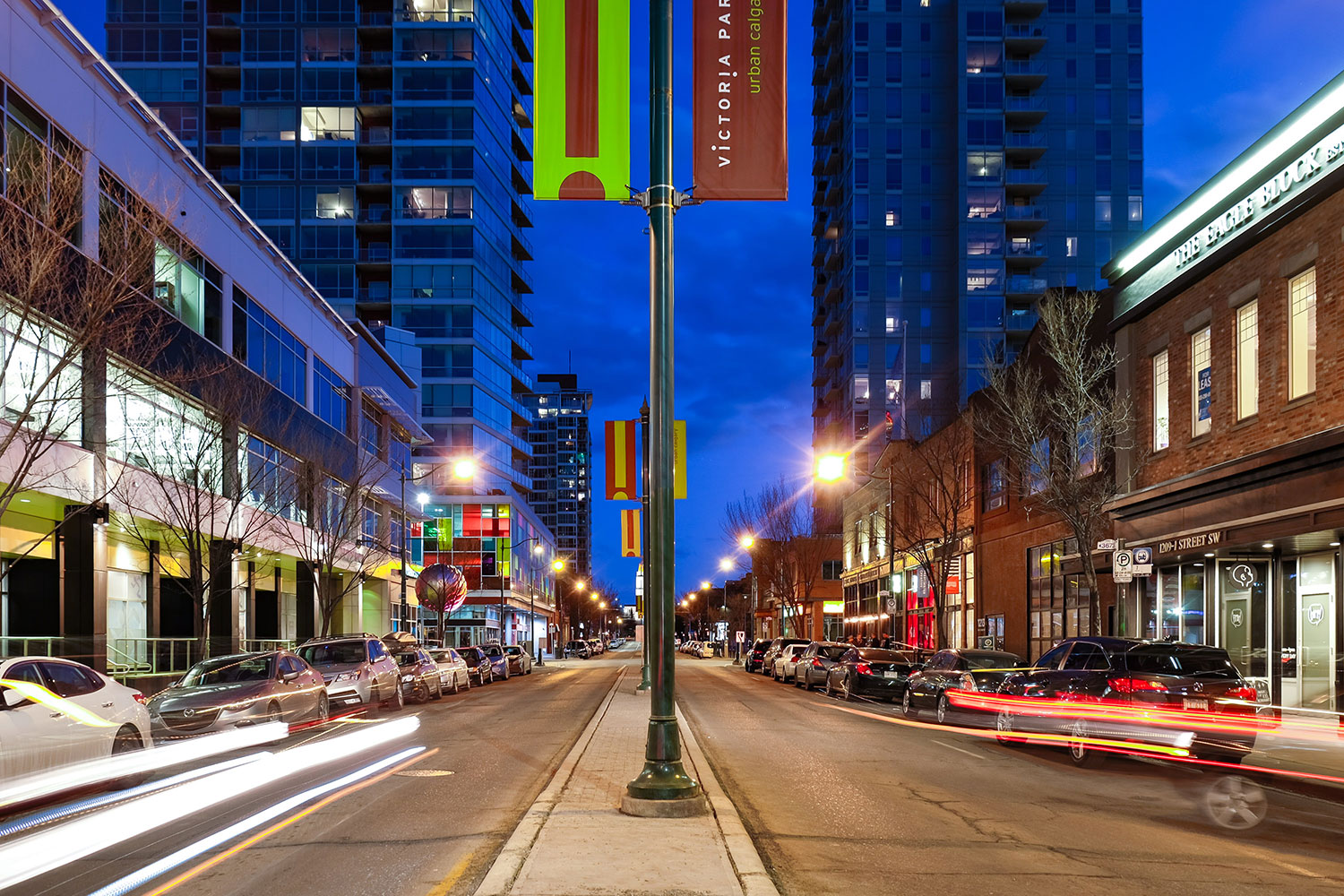 Andrea Cox / For CREB®Now
March 05, 2021 | Andrea Cox
Through the trees: families thrive in Cedarbrae and Oakridge
Tree-lined streets, cul-de-sacs brimming with children at play, 1970s architecture, easy access to nature, and plenty of parks, trails, local shops and schools make the southwest communities of Cedarbrae and Oakridge desirable on many levels.
"We have a true continuum of the life cycle here, with a variety of demographics, from singles to families and retirees," said Steven Brown, president of the Cedarbrae Community League Association. "Life here really offers something for everyone."
On the northern perimeter of the two communities lies the Glenmore Reservoir, South Glenmore Park and the Weaselhead Natural Reserve – home to paved and dirt trails, cross-country ski tracks and a sailing school. To the south, the area is bordered by Anderson Road, which provides fast access to the shops, services and restaurants at Southcentre Mall.
And with the completion of Calgary's Southwest Ring Road in 2021, improved access to recreational opportunities in the foothills and mountain parks will only add to Cedarbrae and Oakridge's desirability, says Brown.
A great place to raise a family, the area is home to several schools, including Cedarbrae Elementary, St. Cyril Elementary and Junior High School and Louis Riel Elementary and Junior High School, with its special science program.
"Life here really offers something for everyone." - Steven Brown, Cedarbrae Community League Association president
Almost 12,000 residents call the two communities home. Most live in single-family dwellings, but there is also a selection of condos, duplexes and townhomes. Most of the single-family homes were built in the 1970s and '80s – the communities were annexed by the City of Calgary in the mid-1950s, but really didn't become established until the early 1970s.
Renovations are popular among area homeowners, but the tear-down-and-rebuild craze hasn't really hit these old-school neighbourhoods. They retain the streetscape of their founding era, a nice surprise in a city whose older neighbourhoods are quickly losing their original character.
Not surprisingly, these neighbourhoods are marked by a strong sense of community spirit, and close to 75 per cent of the homes are owner occupied. Small neighbourhood parks are lined with toboggan hills and cross-country ski tracks can be seen crisscrossing through soccer fields.
Both area community associations offer a selection of programs and events. Recently, the Cedarbrae Community Centre underwent several renovations and upgrades, from a gymnasium revamp to lighting and kitchen upgrades. Future initiatives include a refurbishing of the community gardens and plots, and the commissioning of a new public art mural to replace the original mural from the early '70s. "It will be the dominant feature as folks drive past the centre," said Brown.
The community centre offers a selection of classes, including yoga, health and well-being, floor hockey, languages, and dog training. There is also a daycare on site.
"We have a wide range of community events, such as our annual Winterfest, which takes place on Family Day weekend in February," said Brown, adding this year's event will be particularly exciting.
"Our skating rink had been neglected for years, until last year, when a group of dedicated volunteers worked hard to put down good ice. It's very popular with the community and will be the centre point of our Winterfest festival."
Tagged: Anderson Road | Calgary Community | Cedarbrae | Cedarbrae Community League Association | Cedarbrae Elementary | City of Calgary | Feature | Glenmore Reservoir | Louis Riel | North Glenmore Park | Oakridge | Ring Road | South Glenmore Park | Southcentre Mall | Southwest Ring Road | St. Cyril | Steven Brown | The Weaselhead
---
---
Connect With Us