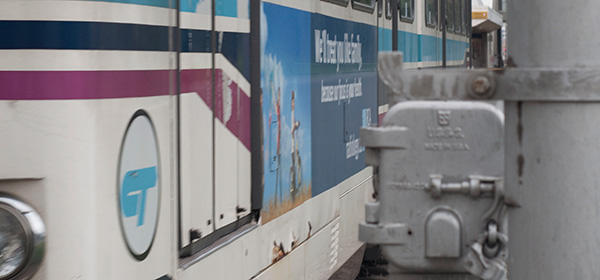 Nov. 13, 2015 | Cody Stuart
Five things about the Green Line
With Ward 12 Coun. Shane Keating pushing for provincial funding, Calgary's proposed Green Line is beginning to take small steps forward. Already having received a $1.53-billion commitment from the federal government, and city council already agreeing to fund their share, the push is on to get an application into the Province in time for the spring budget.
With that time fast approaching,
CREB®Now
digs into some of the facts and figures surrounding the proposed line.
Cost
Topping the $1.5-billion price tag of the city's 8.2 kilometre West LRT line, which opened in 2012 at a cost of $195-million/kilometre, the total cost of the 40-kilometre line has been pegged at $4.6-billion – making it the largest federal infrastructure investment in the city's history. Should the project stay on budget, the new line would come in at a per kilometre cost of $115 million.
Timeline
With construction commencing in 2009, construction of the 8.2 kilometre West LRT line lasted roughly three years. Having recommended route alignment plans to council earlier this month, construction of the Green Line is tentatively pegged to begin in the summer of 2017, with the first stops along the line expected to open in December 2024.
Alignment
Travelling 40 kilometres from Seton to North Pointe, early plans for the new line show an additional 15 stations along the 25 kilometres of the southeast leg, with the possibility of another nine stations on the northern leg. Once completed, the Green Line would bring the total track along Calgary's LRT system to 109 kilometres.
Ridership
Currently, 290,000 Calgarians are estimated to live along the Green Line corridor, with thousands more working and visiting the newly developing employment hubs and community activity centres on the route. By the time Calgarians can begin riding the new line in 2024, estimates from the City of Calgary have projected the city's population to hit 1.9 million. End-to-end, the new line is estimated to serve 41 million passengers annually.
Comparisons
Falling well behind New York City's 373 kilometres of subway track, Calgary's current 59-kilometres of track place the city behind Montreal (69 km), Vancouver (68.6 km) and Toronto (68.2) for the longest rapid transit systems in Canada.
Tagged: City Council | CTrain | green line | LRT | north pointe | public transit | public transportation | Seton | transit | Transportation | Uncategorized | West LRT
---
---
Connect With Us