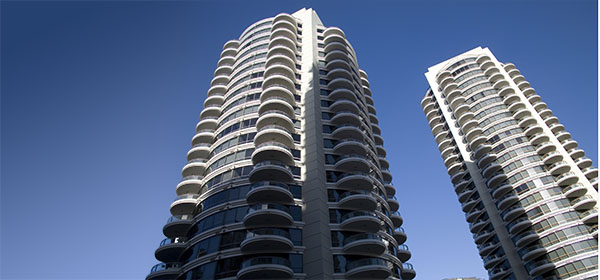 Condos, downtown, income, investment, apartment
Jan. 12, 2016 | Gerald Vander Pyl
Apartment uncertainty
Beleaguered sector takes brunt of economic downturn
Apartment-style condominiums were the hardest hit within Calgary's resale residential housing market in 2015, with price drops and inventory gains that outpaced both attached and detached products
On an annual basis, the apartment benchmark price slide by 0.4 per cent to $292,818 by the end of November, according to CREB®. In comparison, year-to-date benchmark prices in the detached and attached sectors during the same period actually increased by 1.7 and 2.1 per cent, respectively.
Yet more telling is how apartment prices reacted during the year, as it dropped by four per cent from $298,700 in January to $287,000 in November. During this period, benchmark prices in the detached and attached sectors declined by a more modest 1.5 and one per cent, respectively.
Both weak demand and rising inventory levels placed downward pressure the apartment prices in 2015. Year-to-date sales as of the end of November were down more than 33 per cent to 3,077 units, according to CREB®. New listings, meanwhile, decreased by less than six per cent to 6,672, contributing to excess inventory. Months of supply in the apartment sector in November increased to 6.9, from 3.2 a year prior.
The dramatic downturn comes after record sales in 2014, which were up 18 per cent.
Real Estate Investment Network senior analyst Don Campbell attributed to apartment sector's conditions to three factors.
First, migrant workers in the city likely bought condos and, having lost their jobs, needed to sell their property.
Second, Calgary's once-booming condo apartment market attracted investors. "Those who were buying prebuilt and hoped to sell for a lot more money when they got their keys. What they found was the market was so soft they had to lower their prices more quickly than the average single-family home," said Campbell.
Third, the market was flooded by apartment condominium projects that were launched before oil prices dropped.
"There were a lot of condos that were started in Calgary roughly the same time, right in the heart of a boom," he said. "Now, that the market has slowed substantially. You have a lot of inventory that's coming on the market – that generally, if the economy had stayed (strong), would have been absorbed easily."
"So you've got all three of those factors forcing the seller to move their price down."
The specter of a supply overhang for apartment condos was also identified by Canada Mortgage and Housing Corp. (CMHC) in its Fall 2015 Housing Market Outlook for Calgary.
The report said units nearing completion continue to increase the available supply at a time when sales are falling.
"As these units reach completion in the midst of an uncertain economic environment, inventories are expected to move higher in 2016," said CMHC.
Earlier this fall, CREB® chief economist Ann-Marie Lurie noted the apartment sector also faced increased competition from the rental market in 2015, where vacancy rates increased to 5.3 per cent this past October from 1.4 a year prior. With more options and ongoing job uncertainty, many renters likely chose to stay put instead of jumping into homeownership – often at a cost to the apartment sector.
BMO Financial Group senior economist Robert Kavcic anticipates 2016 will be a "tough year" for the real estate market in Calgary, and maybe even 2017.
"Calgary, historically, is a boom-bust city based on what's happening with oil prices, and unfortunately we're in a period now where we are at the wrong end of that trait," he said.
That said, Campbell believes buyers' conditions, particularly in the apartment market, represents an opportunity for homeowners in it for the long haul.
"Whatever it is, if it's named after you – that's always good," he said of the buyer's market.
"If you're a buyer, now is a pretty darn good time to start identifying your target condo building, and get picky with what you want."
Tagged: Apartment | Calgary Real Estate News | CMHC | Condo | CREB® | CREB® Chief Economist Ann-Marie Lurie | Economy | listings | Prices | Residential | Robert Kavcic | sales | YYCRE
---
---
Connect With Us