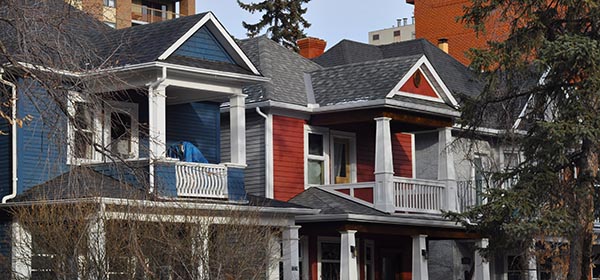 Sept. 01, 2016 | CREBNow
Housing market tells different stories in August
Detached versus higher-density segments paint different pictures of health
Overall resale residential housing sales activity in Calgary was down again in August, totalling 1,567, reported CREB® in its monthly housing summary.
However, the organization noted this figure does not reflect the big differences in activity between the detached sector, versus the high density apartment and attached segments of the market.
"While overall sales have eased for detached homes, so too has the amount of new listings on the market preventing inventories from reaching previous highs and limiting the downward pressure on pricing," said CREB® chief economist Ann-Marie Lurie. "This is not the case in both the attached and apartment sectors which have recorded inventory levels near August highs."
The detached benchmark price totaled $503,200 in August, 3.3 per cent below last year, but similar to levels recorded last month, noted CREB®. Meanwhile, condominium apartment prices continue to decline totaling $274,900 in August, seven per cent below last year and are at levels comparable to figures reported at the end of 2013.
Price declines were higher in the apartment sectors, due to the more pronounced imbalance between supply and demand, said CREB®. On average, apartment inventories rose to levels well above historical norms. At the same time, sales are at their weakest level since 2003 causing months of supply to average over six months so far this year.
"It is very important for both buyers and sellers to pay close attention to the data in their particular area, segment, and price point," said CREB® president Cliff Stevenson. "We are clearly seeing a significant difference in the performance between our detached, and our attached and apartment segments of the market, making it very difficult to use city-wide housing data for decision making purposes in today's market."
In its release, CREB® noted trends in the attached segment of the market tend to resemble the apartment sector. However, the extent of the pullback was not as severe in the attached sector mostly due to the semi-detached product within this segment. On average, this year benchmark prices declined by 2.6 per cent for semi-detached product compared to the 5.7 per cent decline in row style properties.
Tagged: Apartment | attached | benchmark price | Calgary Real Estate | Calgary Real Estate News | Calgary Real Estate News | CREB® Chief Economist Ann-Marie Lurie | CREB® president Cliff Stevenson | detached | listings | Residential | sales | YYCRE
---
---
Connect With Us