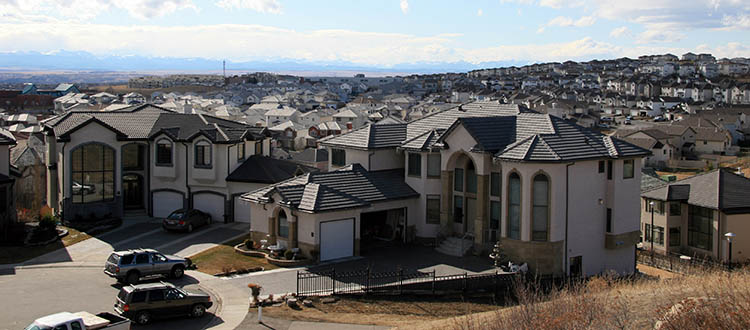 CREB®Now Archive
Oct. 03, 2016 | CREBNow
Detached prices stabilize in soft market: CREB®
New listing levels starting to match sales
A new report indicates the segment of Calgary's resale residential housing market with the greatest influence on the overall market is showing signs of pricing stability.
The detached benchmark price totaled $503,400 in September, which is 3.3 per cent below last year, but the second consecutive month at this price level, reported CREB® today.
While overall economic conditions remain soft, for now the detached sector is demonstrating some steadiness in terms of pricing, the member-based organization said.
"The decline in demand has caused many to anticipate steeper price declines for detached homes," said CREB® chief economist Ann-Marie Lurie. "That hasn't happened in large part because detached supply levels haven't climbed as sharply as many expected. There was a limited amount of supply in the overall market when this cycle began, and while levels did rise and remain somewhat elevated, they were well below previous highs."
"Consumers are really starting to come to terms with the current environment."
CREB® reported the level of detached new listings also eased compared to last year, helping push down year-over-year inventory levels for the second consecutive month.
"Consumers are really starting to come to terms with the current environment," said CREB® president Cliff Stevenson. "Most sellers have adjusted their expectations at the same time that many buyers are realizing the price of a home is influenced by factors like location, supply in specific price ranges and condition of the property."
Residential inventory levels totaled 5,877 in September, five per cent higher than last year, due to gains in both the apartment and attached sectors.
City-wide months of supply neared four months, but ranged from a low of three months in the detached sector to a high of eight months in the apartment sector.
Sales were equally inconsistent, improving by four per cent in the detached market while declining by 23 per cent in the apartment sector. Nonetheless, in every category, sales activity year-to-date sales activity declined over levels recorded last year and remained below long-term averages, said CREB®.
The resale apartment market recorded large inventory gains and a sharp pullback in sales. This, combined with additional competition from new builds, is resulting in steeper price adjustments in this sector.
Condominium apartment prices totaled $274,700 in September, 0.1 per cent below last month and 6.8 per cent below last year's price.
Tagged: Apartment | attached | benchmark price | Calgary Real Estate | Calgary Real Estate News | CREB® | CREB® Chief Economist Ann-Marie Lurie | CREB® president Cliff Stevenson | detached | months of supply | new listings | sales | Uncategorized | YYCRE
---
---
Connect With Us