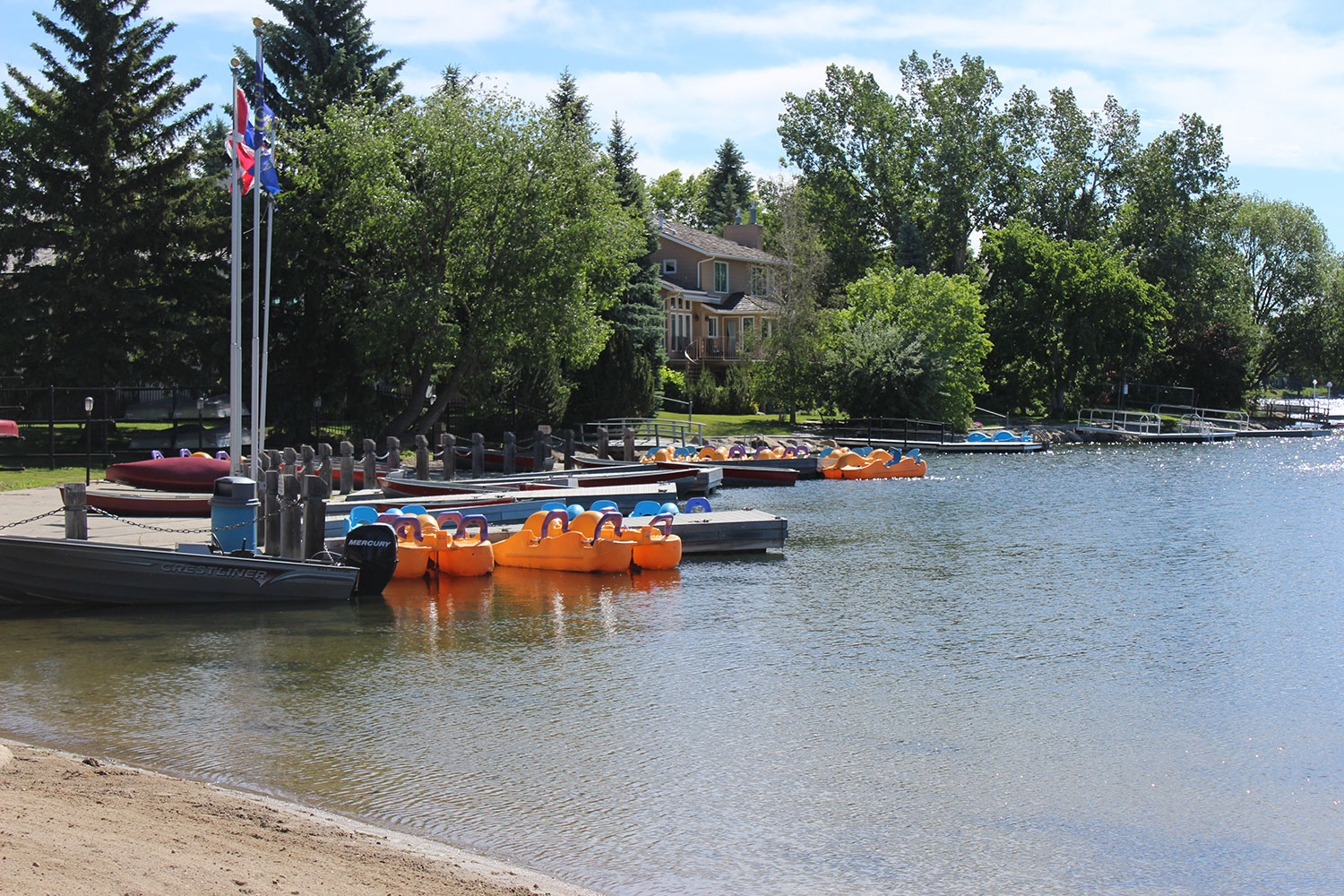 June 08, 2017 | CREBNow
Commute conundrum
Although workplaces are scattered all across the city, a large number of Calgarians still work in the downtown core. These people all end up in the same place at the end of their morning commute, but their methods of transportation, and the time it takes them to get to work, vary wildly depending on their starting point. CREB®Now talked to a number of downtown commuters from different parts of the city to find out how they get downtown, how long it usually takes and what they like or dislike most about their commute.
1. Jenny Peters, Ranchlands
Method of commute:
Car, or bus/LRT in the winter when the roads are bad
Commute time:
40-45 minutes
"There's good traffic flow, generally, but I would like to move closer into the core sometimes, as I am in and out of the core multiple times a day. I'm glad I don't live further out, and my area is still affordable for the closeness it does have to the core."
2. Zoltan Varadi, Sunalta
Method of commute
: Bike
Commute time:
10-20 minutes, depending on the season
"I lived in Renfrew previously. Biking uphill everyday certainly helped keep me in shape. Compared to that, my current commute, which is mostly along the cycle track, is ridiculously fast and easy. You still have to be very mindful, though."
3. Matthew Geib, Haysboro
Method of commute:
LRT
Commute time:
25 minutes
"I recently moved into these apartment buildings right next to Heritage Station for the purpose of expediting my commute downtown. Living near a train station makes my commute as fast as possible, without having to pay for expensive parking in the core."
4. Colleen Renne-Grivell, Bowness
Method of commute:
Bike in the fall, spring and summer, and bus in the winter
Commute time:
40-45 minutes
"Bowness is connected to Calgary's fantastic river-pathway system, which makes it really convenient for cycling. When I do take a bus in the winter, I only have to take one bus into the downtown core. Bowness is an ideal location to start your commute."
5. Tim Ford, Sundance
Method of commute:
Bus and LRT
Commute time:
60 minutes
"Rooming with my sister in her house in Sundance has reaffirmed my belief in prioritizing access to a walking network, or a good transit corridor and bike-path system. I definitely prefer being able to access alternate forms of transportation other than cars."
6. Gareth Webster, Temple
Method of commute:
Bus and LRT
Commute time:
40 minutes
"I'm fortunate to experience a friendly driver and a good train service."
Tagged: Bowness | Colleen Renne-Grivell | Feature | Gareth Webster | Haysboro | Jenny Peters | Matthew Geib | Ranchlands | Sunalta | Sundance | Temple | Tim Ford
---
---
Connect With Us