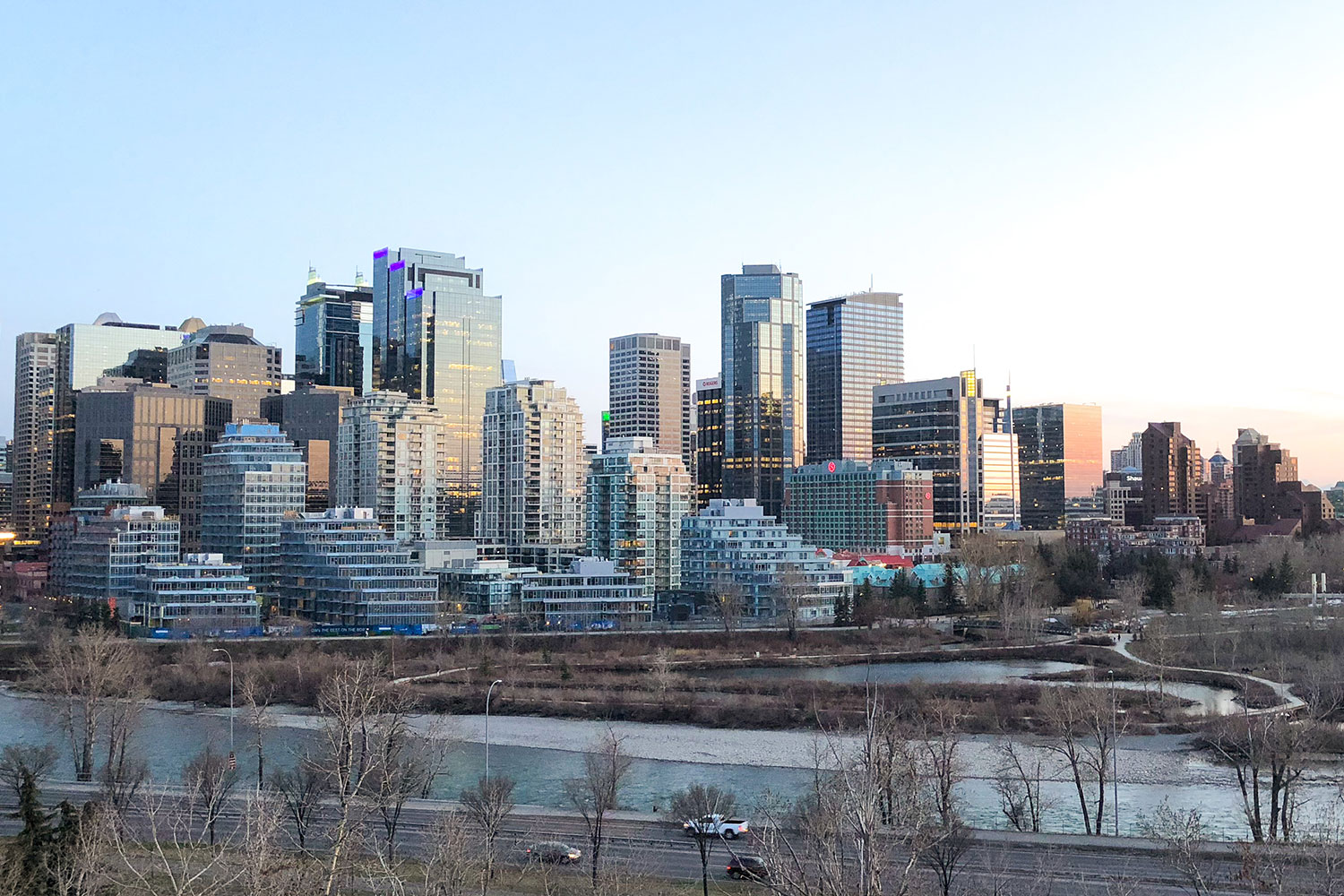 Courtesy Anthem Properties
Feb. 13, 2019 | Natalie Noble
Extensive planning and collaboration ensure new communities bring residents the best of Calgary
Calgarians currently enjoy homes in thoughtfully crafted communities that blend landscape and lifestyle thanks to developers who see the beauty in building around the city. It takes vision, extensive planning and collaboration, but it's worth the wait.
Paul Faibish is the vice-president of development at Anthem Properties, a real estate development, investment and management company with a long history in Calgary. He said the many steps and considerations that go into the development of new communities can take many years.
One of the first factors is location. "You can create different types of buildings, but you can't change a location," he said. "The location is the major attribute of a site."
Waterfront, Anthem's signature property development in Calgary, is located along the Bow River by Prince's Island Park in downtown Calgary's Eau Claire neighbourhood. The mixed-use community of over 1,000 homes has been built over three phases since 2007.
Homeowners moved into the first tower in 2010, and the last buildings are ready for move-in this spring.
"You can create different types of buildings, but you can't change a location. The location is the major attribute of a site." - Paul Faibish, Anthem Properties vice-president of development
For Anthem, location also means accessibility to amenities, which might differ depending on whether the property is in a suburban or inner-city area. "These are things we think the buyer interested in that property would need to live there," said Faibish. "This can include retail shops, pedestrian accessibility, transit, parking, schools and recreational amenities."
There are also zoning regulations to consider, which can make or break the development of a site. Before their team is ready to formally approach the City of Calgary, Anthem conducts extensive internal preparation.
"When embarking on a new community, our process begins with a design-direction working session," said Faibish. "This includes uniting our construction, development, marketing, finance and other teams to gather information and specifics around the property.
"We create a vision for the project to direct how we proceed in terms of the design, use and unit mix, and the type of community we want to create, as well as our grand vision for the site, including the road layout, property lines and building locations."
The vision for Waterfront was a master-planned community in the heart of downtown Calgary, with convenient access to the Riverwalk, the Plus 15s, and downtown shops and services.
Next, formal approval processes begin with the land use redesignation process. This phase includes a public hearing and reviews by the City's Urban Design Review Panel and the Calgary Planning Commission.
"Waterfront was a brownfield redevelopment on the location of the former Greyhound bus barns, which meant an extensive process to change the land use designation to a high-density, mixed-purpose-use property," said Faibish.
After redevelopment is approved, each separate development phase requires permits and more detailed building designs.
Anthem's internal design team worked with the City to determine the layout of Waterfront and the location of its various uses, including retail, residential and parking. Roads, pedestrian access and pathways were considered, as well as building locations, sizes and heights.
The City's Riverwalk shadow restrictions led to the terraced building form on the site and the adjacency to the Bow River influenced the building colours and serene, river-oriented aesthetic.
After all that planning, negotiating and construction, homes are built and communities are formed.
"We find people are very invested in Calgary and really love their community," said Faibish. "There's a spirit there that translates through into strong, connected communities."
Tagged: Anthem Properties | Calgary | Calgary Real Estate | Calgary Real Estate News | City of Calgary | Feature | New Communities | New Communities | Waterfront
---
---
Connect With Us