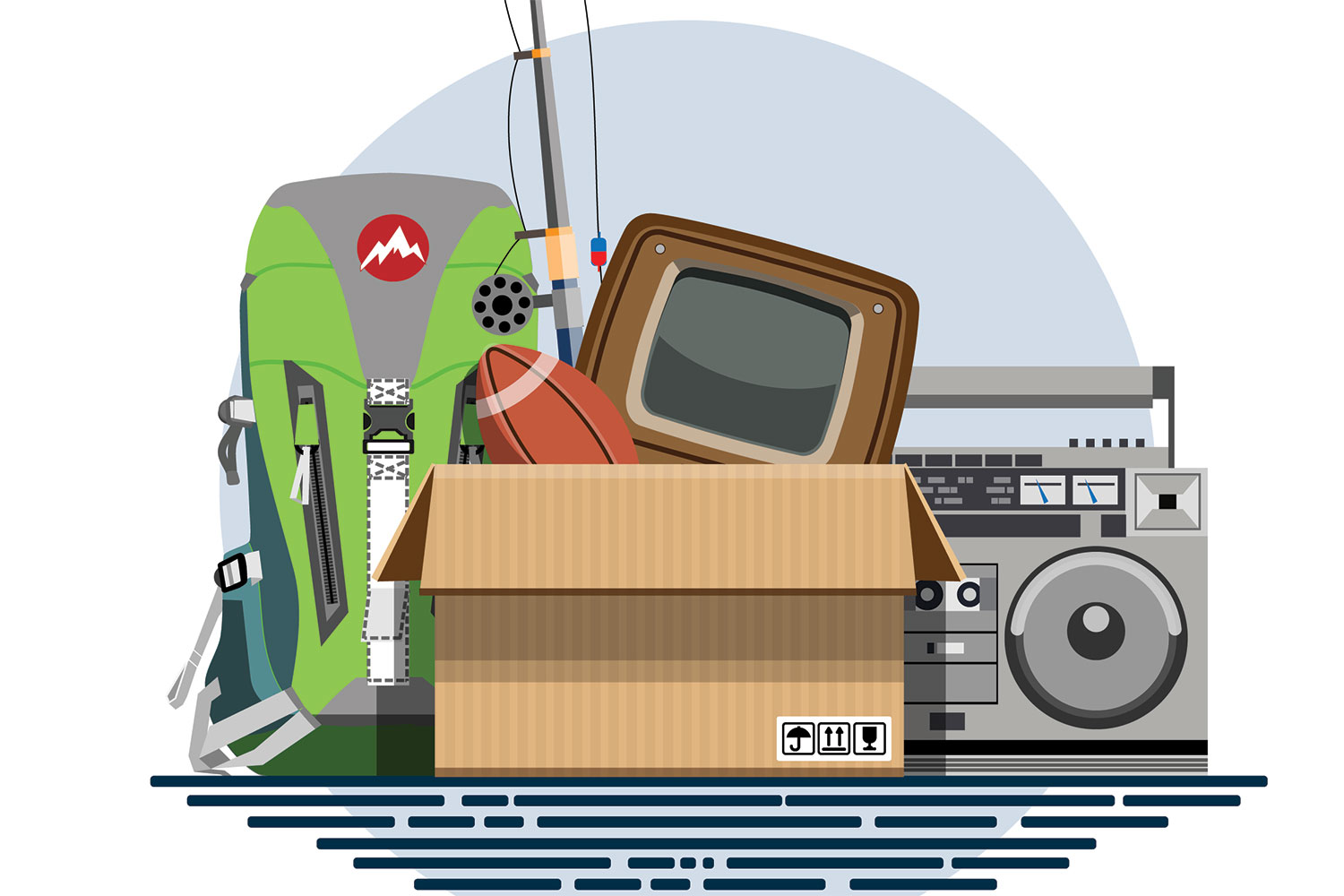 Getty Images
Feb. 06, 2019 | Cody Stuart
Money for nothing: novel ways to squeeze every cent out of your home's potential
Much has been written about maximizing the financial value of your home. From renovations aimed at resale value to putting that spare bedroom up on Airbnb, some of the ways a homeowner can reap extra revenue from their home are obvious. However, there are more subtle ways a home – or its contents – can bring in a little extra cash.
Rent out your extra space
If you're leery about renting out a bedroom to a total stranger, there are less intimate ways to take advantage of your extra space, especially your garage. With rental rates for even the smallest storage units around town bringing in $100 a month, it's easy to see how an enterprising homeowner could bring in some extra money.
To ensure your garage looks as appealing as possible to would-be renters, make sure the area is as clean as possible. Depending on the renter, the space and your location, you could be looking at someone who's simply wanting to park a car or store some excess furniture, or even rent the space out as a shop. In any case, make sure you have a proper lease agreement drawn up, including payment information.
Sell your extra stuff
There's no better proof of the popularity of casting aside household clutter than the current craze surrounding
Tidying Up with Marie Kondo
, the Netflix series that's asks viewers to ditch anything that doesn't bring them joy.
But rather than pitching that excess clutter into the bin or the landfill, why not see if you can use it to make a couple extra dollars? Using Kijiji or Facebook's new Marketplace feature, it's easy to sell that old high chair, lawnmower or TV stand to earn a little coin.
When posting any ad, whether it's on Kijiji, Facebook or elsewhere, make sure to do a little research before setting a price for larger items, be upfront and honest with the details, and ensure you take proper precautions when meeting with the interested party.
Tagged: Calgary | Calgary Real Estate | Calgary Real Estate News | Facebook Marketplace | Feature | House & Home | How To | Kijiji | Marie Kondo
---
---
Connect With Us