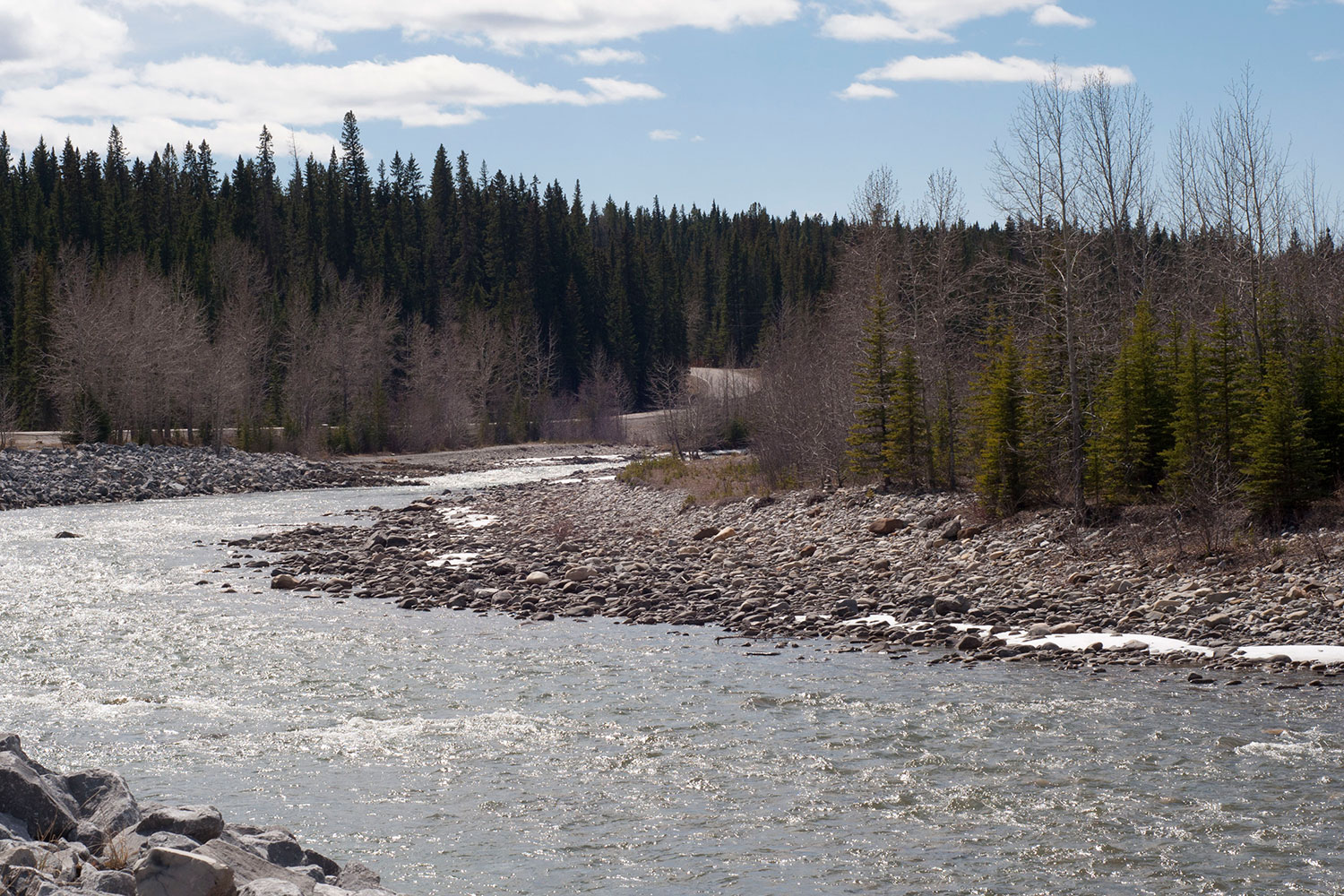 CREB®Now Archive
Oct. 30, 2019 | Barb Livingstone
Into the wild: Bragg Creek and Redwood Meadows residents enjoy the best of nature
Lowell Harder and Lee Edwards are longtime residents of the Bragg Creek area, and both men are quick to list the many benefits of living in this scenic, tight-knit community.
Harder owns three businesses servicing the region and is president of the local Chamber of Commerce. He and his wife have raised 11 children in Redwood Meadows.
"It's the people within the community and the proximity to nature that are the best things about living here," he said.
Meanwhile, Edwards, REALTOR® and owner of Maxwell Realty in Bragg Creek, has lived in the area for more than three decades. For the past 26 years, he has also called Redwood Meadows home.
"As soon as you get close to Bragg Creek from Calgary, there's the trees, the foothills, the mountains," he said. "As you get closer to home, you mellow out."
Bragg Creek is situated in Rocky View County, at the junction of Highways 8 and 22. The area has approximately 4,500 residents and three distinct parts: the hamlet of Bragg Creek, clusters of acreage development, and Redwood Meadows, a townsite on land leased from the Tsuut'ina Nation.
Edwards says one major attraction for buyers is the area's proximity to Calgary.
"As soon as you get close to Bragg Creek from Calgary, there's the trees, the foothills, the mountains. As you get closer to home, you mellow out." - Lee Edwards, MaxWell Realty Bragg Creek
"You can be downtown in 35 minutes, to the university in 25 and the airport in 40 minutes," he said. "Commuting's a piece of cake."
While Calgarians are the largest buyer segment, Edwards also sees Cochrane and Canmore homeowners who are finding comparable properties in the Bragg Creek area "that leave money in their pockets."
The hamlet's real estate market is still reeling from the 2008 downturn and 2013 floods, which swept away homes, yards and roads. Edwards predicts Bragg Creek will be a "paradise" for residents and visitors after urban revitalization, happening over the next 10 to 15 years.
Resale homes in the hamlet range from $500,000 to upwards of $1.1 million. High end acreages in the area have seen a price drop of as much as 50 per cent since 2008.
The brightest spot is Redwood Meadows, with its 350 homes (most worth $450,000 to $550,000) generally holding their value. However, it is worth noting that residents do not own the land their homes occupy. The current land lease ends in 2049, but an agreement to extend it to 2094 is expected by the end of the year.
"One of its charms is it's a town built from scratch," said Edwards. "There are no strip malls and no two homes are alike. The minimum lot size is a quarter acre and there are no fences, retaining that wilderness feel."
The area's sense of community – supported by about 120 local businesses – and wealth of outdoor attractions, from mountain biking to skiing, continue to sustain Harder's family.
"We've lived in urban centres and we absolutely take this over Calgary," he said.
Tagged: acreage | Bragg Creek | Calgary | Calgary Real Estate | Calgary Real Estate News | Calgary Real Estate News | Feature | Housing Market | Housing Market | Redwood Meadows | Rocky View County | Rural | Small Town | Surrounding Areas
---
---
Connect With Us