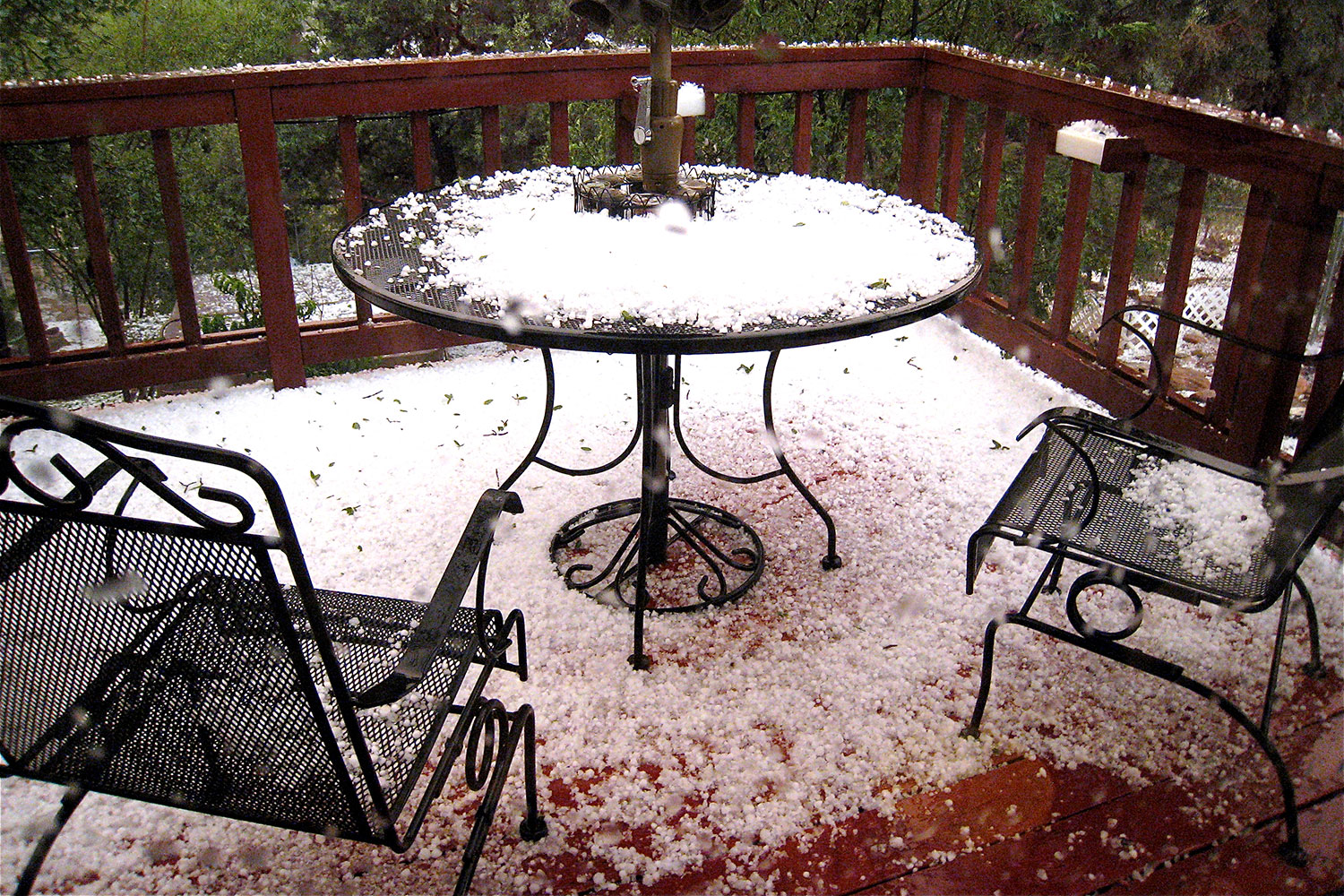 Flickr
June 18, 2020 | Tyler Difley
How to navigate home insurance claims and repairs for hail damage
A devastating hailstorm ripped through parts of Calgary on Saturday, shredding siding, breaking windows, pummeling vehicles and flooding streets.
The full extent of the damages caused by the storm remains uncertain, but Mayor Naheed Nenshi speculated the Calgary total could be as high as $1 billion – a massive figure for a natural disaster that lasted for only 15-20 minutes. For reference, the estimated damages
across Alberta
from the 2013 floods totalled roughly $5 billion.
Based on the scale of the destruction, it is possible the storm will qualify for Alberta's
Disaster Recovery Program
, which would help the municipality and Calgarians cover uninsurable damages.
As residents of Alberta's "Hailstorm Alley," Calgarians are familiar with extreme weather and the risks of hail damage. However, it seems this storm was much larger, and lasted much longer, than average, especially in the city's hard-hit northeast quadrant.
Thankfully, most homeowners insurance policies cover any damage caused by hail or wind to the outside of the home, including windows, siding and the roof. However, standard home policies do not cover water damage from sewer backups, a common occurrence during severe storms. They also lack coverage for living expenses if you're forced out of your home to accommodate repairs.
If your home was damaged during the storm, it is important to begin the insurance claim process as soon as possible. To do so:


Identify all damaged areas


Take photos of the damage


Contact your insurance company


Keep all your repair receipts


According to insurance broker
Western Financial Group
, there are a few things to keep in mind when filing a hail-related insurance claim. One is that "siding and windows are generally covered at replacement cost," so you should be fully reimbursed for any repairs. On the other hand, for roof damage, your policy's deductible, as well as any assessed depreciation, could result in "out-of-pocket expenses."
In the aftermath of last weekend's storm, Calgary company MAXgreen Windows, Siding and Roofing took to its
Facebook page
to share additional tips for anyone dealing with hail damage to the exterior of their home. Some of the highlights included:


Make sure you know your insurance policy deductible


Get a few independent quotes before hiring any contractor to complete repairs


You are not obligated to use your insurance company's recommended contractor for repairs


If a contractor provides an extremely cheap quote or unrealistically fast turnaround time for repairs, it often means the work will be done poorly and might lead to even more costly repairs down the road


Fiber-cement or engineered-wood siding and impact-resistant shingles might be more expensive than basic vinyl siding and asphalt shingles, but they could save you money and headaches in the event of another big hailstorm


Tagged: Calgary | Calgary Real Estate | Calgary Real Estate News | Calgary Real Estate News | Claim | Contractor | Damage | Deductible | disaster | Disaster Recovery Program | Feature | Hail | Hailstorm Alley | Homeowners | How To | insurance | MAXgreen | Mayor Naheed Nenshi | northeast | Popular This Year | Renovations | Roof | Siding | Storm | Western Financial Group | windows
---
---
Connect With Us