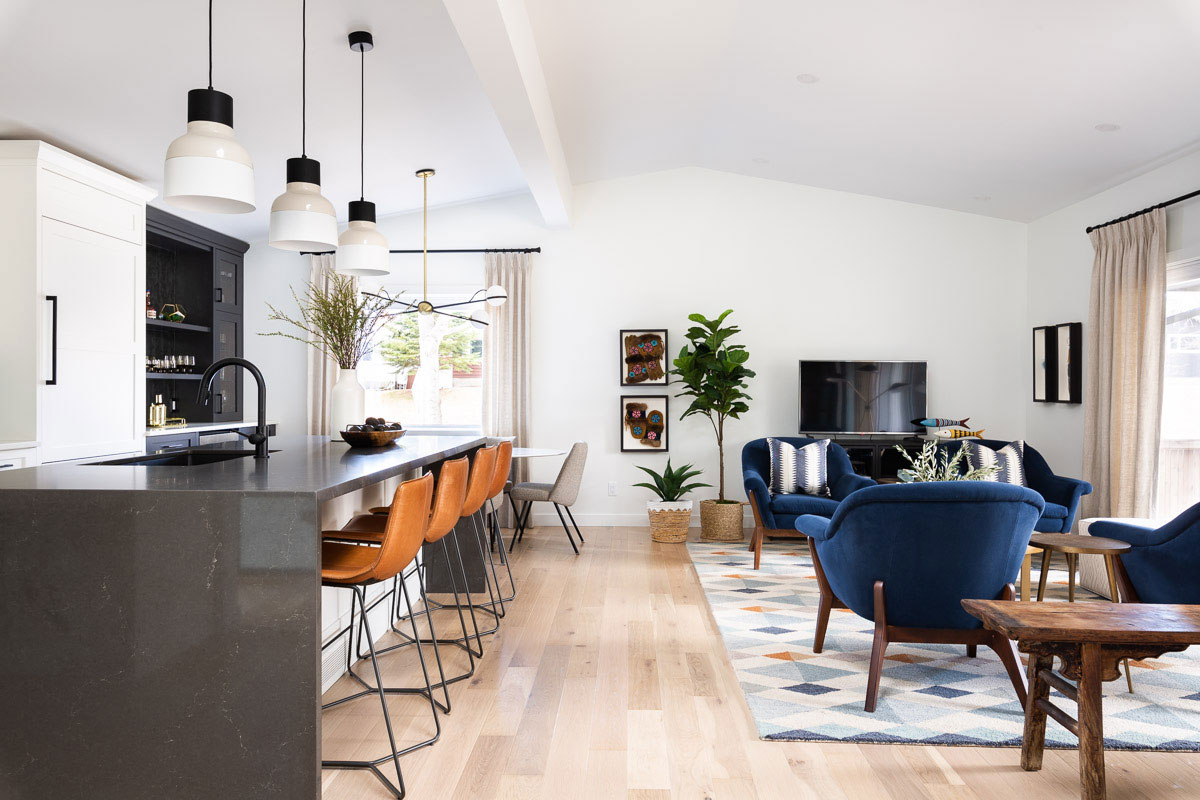 Photography by Joel Klassen
Sept. 18, 2019 | Natalie Noble
Fall flavour: Three hot design trends for autumn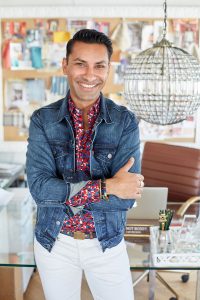 When it cools off outside, it's time to warm up inside with a seasonal update to home décor.
"Fall is a great time for design in general because you can start to layer," said Alykhan Velji, principal and senior designer for
Alykhan Velji Designs
. "Just like in fashion, where you can start adding scarves and such, with an interior you can start adding more textural items – layering on more pillows, throws and artwork."
Here are three of Velji's top design trends for fall: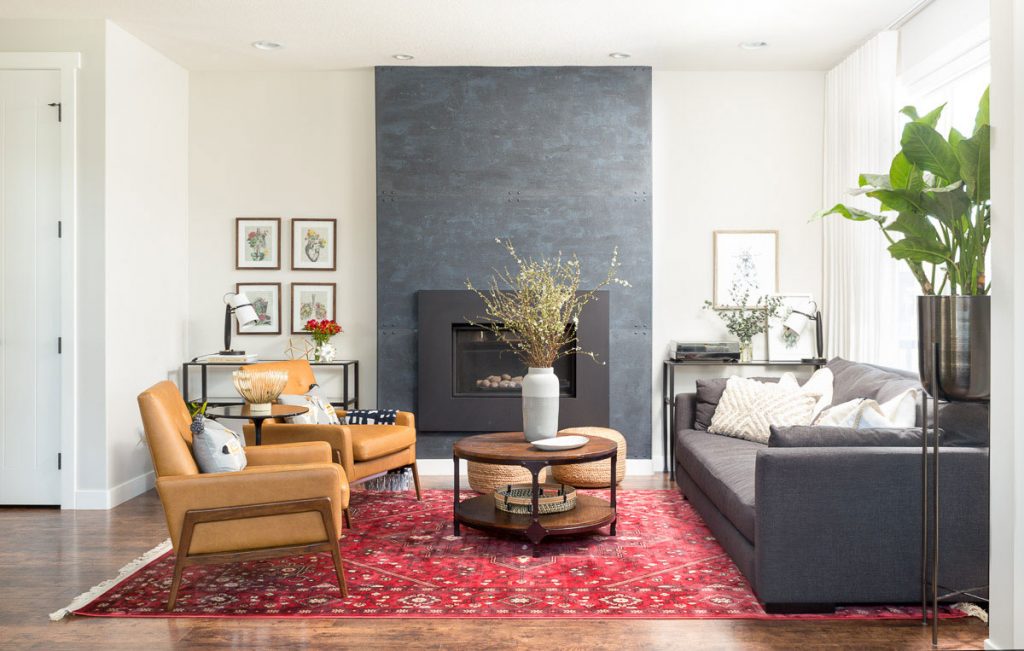 1. Layered living
"Fall is all about layering, and if there is one thing I love, it is to make my interiors look layered," said Velji. "This can be with textiles, carpets, artwork and furniture. The key here is for it not to look 'flea market chic.' You still want a refined and pared-down look, but one that looks like it has been curated over time."
Velji suggests starting with one piece, such as a carpet, and building from there. "Carpets are a great way to add in texture and pattern in your home," he said. "They also make it easy to pull from a colour palette for accent colours throughout the room."
Pairing contrasting fabrics, such as linens with velvets, can create the perfect feeling of fall warmth. Changing up accessories is also an economical option.
"Try styling your coffee table a little differently, with books, boxes and objects," said Velji. "Using more organic greenery, instead of florals, can help to add that fall feeling into your space and that extra layer."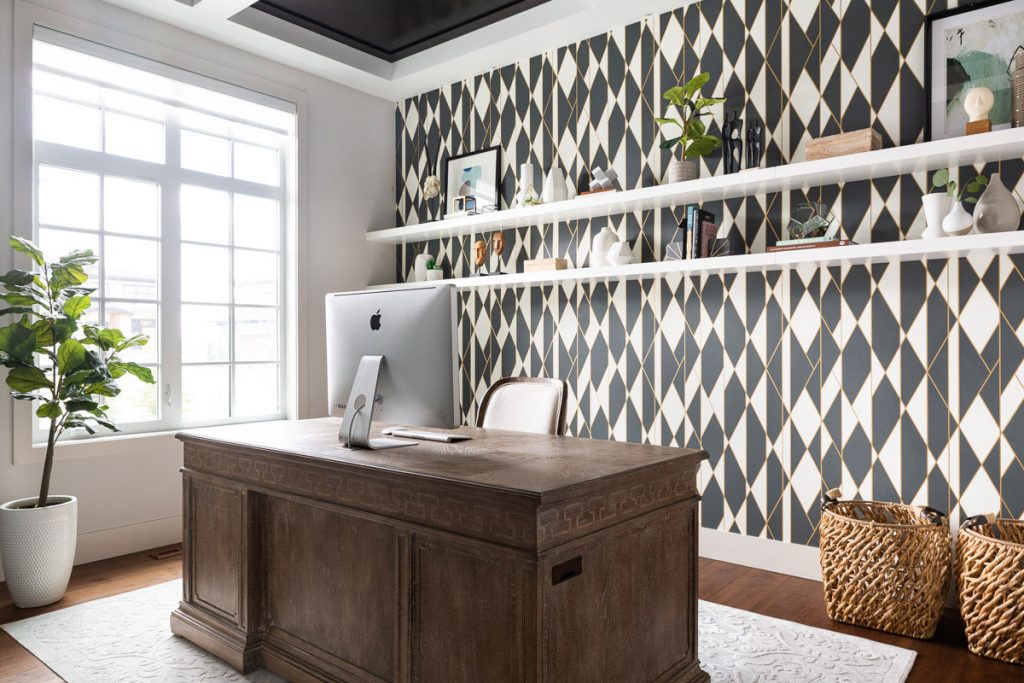 2. Luxe office
The home office, traditionally all about function, is becoming a useful space to showcase high style.
In addition to incorporating stylistic office furniture, Velji suggests using the space to its full potential by adding in custom elements like built-in or floating shelves.
"Wallpaper is also a fantastic way to add in some drama to your home office," he said. "It adds depth, pattern and texture to the room and gives the space a unique look. Storage pieces, such as credenzas, are a great touch as well. Something vintage is even better."
Don't forget about accessories and art.
"Ensure the space is filled with things that inspire you, like items from your travels or things you have collected over time," he said. "The new luxe home office marries the function of an office with the warmth of a home."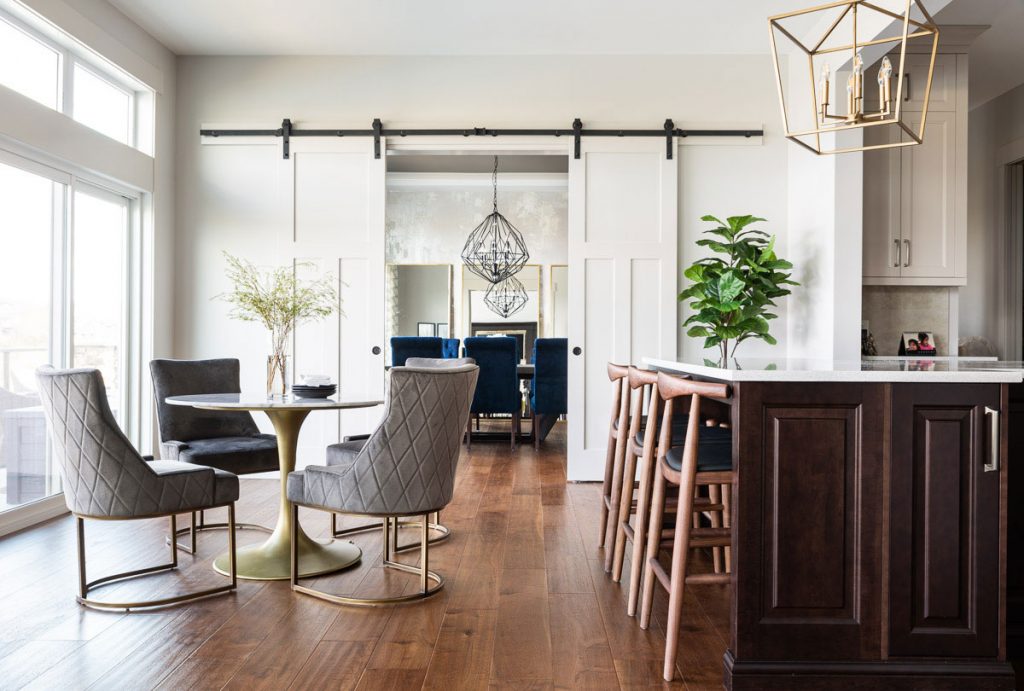 3. Mix master
Gone are the days of exclusively modern or exclusively traditional spaces.
"Spaces that have a mix of different styles are far more interesting and create a richer look," said Velji. "Mixing in antiques is one of my favourite things to do. It really adds character and makes them conversation pieces."
He adds that mid-century pieces are the easiest to incorporate into a space because of their clean, modern lines that work with a lot of different styles. "I also love the look of Asian- and Indian-inspired furniture," he said. "With them being more ornate in style, the juxtaposition with modern design is perfection."
Tagged: Alykhan Velji | Alykhan Velji Designs | Antique | autumn | Calgary | Calgary Real Estate | Calgary Real Estate News | decor | Design | Design | fall | Feature | furniture | House & Home | Joel Klassen | mid-century modern | Popular This Year | trends | vintage
---
---
Connect With Us