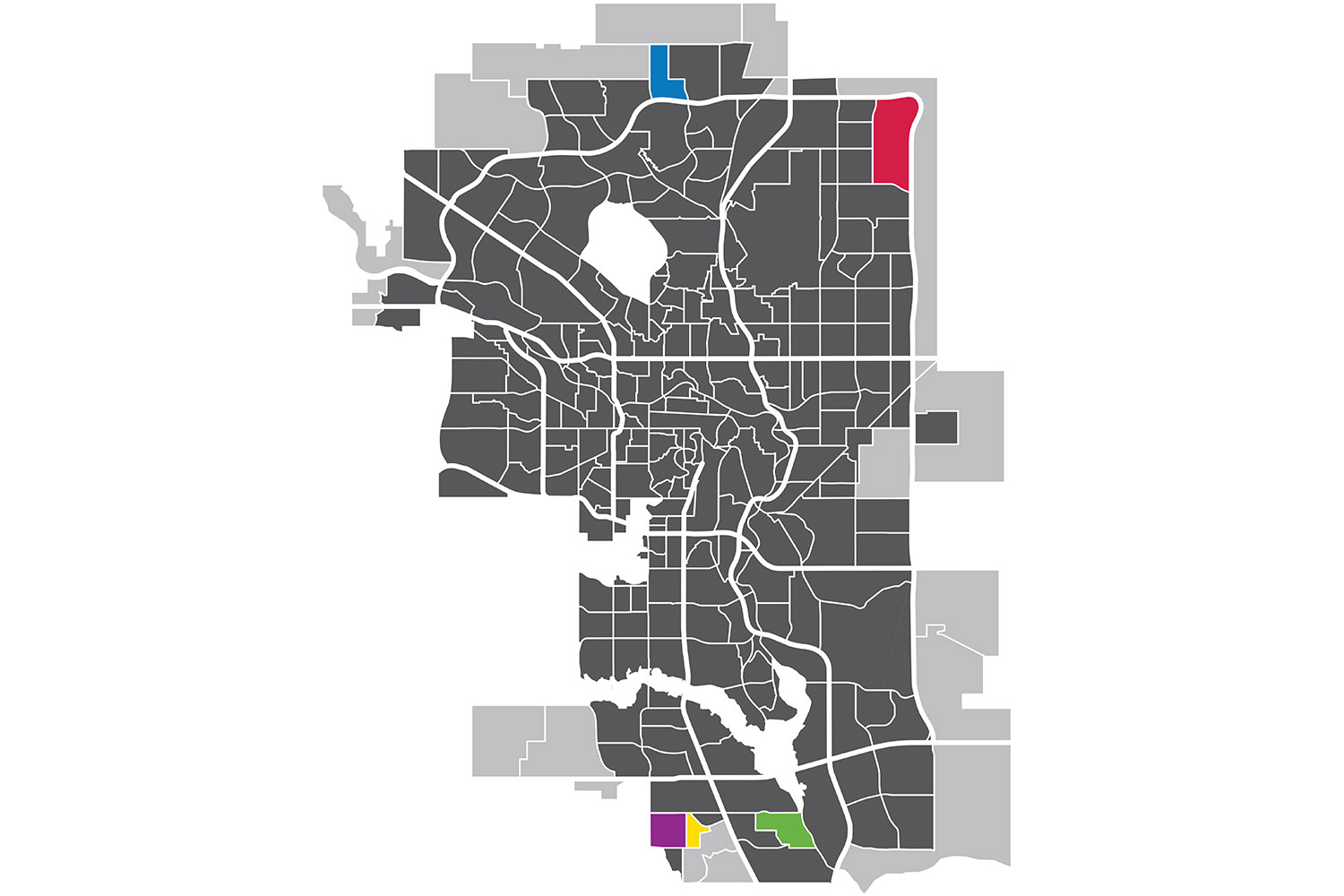 Feb. 13, 2019 | Geoff Geddes
Development diaries: the latest news from some of Calgary's newest communities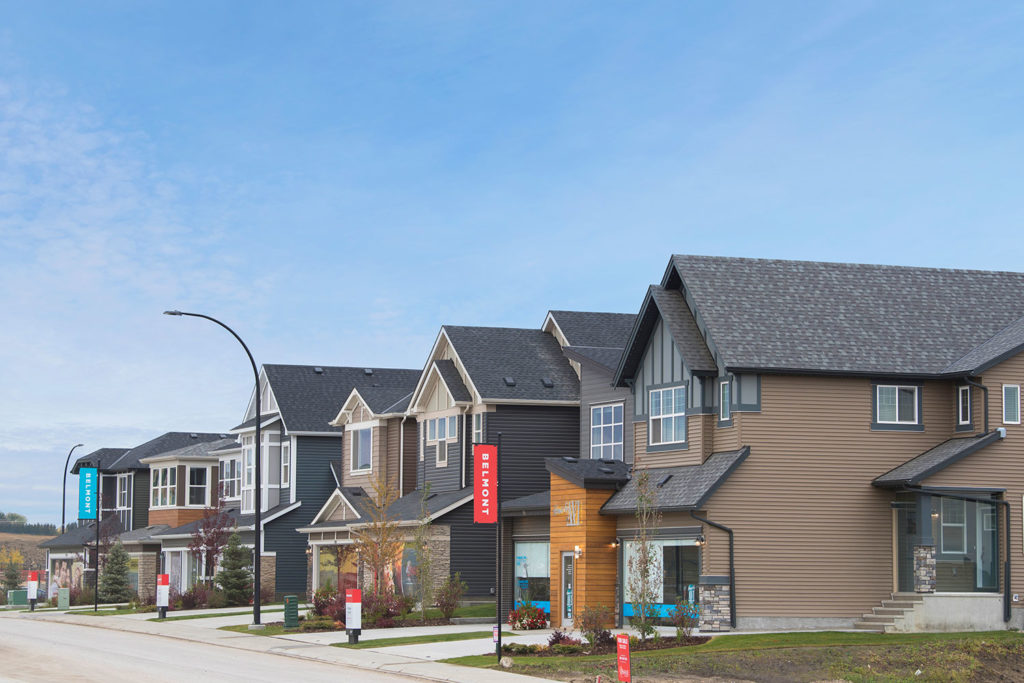 Belmont
Developer: Anthem United
Just south of the ring road and moments from the rolling foothills, Belmont is situated in a newer area, but has ample amenities nearby. Granary Road, Spruce Meadows and the shopping options in Shawnessy are all well within reach, and Belmont's location near the outskirts of the city makes for easy mountain getaways.
"We launched an amazing new park in the fall for all residents to enjoy," said Megan Starke, marketing manager for Anthem United. "Right now, we have 14 showhomes open, and we're bringing on phase two this spring, with more front-drive lots in single and double sizes. That's perfect for families wanting an attached garage at a better price point."
Residents can also enjoy a brand-new road after 194th Avenue was completed last year.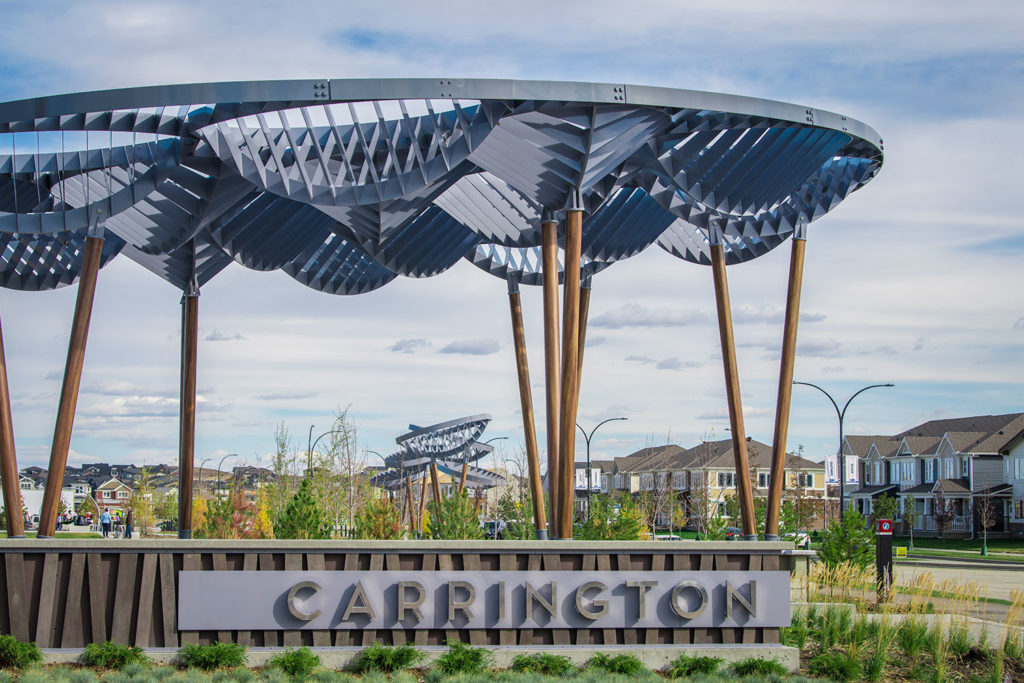 Carrington
Developer: Mattamy Homes, Genstar and H3 Developments
Carrington opened for sale in October 2017 and welcomed its first homeowners in April 2018. With its placement in northwest Calgary at 14th Street and Stoney Trail, Carrington features quick access to major roads and a well-established location with shopping and grocery stores nearby.
Already built within the community is the $3-million, 0.9-hectare Greenway Park. The park boasts a skateboard area, play structures, soccer field, half basketball court, granite walkways, benches and a plaza.
"The community is really coming together nicely since landscaping began last summer," said Stefen Vavrek, sales manager for Mattamy Homes in Calgary. "There will be a new 90,000-square-foot, grocery-anchored shopping centre slated to open by 2021-2022."
Presales are in progress and most homes will be move-in ready within the next 2-3 months. Both Yorkville and Carrington feature a wide variety of home styles, including urban townhomes (double-attached garage and no condo fees), semi-detached homes (double-attached garage), and single-family homes (either single-attached or double-attached garage).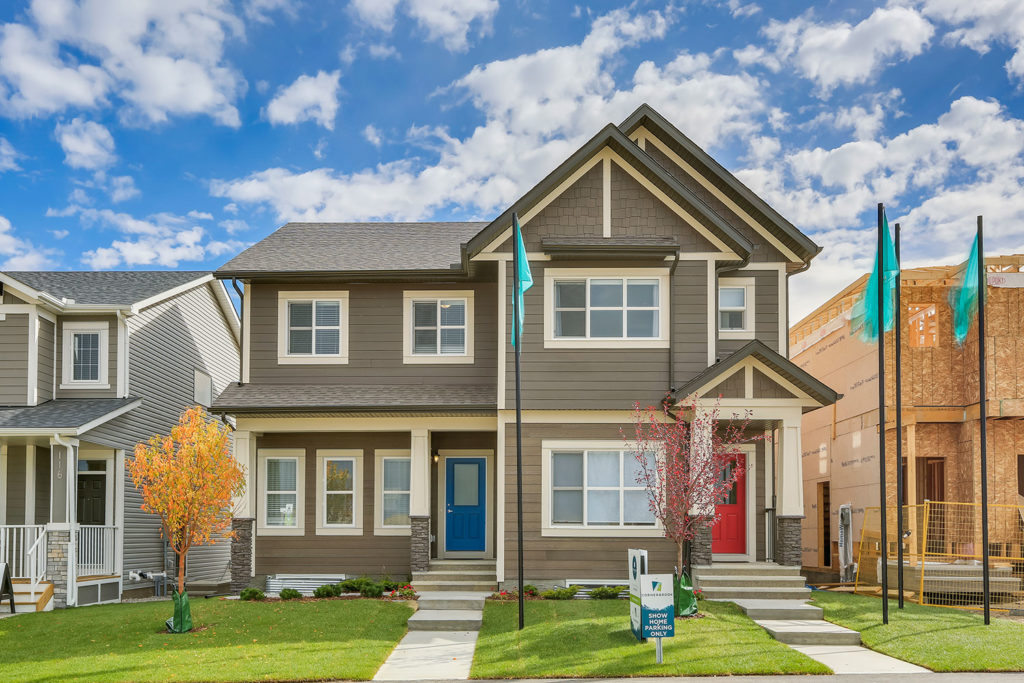 Cornerbrook
Developer: WestCreek Developments
Northeast Calgary is home to Cornerbrook, which sits at the corner of Stoney Trail and Country Hills Boulevard. Homeowners enjoy easy access to the airport, several employment hubs, and a host of shopping, entertainment and recreational amenities.
"We just launched in September and have four builders creating duplexes, laned homes and front-drive move-up homes," said Kalida Goldade, marketing manager for WestCreek Developments. "Phase one includes product backing onto park space that connects to different parks on either side, creating 180 acres of interconnected green space."
There are years of development ahead for the community, but 14 showhomes are open and two school sites have been chosen.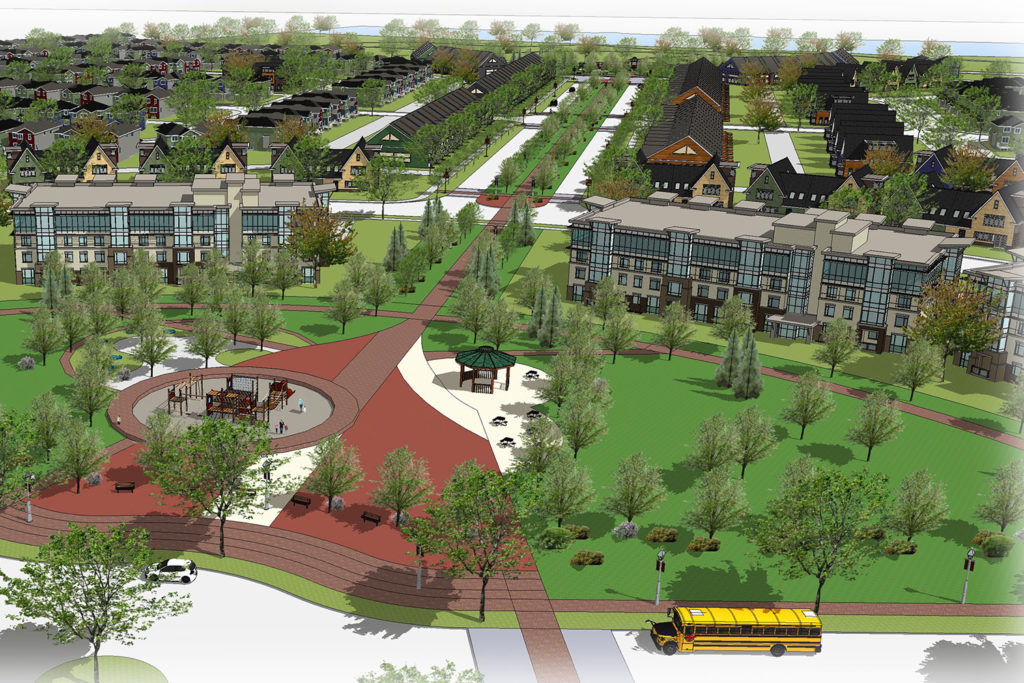 Wolf Willow
Developer: WestCreek Developments
This master-planned community in southeast Calgary incorporates the Bow River and its park space to the east, while Blue Devil Golf Course and Fish Creek Park lie to the north.
Presales are in progress, and condo- and townhome-style showhomes will be opening this spring.
"We're proud to offer everything buyers need to live, work and play," said Kalida Goldade, marketing manager for WestCreek Developments. "There will be a nine-acre dog park, which south Calgary really needs. We have plans for two schools, exciting park spaces and interesting architecture for the community, such as medians that are actually large park spaces."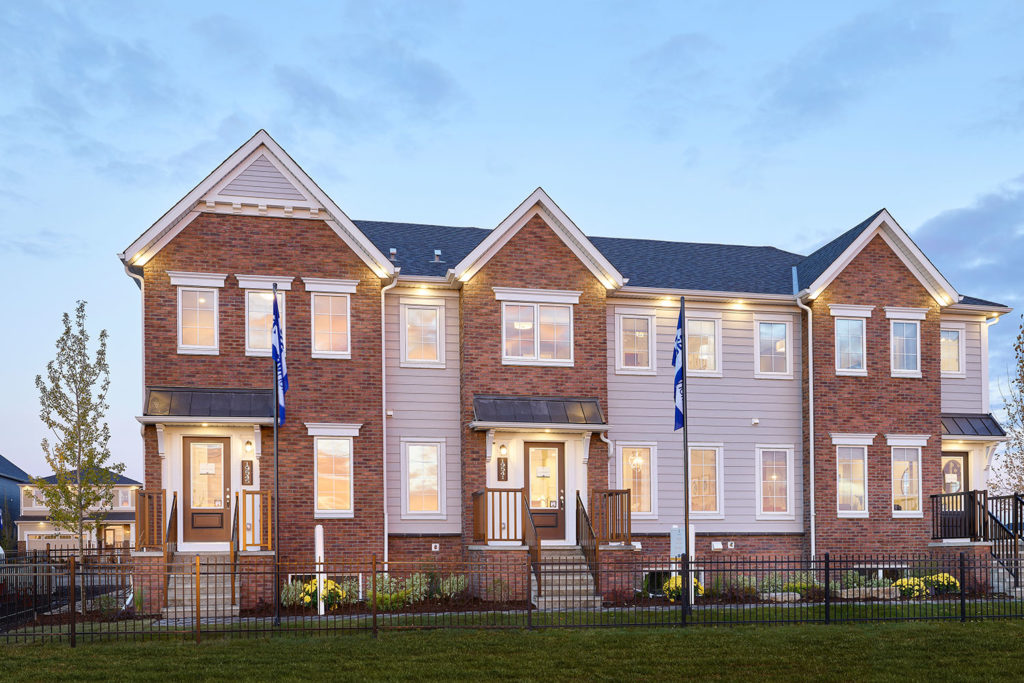 Yorkville
Developer: Mattamy Homes
Situated in southwest Calgary at Sheriff King Street and 194th Avenue, Yorkville is surrounded by rolling foothills and offers glimpses of the Rocky Mountains to the west. It features Brownstone Colonial and Georgian Colonial-inspired architecture unique to the community.
Residents will enjoy quick access to Spruce Meadows, Sirocco Golf Club, shopping and professional services.
"Our showhomes have been open since June of 2018 when presales began, and our first homeowners should be moving in this April," said Stefen Vavrek, sales manager for Mattamy Homes in Calgary.
Tagged: Anthem United | Belmont | Calgary | Calgary Real Estate | Calgary Real Estate News | Calgary Real Estate News | carrington | Cornerbrook | Feature | Mattamy Homes | New Communities | New Communities | WestCreek Developments | Wolf Willow | yorkville
---
---
Connect With Us