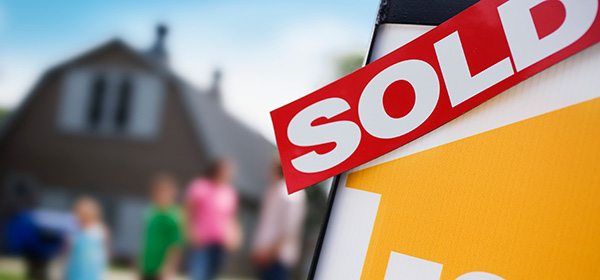 Dec. 22, 2015 | Joel Schlesinger
Writing on the wall
Homebuyers still cautious in signing mandatory agreements
Get it in writing – that's now the industry standard governing the relationship between buyers and their real estate professionals.
Yet while buyer's agreements have been a regulatory requirement since July 1, 2015, many buyers are still taken aback when presented with what are considered to be legally binding contracts, and often reluctant to sign even though these agreements are beneficial for consumers and the industry alike, said Charles Stevenson, director of professional standards at the Real Estate Council of Alberta (RECA).
"The question on a lot of people's minds is 'Why?" said Stevenson, whose department oversees complaints regarding real estate professionals in the province.
"And the answer is professional standards dictate buyers must clearly understand the role of their real estate professional, and the very best way to do that is in writing."
More commonly referred to as "service agreements," these contractual documents have been industry standard for professionals when dealing with sellers for some time.
"It was common practice to have a service agreement with sellers because you had to have one to represent a seller to enter a listing into the MLS® System," said Stevenson.
On the buyers' side, service agreements have been an industry best practice for a number of years, but not mandatory until last year.
Among the biggest concerns for buyers is some service agreements can exclusively lock them into using a real estate professional's services.
"This means for a period of time, for example, 'I'm the only agent that you can use, and if you do in fact buy from someone else, you still owe me a commission,'" said Stevenson.
"That's something consumers need to pay attention to. If they're concerned about being locked into the services of one REALTOR®, then one of the options is to go find someone else" who does not use an exclusive agreement.
He noted the majority of real estate professionals use non-exclusive agreements, which allow buyers to leave the relationship for any reason.
Stevenson added some buyers may prefer an exclusive agreement for simplicity's sake; they have one agent for a set period of time as their point person for the entire transaction.
"Having that exclusive agreement with an agent allows the buyer and agent to build a closer one-to-one relationship built on trust and confidence," he said
These agreements can be intimidating for consumers, which Stevenson says the industry has tried to address.
"In the last two years we've spent an incredible amount of resources putting plain wording into the agreements so they're more understandable," he said. "Of equal importance, the industry professional has an obligation to explain it as people are thinking about engaging in these agreements."
Tagged: buyer | buyer agreements | Calgary Real Estate News | mandatory written service agreement | real estate council of Alberta | real estate transaction | REALTOR | YYCRE
---
---
Connect With Us