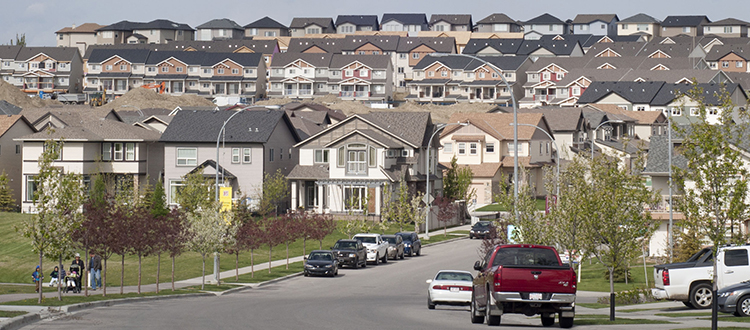 June 06, 2016 | Mario Toneguzzi
Brokerage closures spark reminders from regulator
RECA emphasizes top priority is consumer protection
The Real Estate Council of Alberta (RECA) is reminding real estate professionals in the province to always discuss deposit arrangements with their clients in response to one Calgary brokerage recently closing and another one winding down operations.
The provincial regulatory body also advised professionals in the province to continue showing sellers' listings, even if they are listed by a brokerage that is shutting down, and to let buyers into their listings.
RECA communications manager Natalie Scollard said the organization's primary role when a brokerage shuts down is consumer protection.
"There are certain conversations the consumer should be having with their real estate professional, and the deposit is one of them," she said.
When it comes to consumer deposits in a real estate transaction, Scollard said the seller's brokerage typically holds the buyer's deposit in trust, but it is not a requirement.
One of the party's lawyers or the buyer's brokerage can also hold the deposit in trust, provided that arrangement is agreed upon during negotiation of the purchase contract.
"In terms of what the Real Estate Council of Alberta does and its role, it's to protect the consumer trust fund," said Scollard. "We have a trust assurance and practice review team that regularly reviews the trust accounts of brokerages. Certainly, when a brokerage closes down, there are a number of requirements that they have – a number of responsibilities that they continue to have to the Real Estate Council of Alberta.
"(The trust funds) are untouchable, as far as we are concerned . . . There are very strict rules in place for those trust funds."
Scollard added there has been some element of mergers, closings or re-branding of brokerages over the years. The difference in the last few months has been these brokerages are much bigger entities.
She reinforced, however, that consumer trust funds have not been impacted as of May 25 by the two Calgary brokerages in question.
RECA also has a consumer protection fund, also known as the Real Estate Assurance Fund. The fund compensates consumers who suffer a financial loss as a result of fraud, breach of trust or a failure to disburse or account for money held in trust by an industry member with respect to a trade in real estate or deal in mortgages. It is funded by industry members.
Alberta Real Estate Association senior industry advisor Debra Bunston said real estate professionals should not be commenting to clients about the financial viability of any brokerage other than the facts as reported by RECA.
She had not yet had an industry member inquire about what they should say to concerned clients.
"But if they did, I would say, 'be very careful of what you say because you don't really know and rumours are terrible things,'" she said.
Tagged: Alberta Real Estate Association | AREA | brokerages | buyers | Calgary Real Estate | Calgary Real Estate News | Homebuyers | real estate council of Alberta | Uncategorized | YYCRE
---
---
Connect With Us