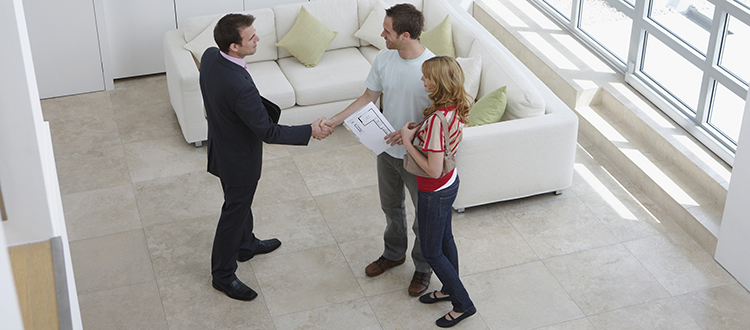 When picking a real estate professional to work with, experts suggest asking questions such as whether they operate with a team or as an individual? What access to resources do they have?
June 30, 2016 | Mario Toneguzzi
Perfect match
Buyers, sellers encouraged to do their research before picking a real estate professional
Purchasing a home will be one of the biggest financial decisions most of us will ever make in our lifetimes. Getting it right can mean the difference between moving into your dream home and living in a house of horrors.
Whether a first-time buyer/seller or not, the first step is to find the right real estate professional or service to help you on your journey to homeownership, said CREB® president Cliff Stevenson. A good place to start is through referral.
"If there was an analysis done on the largest referral source, it's probably from people you know and come across. It's word-of-mouth referral," said Stevenson, adding online searches are also important tools for buyers and sellers when looking for a real estate professional or service. "But they're looking for some type of social proof and social validation out there as well."
Stevenson recommends consumers make sure they interview the real estate professional or company they're interested in before they sign anything. It's a step that he said is often overlooked, especially by buyers.
"You are about to embark on one of the most important purchases in your life. Even if you have a referral from somebody you know, you should still be interviewing the REALTOR®," said Stevenson. "It's a step often missed especially when you do get that referral from your sphere."


Some questions could include whether they operate with a team or as an individual? What is their time like? What access to resources do they have? Do they have expertise and knowledge about specific neighbourhoods? How long have they been in the business? How many buyers or sellers did they represent in the past year? What services will they provide? The questions should be geared toward seeing if the real estate professional or service fits with the consumer.

"So, for example, if you were an engineer or an accountant and you're very data and numbers driven and that's sort of the language you speak, it's important you're working with a professional who is comfortable with that and can relate to that," said Stevenson.

He added a professional or professional service can help people navigate any potential pitfalls or avoid difficulties in a real estate transaction – they are trained to be neighbourhood area and/or city specialists.

Real Estate Council of Alberta (RECA) spokeswoman Natalie Scollard also recommends interviewing a number of real estate professionals or services prior to picking one. She noted RECA's website has information about any disciplinary action taken against real estate professionals.

"This is somebody you are going to be working with to either buy or sell probably the largest financial transaction in your life, so obviously you want somebody who is competent and you knows their stuff but you probably also want somebody who you mesh with," she said. "And sometimes it's just a feeling and an interview is going to give you that opportunity to see if you mesh."

Scollard also suggested asking a real estate professional about their respective commission models and what services are included. The industry does not operate with a standard commission; it is something that can be negotiated between the consumer and the real estate professional or service.

"You want to know what the commission is – how they will be paid; what services are being provided," she said. "And ultimately, when you choose a real estate professional to work with, you're going to be signing a service agreement in writing that sets all of that out."

One of the benefits of using a licenced real estate professional is they are required to abide by the Real Estate Act of Alberta and there is a consumer protection fund in place if consumers find themselves victims of fraud, said Scollard.

All RECA-licensed real estate professionals carry errors and omissions insurance, and they are held to a high standard in terms of their practices, she said.

Tagged: advice | Calgary Real Estate | Calgary Real Estate News | CREB® president Cliff Stevenson | Feature | first-time homebuyers | homebuying | real estate council of Alberta | REALTOR | RECA | YYCRE
---
---
Connect With Us