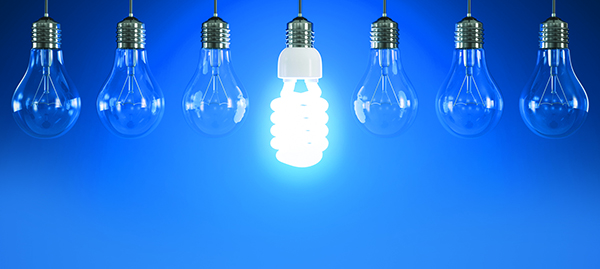 May 26, 2015 | CREBNow
Save green by going green
Increased energy efficiency can increase your home's resale
Whether it is through appliances, heating or cooling, homes use a lot of energy.
In Canada, space heating accounts for more than 60 per cent of residential energy use and makes up a good proportion of a home's overall energy bill.
While the environmental reasons for reducing the energy use of a home are many, there are also financial reasons to add a little green to your home.
According to a recent CIBC poll, energy-efficient renovations offered a return-on-investment of 61 cents on the dollar. While that sits slightly behind projects such as painting and flooring, energy-efficient renovations offer the added advantage of generating immediate savings.
With the average Canadian household slated to spend $17,142 on their renovations in 2015, it's important to look at ways to maximize dollars spent as well as those dollars saved through cutting back on energy bills, said Scott McGillivray, a real estate investor and host of HGTV's Income Property.
"You don't want to build a $150,000 custom kitchen in a $200,000 home. You have to be realistic about your needs, and where money is best spent," he said.
With the average home average in the province using around 600 kilowatt-hours of energy a month, one cheap and easy way to reduce your energy bill is to add a programmable thermostat. Allowing homeowners to control the temperature in the home at different times of the day without having to be there, certain new programmable thermostats even allow homeowners to connect via the Internet.
The Canadian Centre for Housing Technology reports winter setbacks for homes results in heating cost savings of five to 15 per cent, with the highest savings coming with a reduction of 6 C. For the average Alberta household, that would mean saving between $5 and $20 every month, not to mention the added appeal to new buyers.
Another small change that can make a big difference is changing the lighting in your home. According to BC Hydro, lighting in your home accounts for five to 20 per cent of your total household energy use.
Less than 10 per cent of the energy consumed by an incandescent bulb is used for lighting, with the remaining 90 per cent simply going to waste in the form of heat. An ENERGY STAR® compact fluorescent lamp (CFL) uses about 75 per cent less energy than a standard incandescent bulb to produce the same amount of light, and it will last up to eight times as long.
"Installing proper lighting and a few nifty fixtures in the right places, namely the kitchen and dining room, will brighten up the space and create atmosphere," said McGillivray of the impact of adding new lighting to a home.
Reducing drafts by sealing cracks around windows might not be the sexiest renovation, but it can offer substantial savings and return on investment. In many homes, 20 per cent of all heat loss is through leaks and poor ventilation.
Often done along with other renovations such as fixing water leaks or updating exterior finishes, improvements such as new window or insulation can make the difference between a smooth home inspection and one that prevents a sale from going through.
An easy way to check for leaks around your home is to wait for a cold, windy day, then light a few incense sticks or candle. Paying special attention to outside windows and doors, electrical outlets on outside walls, doors to unheated areas and around plumbing and pipes, watch the smoke from the incense for signs of a draft.
Where a draft is detected, use weather-stripping, caulking or gaskets to eliminate or lessen the leakage. For especially difficult drafts, enlist the help of a local hardware salesperson or home inspector.
New appliances also offer a relatively easy way to update your home's décor while adding energy efficiency and resale value. CREB®'s Home Smart program offers tips on how to get the most out of your appliance dollar, including tips on understanding the EnerGuide and Energy Star ratings.
EnerGuide ratings judge the relative energy-efficiency of both new and resale homes on a scale of 1-100 (100 represents an air-tight home requiring no purchased energy on an annual basis). The Energy Star system represents appliances in the top 15 to 30 per cent for energy performance.
Along with saving as much as 50 per cent more energy than outdated appliances, upgrading that old washer, refrigerator or oven ranked tops on CIBC's poll, with a return on investment of 64 per cent.
According to Statistics Canada, an increasing number of Canadian households are installing energy-efficient fixtures. Included in the findings of the Households and the Environment survey, which polled roughly 20,000 homes across Canada, the number of households using low-volume toilets has increased from to just nine per cent in 1991 to 47 per in 2011, a five-fold increase.
"The results clearly highlight that Canadian's are taking a more active role in the general energy efficiency of their homes," said CREB® Member Programs manager Lisa Roberts.
"This also translates to the residential resale market where both buyers and sellers are expressing interest in energy efficiency. CREB®'s HomeSmarts program is very much focused on providing REALTORS® with the ability to list and/or search for homes which have those energy-efficient features."
Tagged: Calgary Real Estate News | Energy | ENERGY STAR | Environment | Home Smart | lighting | sustainable
---
---
Connect With Us