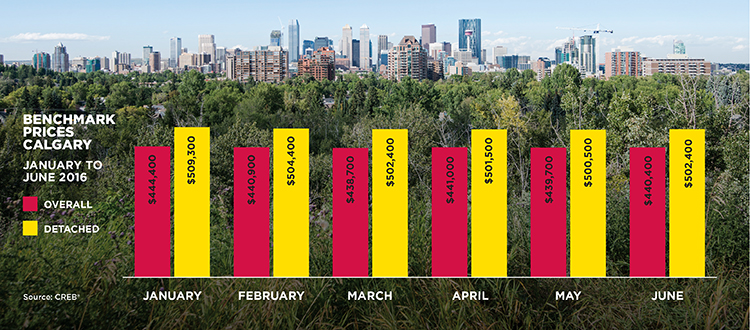 Multiple reports have the number of seniors in the country doubling 2011 levels by 2036. CREB®Now illustration
July 29, 2016 | Gerald Vander Pyl
Something about SHARP
Seniors officials praise program designed to promote aging in place
Local seniors' housing officials are praising a new provincial government program designed to assist seniors who want to "age in place" in their homes rather than having to move.
The Seniors Home Adaptation and Repair Program (SHARP), approved earlier this month, offers low-interest, home-equity-based loans to seniors, which can be used for renovations or repairs to make a home more suitable for their needs.
"Any new program that is looking to keep people in their homes for as long as possible is a darn good program," said Kerby Centre CEO Luanne Whitmarsh, whose non-profit organization served an estimated 22,000 seniors in 2015 at its downtown location.
Whitmarsh said home ownership is part of the Canadian dream for most people, so as long as it still makes sense for a senior to live in their own home. She commended programs that support that dream.
"This is a way that people can stay in their home for a longer period of time and have the quality of life that means something to them," she said. "No one grows up saying, 'Oh goody, I can't wait to live in congregate care.'"
Seniors and Housing Minister Lori Sigurdson said SHARP is designed to help seniors age in communities where they want to be, with their loved ones.
"I am pleased to say that we already have a waiting list for our new program and we expect many of these projects to be underway soon," she said.
Eligible seniors with a minimum of 25 per cent equity in their residential property and annual income under $75,000 can obtain a loan up to $40,000 through SHARP that does not have to be paid back until the home is sold.
The funds can be used for repairs or renovations to a home that improve accessibility, increase energy efficiency or just make it safe for a senior to remain independent in their home.
The government said examples of projects might include widening of doorways, installation of shower tubs or stair lifts, or updating of plumbing, electrical and heating systems.
Whitmarsh noted, as with any financial decision, seniors need to consider whether SHARP is right for them at this stage in their lives. She urged them to talk with family members for their advice.
"Everyone should be doing due diligence on their life circumstance. Does this make sense for me?" she said.
"Research all your options. If you're going to sink a whole bunch of money into your home, but your health is precarious, then this might not be the best situation for you."
Alberta Seniors and Housing spokesman Neal Watson said SHARP is about what seniors want.
"If they want to stay in their home as long as possible, as long as they are physically able, then this is a program that supports that," he said.
While home-equity loans are already widely available, he said having a version available through the government has its advantages.The interest rate on the loans is currently set at 2.7 per cent, with simple, rather than compounded interest. There are no fees or monthly payments, and seniors can choose to wait until they sell their home to pay back the loan.
Watson added while SHARP launched July 1, seniors who have had renovations done to their homes in the past 12 months that qualify under the program can apply to receive a loan.
He said there are also grants available for seniors who do not qualify for a loan.
For more information on SHARP, including the application process, visit www.seniors-housing.alberta.ca.
The City of Calgary has already embarked on a three-year strategy to develop a more "age-friendly" city in light of some estimates that have the local senior population nearly doubling within the next decade.
Dubbed the Seniors Age-Friendly Strategy and released in 2015, the plan calls for the creation of community networks focused on issues such as housing, transportation and mobility.
Proposed actions include increasing the standard for provincially funded affordable housing from 10 to 15 per cent, advocating for sustainable provincial funding for the development of new affordable housing and introducing a land-use bylaw amendment to allow for more secondary suites.
Housing, in fact, represents just one of six age-friendly priorities identified by the City. Over the next three years, the City also plans to work on increasing access to information and services, improving community support and health infrastructure, as well as increasing the level engagement through better participation and inclusion.
The plan also calls for better responses to curb elder abuse, and improvements to transportation and mobility challenges.
The City's strategy underlines growing concerns as to whether municipalities such as Calgary are properly prepared to handle growing senior populations. A recent Federation of Canadian Municipalities (FCM) report predicted the number of seniors in the country will hit 10.4 million by 2036, double the level seen in 2011. The most rapid increase was in the 85-plus category.
Titled
Seniors and Housing: The Challenge Ahead
, the FCM report states Canada's seniors are facing "a perfect storm," with rent at seniors' residences reportedly costing 2.5 times the national average and nearly 700,000 senior households facing an affordability challenge.
"This report should be a wake-up call to any federal party that is serious about strengthening the economy," said FCM president Raymond Louie in the report. "It presents striking evidence that the crisis in housing is real and it's growing. Municipalities are working on solutions to protect Canadian families but we need a federal partner to join us."
In its 2015 Ageing in Place report, the Organisation for Economic Co-operation and Development (OECD) used Calgary as one of nine case studies along with cities such as Toyama, Japan and Helsinki, Finland.
The OECD pointed to affordable housing as a vital part to aging in Calgary, yet noted the city has not done enough to bridge the gap between supply and demand. It said eligibility for affordable housing has historically hovered around 18 per cent, yet current supply is only around 2.5 per cent.
"As Calgary's population continues to increase, the demand for affordable housing will continue to grow and the gap in the housing system is likely to widen," said the OECD.
The global organization did, however, recognize the City's current Community Affordable Housing Strategy, which is focusing on providing affordable housing to households earning less than 65 per cent of the median income that spend more than 30 per cent of housing, regardless of their demographic.
Tagged: aging in place | Alberta Government | boomers | Calgary Real Estate | Calgary Real Estate News | City of Calgary | federation of Calgary communities | Home Renovations | kerby centre | land-use | NDP | OECD | Secondary Suites | seniors | Uncategorized | YYCRE
---
---
Connect With Us