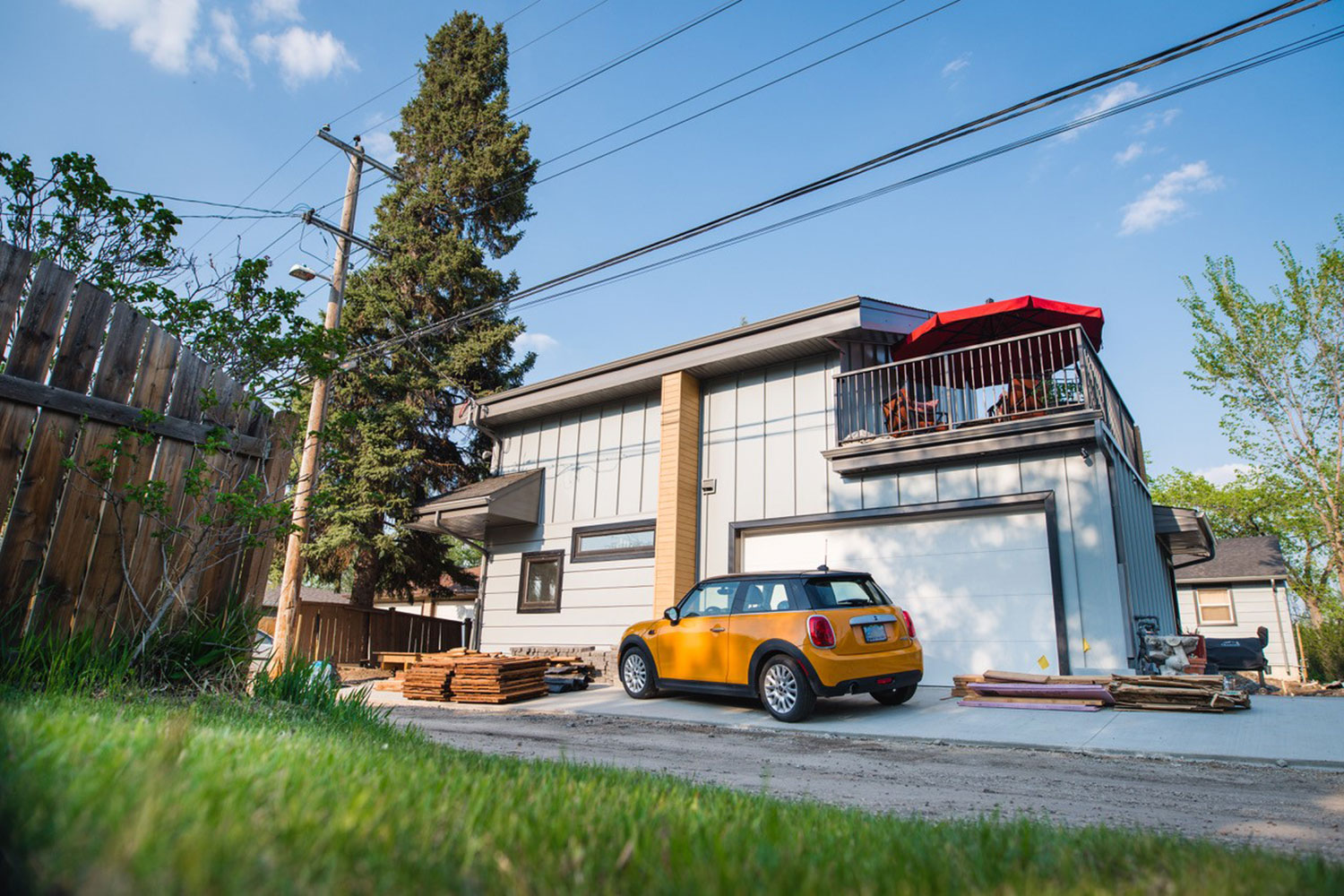 Courtesy Calgary Backyard Suites
Oct. 10, 2019 | Geoff Geddes
Desirable density: Backyard suites are now front and centre
Despite the Edmonton-Calgary rivalry, there's at least one import from our northern neighbour that appears to be a welcome addition to the local real estate market: backyard suites.
"We are originally from Edmonton, but we were receiving inquiries from Calgary and finally decided that the time was right to expand," said Ashley Salvador, president & co-founder of Calgary Backyard Suites.
The non-profit organization promotes the development of backyard suites through educational workshops, where people learn the rules, regulations, financing options and design considerations for these suites.
"It's a great place to get all the resources you need to proceed with building your own suite," said Salvador. "We even hold tours, so people can get a firsthand look at what a backyard suite is all about and start to imagine what theirs will look like."
The organization also does some advocacy work, promoting policies that will aid backyard suite construction and reduce barriers to their creation.
"Connecting with a builder is critical, as there are intricacies around things like hookups and utilities that are specific to backyard suites." - Ashley Salvador, Calgary Backyard Suites
For those new to the phenomenon, a backyard suite is a house of approximately 500 square feet located in the backyard. They are typically placed above the garage, but some suites are built as standalone structures.
"These suites play an important role in helping cities add density to existing neighbourhoods and build up their communities," said Salvador.
"They can provide affordable rental housing in areas where the cost of buying a home is prohibitive. From a fiscal perspective, backyard suites are beneficial for cities, given the high cost of expanding outwards and serving far-off neighbourhoods with roads, sewers and such."
Though backyard suites are relatively small, interested homeowners should keep in mind that they still represent a significant investment.
"The suites start at around $160,000, so be sure you have the capacity to finance them and speak to an experienced mortgage broker up front," said Salvador. "As well, understand the constraints of your property. Can it accommodate a backyard suite? What design is most appropriate for your situation?"
A good first step is attending a Calgary Backyard Suites workshop, where representatives from the City of Calgary talk about the rules and regulations that apply to this unique housing option. The organization also brings in current suite owners who have been through the process and can offer advice.
"Another excellent opportunity for new buyers is our builder and designer showcase," said Salvador.
"Connecting with a builder is critical, as there are intricacies around things like hookups and utilities that are specific to backyard suites. Talking to an expert who knows about these aspects can help you stay within budget and get exactly what you're looking for."
Tagged: backyard suites | Calgary | Calgary Backyard Suites | Calgary Real Estate | Calgary Real Estate News | Calgary Real Estate News | City of Calgary | Edmonton | House & Home | laneway homes | Popular This Year | Renovations | Secondary Suites | Secondary Suites
---
---
Connect With Us