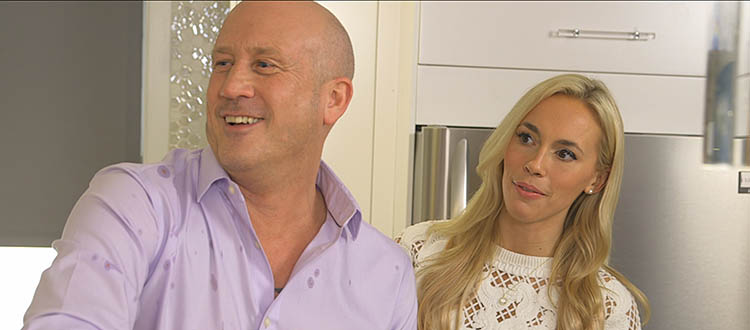 Mia Parres, a high-end residential designer, will join co-host Rob Evans, a self-described master contractor, at this year's Calgary Home + Design Show, returning to the BMO Centre Sept. 22 to 25. Supplied photo
Sept. 22, 2016 | Kathleen Renne
Heavenly renos
Annual Calgary Home + Design Show comes to town at the perfect time
Alberta's home renovations sector is booming.
The Calgary Home + Design Show is back for its 34th year.
Seems like a match made in heaven.
Brought about by ongoing economic uncertainty, more Albertans are looking for ways to upgrade their space rather than their place. According to Statistics Canada, investment on residential renovation in the province has increased by 3.8 per cent over the first six months of 2015 to $3.1 billion.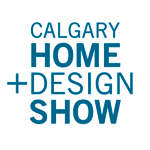 "It seems to be the economical solution to maintain or fix up your property – what's going on behind the walls, updating windows and doors, opening up spaces and re-organizing the layout so it functions for the family within – instead of moving," said Mia Parres, one half of the popular HGTV show
The Expandables
.
Parres, a high-end residential designer, will join co-host Rob Evans, a self-described master contractor, at this year's Calgary Home + Design Show, returning to the BMO Centre Sept. 22 to 25.
"We will be helping audiences realize it's possible to fall back in love with their homes," said Parres of the duo's presentations on Friday evening and Saturday afternoon.
Parres and Evans won't be alone. Whether looking for ideas on how to illuminate a room, maximize closet space or re-finish a favourite chair, homeowners will get a chance to get all the answers over the four-day event with dozens of local design and renovation experts on hand.
"If you're time-crunched, you can get quotes from 10 companies in just a couple of hours, because we bring them to you under one roof."
Also appearing on the main stage will be Todd Talbot of
Love It or List It Vancouver
, DIY expert Lacey Haskell of Feathering My Nest, interior design guru Marie-Claire Williams of Renova Luxury Renovations and lifestyle expert Leigh-Ann Allaire Perrault from Rust-Oleum, to name a few.
In addition to a full lineup of featured speakers, more than 350 local companies and exhibitors will also be available for the four-day event, offering what show organizers are calling a one-stop shopping experience.
"If you're time-crunched, you can get quotes from 10 companies in just a couple of hours, because we bring them to you under one roof," said show manager Teri Salazar of this year's event.
The Calgary Home + Design Show will also include a workshop series, as well as a selection of local chefs who will share their skills on the Trail Appliances Cooking Stage.
"We like to think of our show as a home-and-lifestyle event," said Salazar. "We're going to get hands-on lessons from Calgary's top chefs on how to entertain and create different appetizers and culinary trends."
For reno newbies who are looking to freshen up their homes, but who have never tackled renovations before, Evans advises to start small.
"Renos can be an intimidating, expensive world," he said. "Start with a bedroom or a basement and work your way up. Kitchens and bathrooms are the most expensive and difficult, but, in the end, are the most rewarding.
Added Parres, who describes her style as a mix of modern and traditional with lots of pops of vintage: "Take one room, preferably the most important one to you, and clean off all the surfaces. Tuck away all the unnecessary items and de-clutter. Take time to really organize the space and give yourself the chance to see it with fresh eyes.
"I'm a firm believer that when you can see the potential in a space, it allows you to maintain it in a simpler fashion. And then, you'll be able to tackle the rooms that really need the renovation and design. Honestly, a little clean goes a long way."
"Know when you are in over your head and call in the professionals."
Parres said one of the biggest mistakes she witnesses when it comes to renovations is people don't budget – or create contingency "back-up budgets" for those unexpected surprises.
She also cringes when she sees would-be renovators skip the professionals, only to find themselves too deep too late.
"Know when you are in over your head and call in the professionals," added Evans, who describes his personal design style as "very boy," implementing industrial pieces and reclaimed wood.
He also advises homeowners to look at their house as a whole before they start.
"They get caught up in the small details of one part instead of seeing how they actually function in the space and making it adapt to them," he said
When it comes to current design trends, Evans said an increasing number of families are getting rid of formal dining spaces, as well as integrating outside and inside spaces.
"Lately, we have been opening up the back of the house with sliding or French doors to create a larger area that involves both the interior and exterior space," he said. "With downtown houses being so small, we are doing whatever we can to give a larger sense of space."
Parres, meanwhile, noted homeowners' interest in marble is surging.
"I'm loving the affordability of adding this gorgeous, natural texture to spaces," she said. "From marble table tops, both large and side, to marble lights, chopping blocks and coasters, it's lovely to see the mix of materials in a space. I think marble can really add a lovely layer."
To get more advice from Evans and Parres, or to access a full lineup of featured speakers, visit
calgaryhds.com
.
Tickets to this year's show are $16 for adults, $13 for seniors and free for children 12 and younger. Showgoers receive a $3 when booking online.
Tagged: Calgary Home + Design Show | Calgary Real Estate | Calgary Real Estate News | HGTV | Home Renovations | interior design | renos | Renovation | Renovations | Uncategorized | YYCRE
---
---
Connect With Us