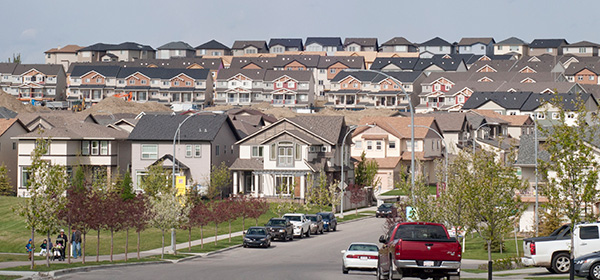 April 01, 2016 | CREBNow
Housing market correction fears exaggerated: report
Stability fears have no support, says Fortress
According to a new report from Fortress Real Developments, some "hot button" threats to housing market stability in Canada — including foreign investors, mortgage fraud and over leveraged buyers — have "no comprehensive statistical support."
"No government agency or private entity publishes data on international homebuyers or their source of funds," said Ben Myers, senior vice-president of market research and analytics at Fortress, and author of the report.
"It is impossible to fully assess the impact of foreign buyers, inappropriate mortgage activity or the extent to which Canadians are responsible borrowers based on the currently available data. With the limited information out there, and our own survey research, we feel the fears of a major house price correction are overblown."
Now in its fifth edition, the company's
Market Manuscript
includes results of Fortress' own surveys, third-party statistics, key forecasts and expert analysis of national and metropolitan area housing trends.
Findings included in the report showed 52 per cent of survey respondents expect new home prices in Calgary to decline by five per cent or more, compared to 44 per cent last year.
More than 42 per cent of respondents to Fortress' public survey, which was distributed via social media, listed overpriced housing as their top choice as a potential catalyst for a housing correction in Canada.
More than half of the mortgage professionals surveyed believed their clients purchased a home that fit their budget, while 23 per cent believed their clients were being conservative and 11 per cent felt their clients were very risk averse. Only 17 per cent of mortgage holders believed they were either stretching their budget or over leveraged.
Tagged: buyers | Calgary Real Estate | Calgary Real Estate News | Foreign Buyers | Fortress Real Developments | Homebuyers | housing trends | investors | Mortgage | Uncategorized | YYCRE
---
---
Connect With Us