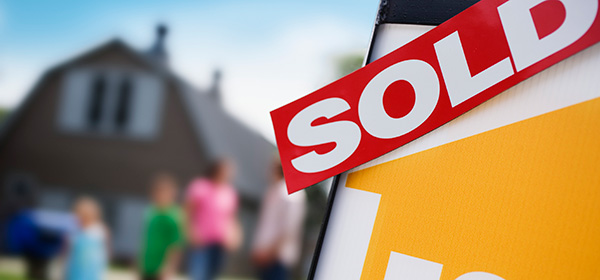 March 24, 2016 | CREBNow
5 things you need to know about curb appeal
What you should consider before listing your home
A smart seller knows that there is work to be done before listing a property. When you're up against a buyer's market, diligence is required in order to gain a competitive advantage. Curb appeal will translate value to potential buyers when they view your property.
Here are five things to consider before taking your property to market:
1. Take a look from the buyer's perspective
Give the house and yard (all things within the scope of property) an honest aesthetic assessment. Within the first few moments of viewing a property, a buyer has formed either a negative or positive biased.
2. Deal with the low-hanging fruit
Freshen up the paint, do minor repairs, invest in landscaping if necessary; these are relatively low-cost projects that will go a long way to making a good first impression.
3. Clean and declutter
Here is the opportunity to get rid of the daunting excess items that have created collective colonies around your house. Donating items that are just taking up space will give you a mental boost as well as make your property appear larger and more appealing to potential home buyers. You really want to make a point of showcasing your home to feel hospitable to the point where people can imagine themselves living there
4. Get estimates
Make sure to account for major maintenance or updates that potential buyers will be asking about (furnace, roof, etc.). By doing your diligence to understand how much itemized maintenance and updates will cost, you will be prepared to make informed negotiations, especially when buyers may ask for deductions from the listing price that are more than the approximated maintenance cost.
5. Professional photos
In today's market, smart sellers will ensure they are represented well on every medium of advertising. Professional photo's should be a given but here are some indoor and outdoor tips to ensure you maximize the photos for your property.
Indoor:
• Open up the blinds and show-off natural light, a light and open property is much more appealing than a dark, shadowed environment.
• Stage the interior of your house, keep it clean and tidy.
• Use photos from a variety of angles to give an accurate impression of how the space feels.
Outdoor:
• Remove vehicles from the driveway if possible
• Ensure the yard is clean and up to date
• Stage the outdoor area but keep it clean and simple (add accent furniture or foliage.)
Tagged: advice | buyers | buying | Calgary Real Estate | Calgary Real Estate News | Homebuyers | homebuying | sellers | selling | tips | Uncategorized | YYCRE
---
---
Connect With Us