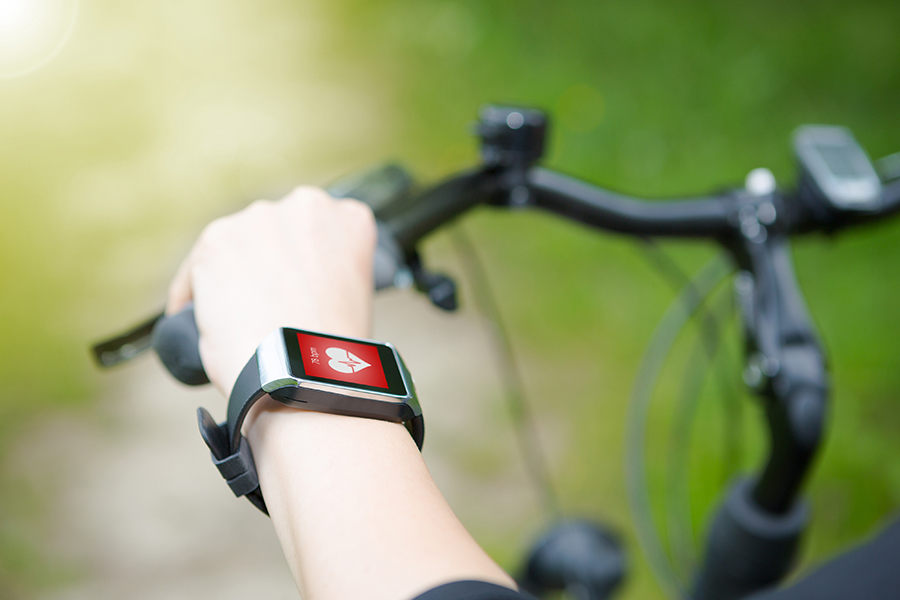 Woman rides her bike with a smartwatch heart rate monitor.
Feb. 10, 2017 | Miles Durie
Techno Training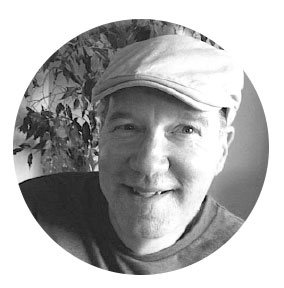 Wearable tech has the potential to revolutionize your physical fitness
We humans are great at finding shortcuts, simple solutions and quick fixes. We instinctively avoid doing things the hard way. This drive has spurred amazing innovations in areas from transportation to telecommunications and automation. Everything from the wheel to the silicon chip has sprung from our need to avoid work.
But there's a downside: the easier we make our lives, the less active we are and the more difficult it becomes to stay physically fit. And even though we all know there's no magic bullet that will make us fit, strong and healthy, that doesn't stop us from looking for one.
The wearable technology sector is now feeding people's hunger for solutions to their fitness dilemma. There's the ubiquitous Fitbit line, products from Nike, Garmin, Polar, the Apple Watch and Samsung Gear, all offer activity tracking, heart-rate monitoring and other health and fitness metrics. It's become a $1.5-billion-plus industry, with devices starting around $100 and going up – way up – from there.
What else do these products do? Strapped to your wrist, they give you instant access to information about your activity and body. Depending on the device, you'll know how many steps you've taken, your heart rate, blood oxygen level, sleep data, GPS location and more, all in real time.



For people who are quite out of shape and don't know where to start, they can be really helpful.



Many are equipped with ANT+, an ultra-low-power communication protocol that facilitates data transmission to and from bike computers, foot pods, smartphones, watches and dozens of other ANT+ enabled devices.
Do they actually work? Fitness trackers provide information. They motivate by reminding us to move around. They can "gamify" our activity, pushing us to set and beat goals.
If you're someone whose job and lifestyle are inactive, that can be a great kick start, says Calgary personal trainer Belinda Morrison of Be More Fitness.
"For people who are quite out of shape and don't know where to start, they can be really helpful," said Morrison. "Somebody who's never worked out before, doesn't know what to do and doesn't have a trainer – it helps them get to that daily goal of 10,000 steps, and learn what 10,000 steps feels like."
But – and here's the bad news – you still have to put in the effort.
"It all comes down to the work. Consistency will always win; it's 80 to 90 per cent of your success. Just be consistent and you will be successful," said Morrison. "If wearing that band on your wrist helps you do that, then go for it."
Everyone loves the endorphin-fuelled elation of finishing a workout, but so far, we have no way of getting there without breaking a sweat.
"If I could capture the feeling you have at the end of a workout and put it in a bottle, I'd be a trillionaire!" adds Morrison.
Wearable tech can't do the work for you, but it can nag at you until you either get up and get moving, or give up and take it off.
Miles Durrie's Digital Downlow column appears exclusively in CREB®Now biweekly. Questions? Story suggestions? Email digitaldownlowcalgary@gmail.com.
Tagged: Guest Column | Technology | wearables
---
---
Connect With Us