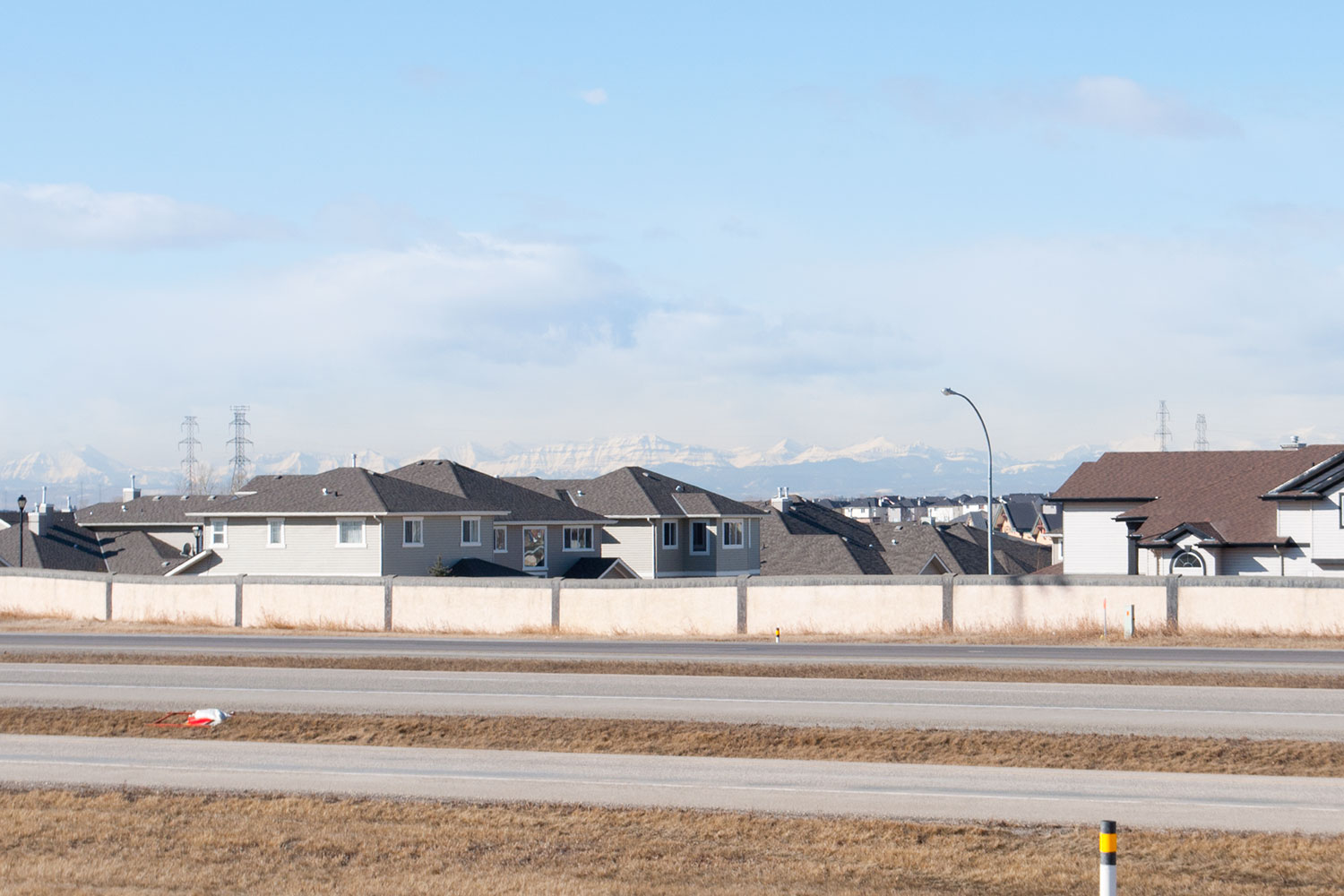 Cody Stuart / CREB®Now
Nov. 15, 2017 | Kathleen Renne
City on the rise
Chestermere maintains its charm amidst rapid growth and development
When Toni Lynne Cousineau and her husband, Larry, moved to Calgary in 1996, they weren't familiar with the city. Even though they initially lived in Applewood Park, on the city's eastern edge, they did not know about Chestermere. "We didn't even know it existed," said.
It was through her employment with a local builder that Cousineau first discovered Chestermere, when she ended up working in a show home there. It was a case of love at first sight.
"I grew up in Montreal. I grew up around water. Chestermere is perfect, as it's a community on the lake," said Cousineau, recalling her first impression of Calgary's eastern neighbour.
At the time, however, she and her husband had just built a home in Coventry Hills and weren't able to make the move. It wasn't until 2009 that they re-located to a bungalow in Chestermere.
"We love the whole vibe of Chestermere," said Cousineau. "It's a city now, but it still feels like a small town. It's a community that pitches in and helps out its neighbours."
That sentiment was proven true in July 2015, when Cousineau's basement was flooded due to a deluge of rain. "A lot of peoples' homes were flooded, because we had two-and-a-half feet of rain in two-and-a-half hours," she said. "With this disaster, the community came together and helped each other out."
One of Chestermere's prominent selling features is its proximity to Calgary. Doug Whitney is the sales and marketing manager for Douglas Homes, which has been building in Chestermere since 1989.
"All of the satellite communities have their merits, but, from the point of view of proximity, Chestermere is the best," he said. "The city limits meet on the west side of Chestermere and the east side of Calgary."
Cousineau, who used to work in Calgary's core, agrees that Chestermere's location adjacent to Calgary was attractive to her. She says the drive time in to Calgary is not as long as some might imagine. "I could drive from my door to downtown Calgary in rush hour in 30 minutes," she said.
And when it comes to "bang for one's buck," Whitney says Chestermere is the place to be. "There's a huge difference in the size of home site and the size of home in Chestermere compared to Calgary. There's more value in Chestermere," said Whitney. "For the same price as in Calgary, you get a triple garage and a large backyard in Chestermere. In fact, there are lots of triple garages in Chestermere, but they're cost prohibitive in Calgary."
"We love the whole vibe of Chestermere. It's a city now, but it still feels like a small town. It's a community that pitches in and helps out its neighbours." - Toni Lynne Cousineau, Chestermere resident
Melcor Developments' Catharina Mendonca agrees. Melcor is the developer behind Westmere, Chestermere's largest community, with 2,200 homes.
"For our sector of the market – estate living – you get more home and yard in Chestermere for the same price point as in Calgary," said Mendonca, estimating comparable homes with triple-car garages would cost between $800,000 and $900,000 in Calgary, but are priced in the low $600,000s in Chestermere.
Mendonca and Whitney both highlight the number of multigenerational families in Chestermere's large homes. "There's a great multicultural environment in Chestermere. We have the opportunity to build homes that are family and culture appropriate," said Whitney, noting the existence of amenities like spice kitchens and developed basements offering mother-in-law suites.
Perhaps it goes without saying that the recreational lifestyle Chestermere affords – courtesy of Chestermere Lake – is another major draw for residents to the area.
"Chestermere offers a completely different lifestyle from what you're buying in Calgary or other satellite communities. It's like year-round resort living," said Whitney.
A variety of lake-centric activities are available to Chestermere residents, including swimming, wind surfing, jet skiing, sailing and paddle boarding in the summer, and skating, cross-country skiing, ice fishing and snowmobiling in the winter.
"We have a beach that's really lovely," said Cousineau. "But trying to find a spot on the beach in summer? Good luck. It's packed."
And, she says, with the growth of Chestermere, residents have "everything they need right in town," including a Safeway and a hotel.
Whitney says he has noticed a change in Chestermere toward a growing emphasis on living and working in Chestermere proper.
"More than 60 per cent of the population is under 45," he said, adding that new developments coming on board will have a wider diversity of housing options. Currently, 74 per cent of homes in Chestermere are single, detached dwellings.
Douglas Homes, for example, will be developing 180 acres into a new community called Waterford. Ground breaking will happen in late 2018. "Waterford will offer a mixture of housing over the next eight-to-10 years," said Whitney. "There'll be townhomes, duplex product, starter homes and estate homes."
Despite the city's rapid growth and development, Cousineau says Chestermere's appeal remains unchanged.
"Things have changed a lot around here, but Chestermere still maintains its small-town feel," she said. "I hope that doesn't change."
Tagged: Applewood Park | Calgary | Catharina Mendonca | Chestermere | Chestermere Lake | Coventry Hills | Doug Whitney | Douglas Homes | Feature | melcor | Melcor Developments | Surrounding Areas | Toni Lynne Cousineau | Waterford | Westmere
---
---
Connect With Us