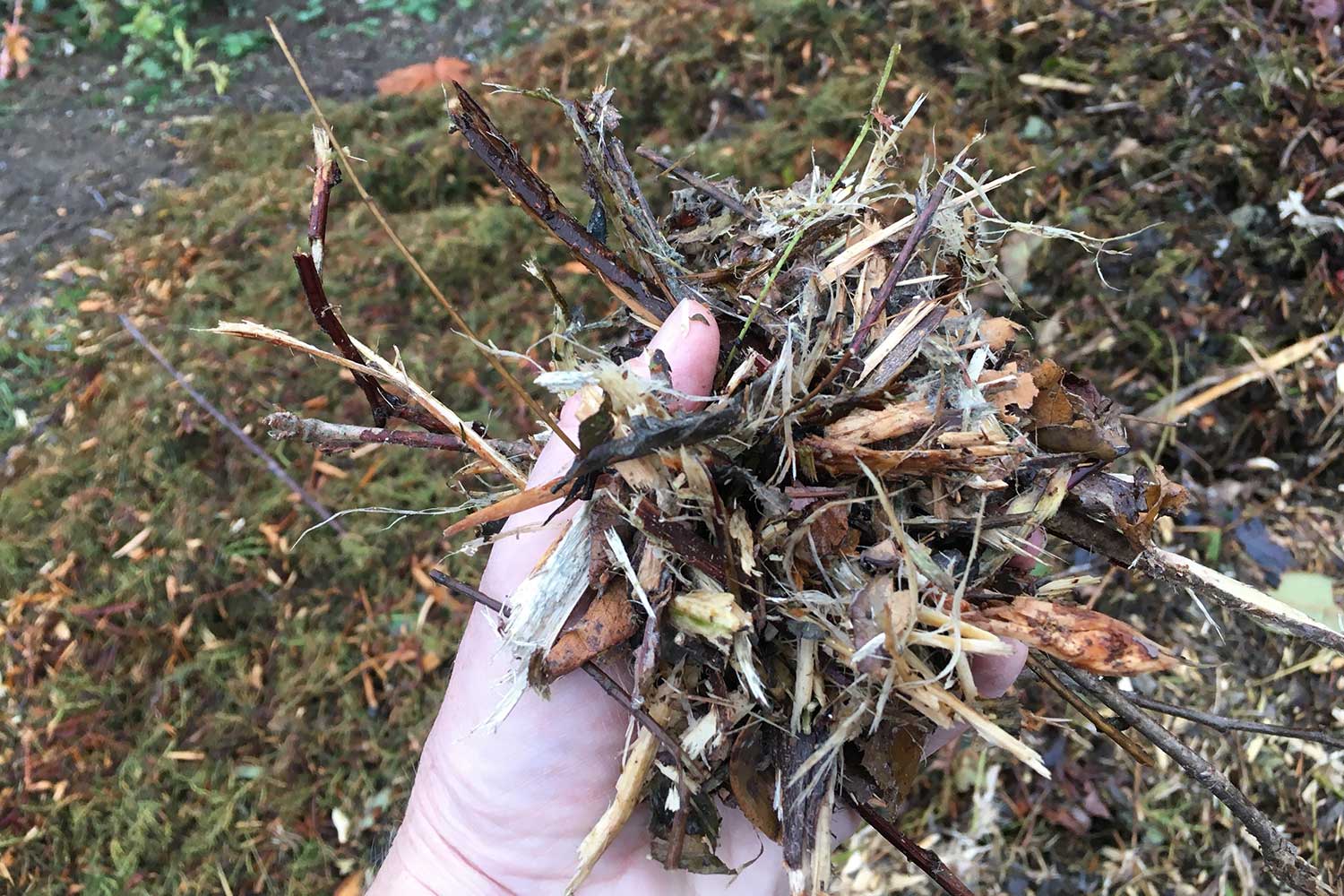 Donna Balzer / For CREB®Now
Nov. 14, 2018 | Donna Balzer
November in the garden: spreading wood chips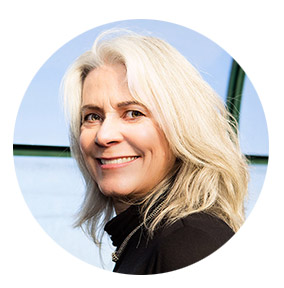 It's rough and coarse and won't blow away with the first Chinook. This well-kept secret also does more good for trees than any form of fertilizer or last-minute winter watering, and it's time to add it now.
What I'm talking about is coarse wood chip mulch. Normally, I would recommend a 10-centimetre layer for all trees in Calgary. However, I was recently seated beside Washington State University associate professor and research scientist Linda Chalker-Scott as we enjoyed dinner together after speaking at a conference, and she disputes the conventional wisdom.
The respected International Society of Arboriculture (ISA) website says, "For well-drained sites, apply a two- to four-inch (five- to 10-cm) layer of mulch (less if poorly drained)." Yet, Chalker-Scott told me coarse wood mulch can be piled as high as 30 centimetres (12 inches), and it can even be piled against the tree bark.
In the olden days, experts like myself, Chalker-Scott and the ISA told homeowners to keep wood chips away from tree bark, so it wouldn't rot the trunk. Now, Chalker-Scott says new research shows that cuts deliberately slashed into tree bark before piling on with wood chips are healing and thriving.
What's going on? First, Chalker-Scott only uses very coarse wood chips from arborists, not the dry, bagged, bark nuggets or oxygen-starved, fine wood chips with a sour smell.
Want to know the best way to pile on the chips this fall? Find an arborist who is working in your neighbourhood and offer to take the waste chips off their hands. Watch and listen for chainsaws and wood chippers working in your own neighbourhood, because arborists often give these gold-standard chips away for free. So, keep a few chips out of the landfill while you help your trees survive this winter.
If you are shy about scrounging from arborists, consider purchasing Eco Bark Mulch in bulk from Top Spray in Cochrane. However, only apply coarse chips, not fine, deeper than 10 centimetres. Coarse chips will settle and knit together, while fine chips will be gone with the wind by spring.
Tagged: Calgary | Calgary Real Estate | Calgary Real Estate News | Gardening | Gardening | Green Living | Guest Column | House & Home
---
---
Connect With Us