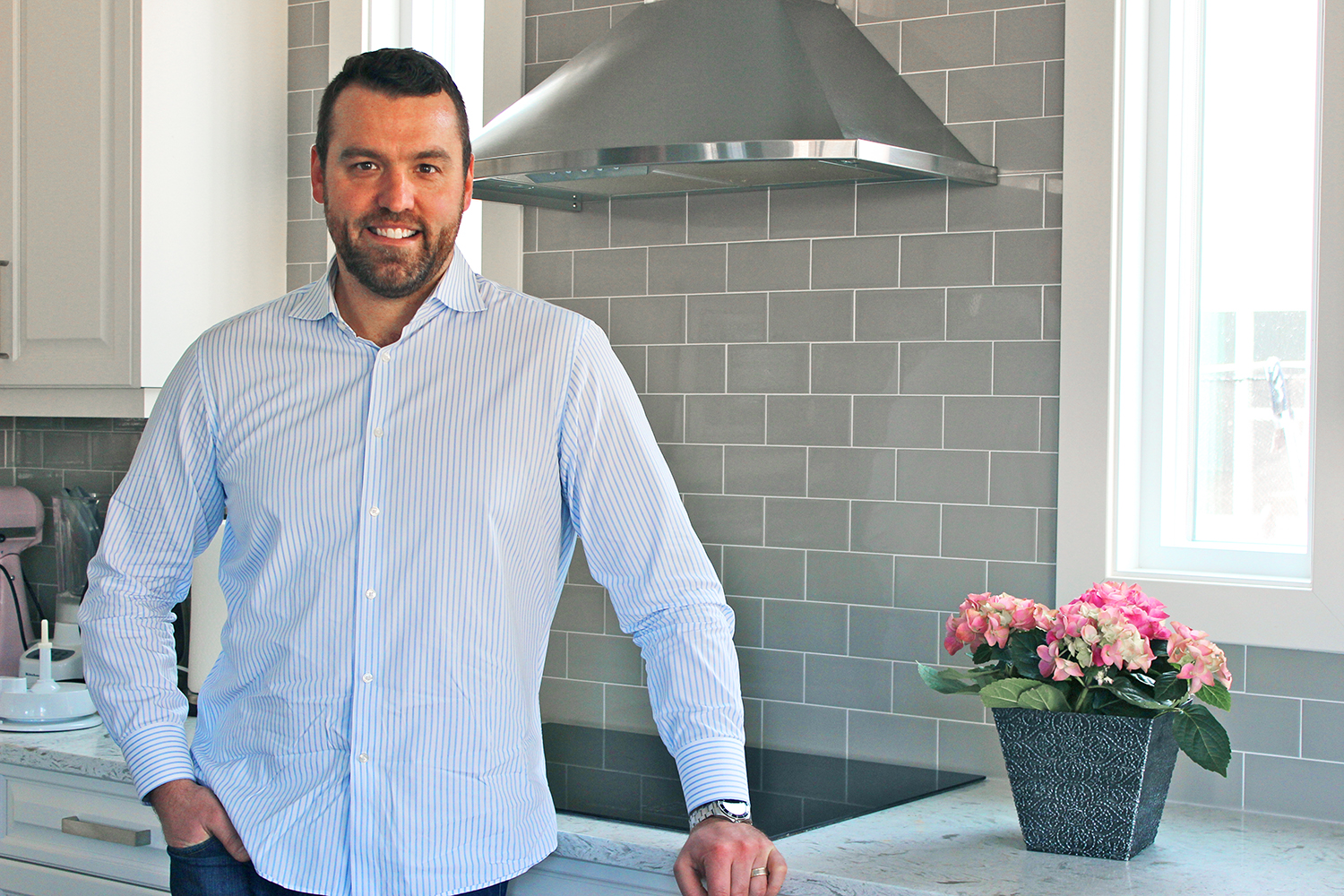 Courtesy Brookfield Residential
March 05, 2021 | Andrea Cox
Tremendous trio: Saddle Ridge, Martindale and Taradale are leading the way in Calgary's new northeast
Calgary's "new northeast" has recently captured the spotlight, as several new communities within established communities are being unveiled – giving house hunters a refreshing taste of new home designs, in addition to the bevy of resale product that already exists in the region.
Among these, the triad of communities accessible via Metis Trail and 80th Avenue northeast – Saddle Ridge, Martindale and Taradale – are turning heads. Located a stone's throw from Calgary's International Airport and many of the major thoroughfares that frame it, the area offers quick and easy access to a wealth of established amenities.
The Saddletowne park-and-ride CTrain station, situated in the middle of the three communities, is an important hub. Also conveniently located in Taradale is the Genesis Centre, which offers a full complement of fitness, health and recreation services, including a branch of the Calgary Public Library, and indoor and outdoor soccer fields.
Reg Lee, area sales manager for Homes by Avi in Savanna, says the popularity of the new northeast stems from its solid sense of community.
"There are many generational buyers purchasing homes to be close to family and friends," he said. "Numerous residents work together and spend time away from work together as well."
"The schools are close, grocery stores are close. They are small things, but they really matter in your daily routine." - Mariam Usman, Saddle Ridge resident
Census data gives a bigger picture. Almost 54,000 residents inhabit these three communities, and with the addition of Genstar's newest community, Savanna – currently under development on the northern edge of Saddle Ridge – another 7,000 residents will be filtering in over the next decade.
The demographic is diverse, with many new Canadians calling the area home. "For us, the majority of buyers tend to be in the 20- to 30-year-old range," said Lee, adding that access to major roadways, along with proximity to amenities like schools, shopping and transit, are other big draws.
Savanna resident Mariam Usman agrees that the area offering "everything you could need" was a significant selling point.
"The schools are close, grocery stores are close," she said. "They are small things, but they really matter in your daily routine."
She and her husband purchased an Excel home in Saddle Ridge's Savanna in 2016. They have three children, all under the age of eight.
The couple, whose extended family lives in Saddle Ridge, toyed with the idea of venturing beyond the northeast to find a home, but Usman felt comfortable in the community. "I can remember the roads – I am new here to Canada – my mother-in-law is here, and family and support are close," she said.
Single mother Amandeep Khaira, a 32-year-old new Canadian from India who works in the northeast, was also attracted to the area by its convenient location, amenities and home designs. She has a five-year-old daughter, so schools, playgrounds and a safe community were at the top of her must-have list.
Touring a two-storey, 1,350-square-foot duplex by Homes by Avi sealed the deal.
"I just loved it, everything about it from the colours to the finishes and the layout – there was absolutely no wasted space," she said. "It's perfect for me and my daughter."
Tagged: Amandeep Khaira | Calgary Community | calgary public library | Excel Homes | Feature | Genesis Centre | Genstar | Homes by Avi | Mariam Usman | Martindale | Reg Lee | Saddle Ridge | savanna | Taradale
---
---
Connect With Us