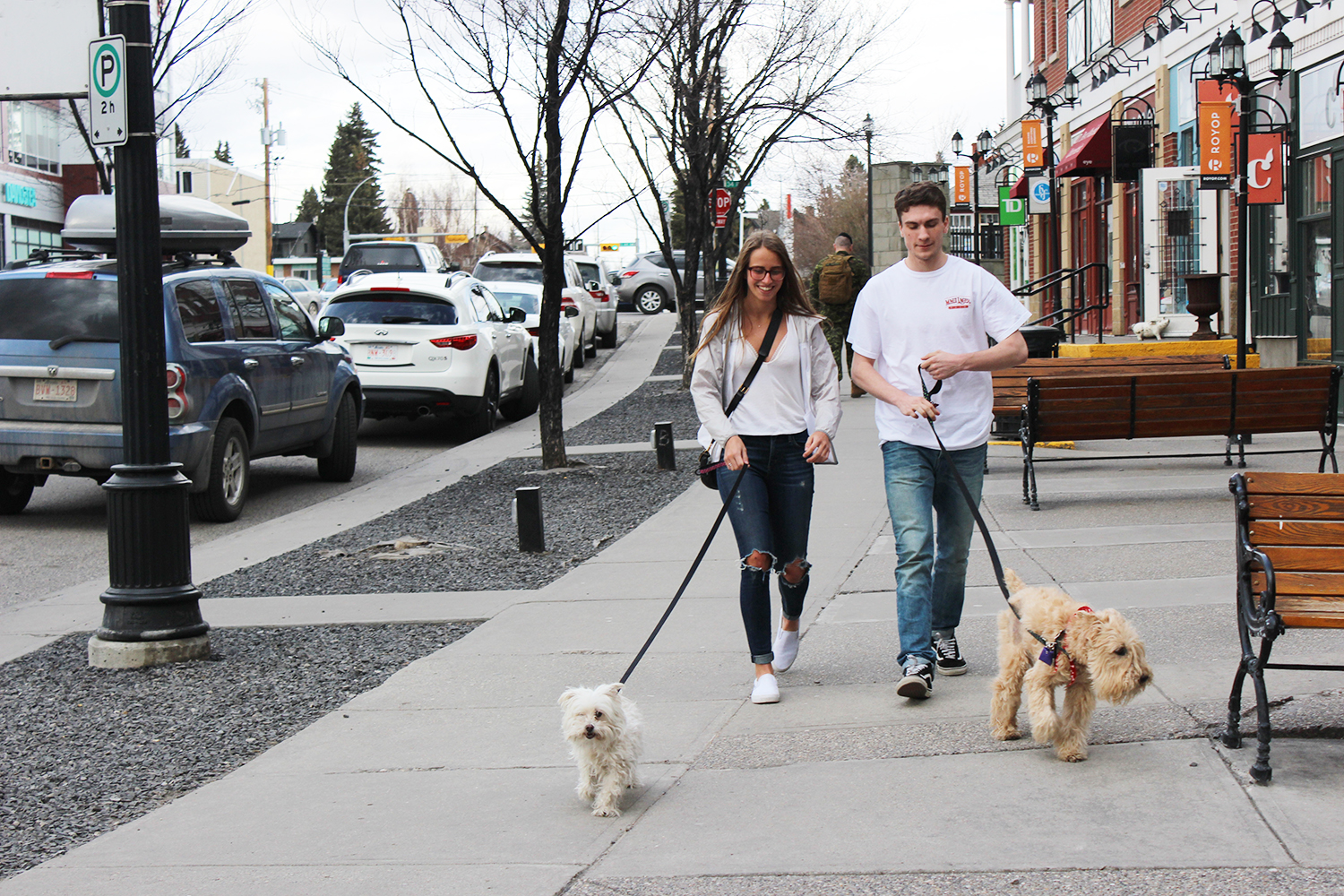 Watermark at Bearspaw. Courtesy Macdonald Development Corporation
March 05, 2021 | Andrea Cox
Under the Tuscan sun: Tuscany offers stunning mountain views and opportunities for active living
An established northwest community that attracts buyers in all stages of life, Tuscany offers a variety of attractions, from beautiful scenery and quick access to nature, to schools, sports facilities and retail developments.
Located on the plateau along Calgary's western edge, Tuscany provides panoramic vistas that embrace the Bow River valley to the south and the foothills and Rocky Mountains to the west.
"The mountain views can't be beat," said Paul Ruchlewicz. He recently purchased in Tesoro, a new enclave within the community offering 128 lots and a builder group comprised of Homes by Avi and Albi Luxury by Brookfield Residential.
Ruchlewicz is an avid outdoorsman, spending most weekends in the mountains, hiking, climbing, and taking photos. So, when it came to purchasing a home, a location close to major access roads was a big must-have for this photographer. Tuscany is bordered by Crowchild Trail and Stoney Trail, and the Tuscany LRT station provides quick and easy access to the downtown core and beyond.
"Plus, it is great to get into a mature community, but in a new home," said Ruchlewicz.
"The mountain views can't be beat." - Paul Ruchlewicz, Tuscany resident
Tuscany was established in 1994, and is currently the fifth largest community in the city, with almost 19,700 residents. It's a young and vibrant community where the median age hovers around 34 years of age.
It's also a community that attracts those who appreciate an active lifestyle. The Tuscany Club, the private residents' club in the community, features a large gym, bookable rooms, a play area, a splash park in the summer, and in the winter, two outdoor rinks. One rink is perfect for a game of shinny, while the other is suited for recreational skating and grounded by a central fire pit.
An even greater draw is the newly launched Shane Homes YMCA at Rocky Ridge, located one community over to the north. Meanwhile, to the south, the ski and mountain bike runs of Canada Olympic Park dominate the view.
Walking trails crisscross the community, as do playgrounds and parks.
Tesoro in Tuscany represents a substantial extension of the community. The endeavor was launched in 2016 by Avi Land, which is part of the Homes by Avi Group of Companies. Tesoro, loosely translated, means treasure in Italian. The name is a direct reference to the last piece of land in Tuscany.
"This is a very exciting opportunity," said Alice Mateyko, president of Homes by Avi's Alberta single-family division.
Many of Tesoro's home sites offer mountain views, and home designs include single-family, front-attached homes. The last phase of development is in full swing, with only a few lots remaining.
Mateyko says that much of the interest is coming from buyers who currently reside in Tuscany or in nearby neighbourhoods.
"This is potentially the last chance for buyers to build a new home in Tuscany, and for those already living in Tuscany to move up to a larger home within the community," she said
.
Tagged: Alice Mateyko | Avi Land | Calgary Community | Canada Olympic Park | Crowchild Trail | Feature | Homes by Avi | LRT | Paul Ruchlewicz | Rocky Mountains | Rocky Ridge | Shane Homes YMCA | Tesoro | Tuscany | Tuscany Club
---
---
Connect With Us