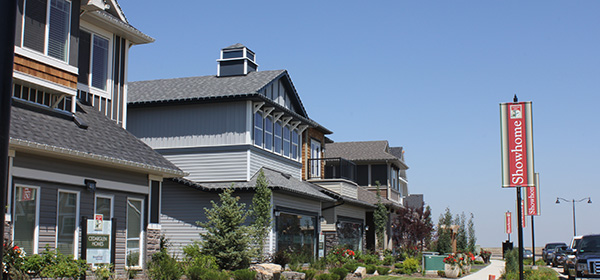 Dec. 17, 2012 | CREBNow
How To: Buy a Home
Buying a new home is one of the biggest investments a person can make. Before you make that leap, here's a few simple steps to make your home purchasing experience a smooth one.

1 Before you start house hunting, the Canadian Home Builders Association (CHBA) recommends sitting down with everyone in your household and discussing what they're each looking for in a prospective home. "Make lists of what's important and divide them into musthaves and would-be-nice-to-haves," says the CHBA website. The list will include things such as distance to work, public transportation, green spaces, the style and size of home you'd like, energy efficiency, special features and building or buying used to name a few.

2 Once you have a rough idea of where and what kind of home you'd like to buy take your finances into account. How much of a down payment are you able to make and what monthly mortgage payments are you comfortable with? Take other financial expenses into account such as monthly bills, taxes as well as potential student loan payments etc. Arrange a meeting with your local bank to discuss options to see what financing options work best for you.

3 Once you've narrowed down what you'd like in a home and how much you're willing to pay for it it's time to start house hunting. Arrange to have a REALTOR® show you around, tour various showhomes or just drive around to see what's available in the neighbourhoods you've pinpointed as somewhere you'd like to call home. Aside from homes you're interested in, take into account what's occurring in the surrounding community. Does the community have all the amenities you're looking for? Is there a lot of construction or further development taking place? What are the long term plans for the community?

4 When looking at homes with your REALTOR ® www.about.com recommends looking at the "situation factors" of the home. What are the views like? Do neighbours windows look directly into your home? Is the yard suitable for what you're looking for; garage, room for kids, pets and gardening etc.? Are there a lot of stairs and is that something that will work for your family?

5 Assess the situation inside the home as well. What are the appliances like? Are they close to new and in good shape or will you need to replace them, adding to your overall price ticket? Also take flooring into account, is the carpet and/or laminate and tile in good shape? Are there any water spots on the ceiling foretelling of potential leaks or cracks in the drywall that could signal foundation problems? This is where a home inspection will be handy. The home should be inspected by a professional who will examine the home revealing components of what may need to fork out for renovations in the future and, can be used as a contingency in your purchase offer.

6 Once you've found the home that will best work for you, before signing the contract, www.newinhomes.com recommends getting legal advice from a real estate lawyer and reviewing the Agreement of Purchase and Sale (APS). "This will ensure you understand the exact terms and conditions of the contract, and that you know what's included in the purchase price," said the website. "Be sure that any verbal agreements from the seller are included in written form within the APS. Be sure that you've negotiated a reasonable closing or occupancy date and make sure that all deposit details are documented."
Tagged: Calgary Real Estate | Calgary Real Estate News | Home Buyer | House & Home | How To
---
---
Connect With Us