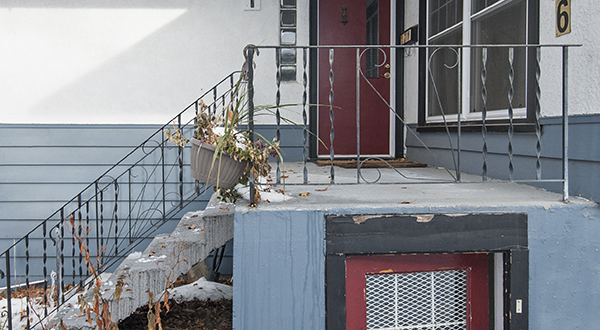 Nov. 19, 2014 | CREBNow
Council undecided on relaxation of suites
Motion to provide 18-month window under review
Calgary homeowners with existing illegal secondary suites could have an 18-month window to get city approval if a current motion by council is approved.
On Monday, Ward 10 Coun. Andre Chabot suggested establishing a year-and-a-half "relaxation" for homeowners with current suites to meet with city officials and determine if their suites are legal or apply to make them so. After the 18 months, owners would be fined for a first offence.
The motion would also enable city administration to identify legal suites on an interactive map available to the public. City planners, lawyers and Chabot couldn't agree, however, on what "relaxation" or "amnesty" would mean.
Rollin Stanley, general manager of planning for the city, argued amnesty was waiving fees. Last September, council waived the $5,000 fee normally charged for applying for a suite to expedite the process.
"We cannot give anyone an amnesty that says, 'you don't have a second exit? Here you go,'" he said.
Ward 7 Coun. Druh Farrell, a longtime supporter of secondary suites, noted amnesty should ultimately be about improving the safety of Calgary renters by getting owners of suites in areas not properly zoned to apply. She worried though, that restrictions could result in homeless Calgarians.
"It's bringing them up to code. That's the issue here, isn't it? Making them safe," she said, adding 18 months was too short of a window. "The last thing we need is to throw people on the street. We have a housing crisis now."
Secondary suites have long been a hot topic in the city, especially in the last couple years when June 2013 flooding combined with record in-migration numbers have Calgary's vacancy rate hovering around 1.4 per cent, among the lowest of any major urban centre in Canada. Currently, more than 53 per cent of homes in the city are zoned RC1 or R1, meaning secondary suites aren't allowed.
Ward 6 Coun. Richard Pootmans asked for an amendment to the motion, changing the word "relaxation" to "period." The motion was eventually referred to city lawyers, who will provide options to council's suite enforcement committee at a later date.
Tagged: Andre Chabot | Calgary | Calgary Community | council | Druh Farrell | Rollin Stanley | Secondary Suites | Secondary Suites | zoning
---
---
Connect With Us